How Many iPhones Did Apple Sell in Q1?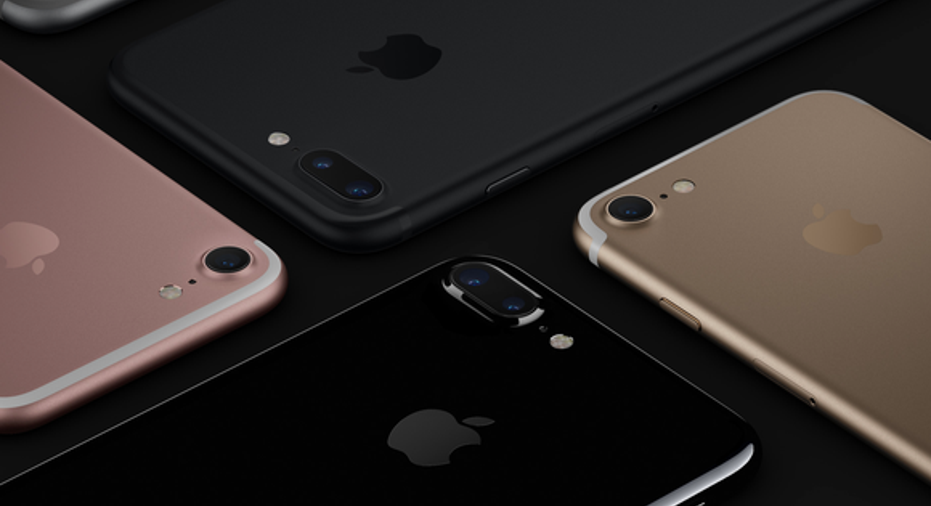 With Apple (NASDAQ: AAPL) finally forecasting its revenue in Q1 will return to growth following three quarters of year-over-year declines, investors will be looking for iPhone sales to help the tech giant deliver on management's robust outlook when the company reports its financial results for its first quarter of fiscal 2017 on Jan. 31.
Investors have good reason to pay attention to iPhone sales. With the important product segment accounting for about 60% of the company's total revenue, iPhone serves as the primary driver for the company's business. Can first-quarter iPhone sales live up to expectations and help drive total revenue higher?
iPhone 7. Image source: Apple.
Returning to growth
In Apple's fourth fiscal fourth quarter of 2016, or the third calendar quarter of 2016, the company sold 45.5 million iPhones, driving $28.2 billion of revenue. The quarter's results extended a streak of year-over-year declines for Apple's largest product segment. iPhone unit sales were down 5%, and iPhone revenue was down 13%. The iPhone segment's results were the primary reason for Apple's 9% year-over-year decline in its total fiscal fourth-quarter revenue.
But with rosy expectations for the company's latest iPhone, management importantly guided for total revenue to return to growth in Q1, expecting the new iPhone 7 and 7 Plus will help. Management said it expected first-quarter revenue to be between $76 billion and $78 billion, up from $75.9 billion in the year-ago quarter.
"[W]e're thrilled with the customer response to iPhone 7 and 7 Plus," Apple CEO Tim Cook said in the company's fourth-quarter conference call (via a Seeking Alpha transcript).
Beyond the positive initial customer response management saw for iPhone 7 and 7 Plus, management said an improvement in year-over-year comparisons for iPhone segment revenue and unit sales in Q4 compared to quarters before it, year-over-year growth in iPhone sales in 33 of 40 of Apple's markets in Q4, and a record rate of Android customers switching to iPhone, also played roles in management's optimistic outlook for the iPhone segment in the holiday quarter.
So, what should investors expect from iPhone?
Importantly, Apple CFO Luca Maestri did specifically say he thought iPhone revenue "could grow this year" when asked about whether he forecast year-over-year iPhone growth in Q1. So, management is likely expecting iPhone revenue to slightly exceed the $51.6 billion the segment generated in the first quarter of fiscal 2016. Therefore, investors may want to use $51.6 billion as a baseline for forecasting fiscal 2017 first-quarter iPhone revenue.
Image source: Apple.
However, year-over-year growth in iPhone unit sales in Q1 isn't as likely. In Apple's fourth-quarter earnings call, the company said demand for its larger iPhone 7 Plus exceeded its expectations. And since iPhone 7 Plus sells for a higher price than the iPhone 7, this could likely lead to a higher average selling price for iPhones in the first fiscal quarter of 2017 compared with the first fiscal quarter of 2016. Management's optimism for the segment, therefore, could be based on expectations for higher iPhone revenue growth, but not necessarily on a forecast for higher iPhone unit sales.
With all this in mind, investors should expect iPhone revenue to be slightly higher than the $51.6 billion the product line boasted last year and iPhone unit sales to be slightly lower than the 74.8 million units the company delivered a year ago.
However many iPhones Apple sells in its first fiscal quarter of 2017, the more important trend investors may be hoping to get some insight into when the company reports results is the iPhone segment's potential for the entire year of 2017. Investors, therefore, may want to keep an eye out for any forward-looking commentary from management about how the iPhone segment could fare this year. Will iPhone 7 and 7 Plus be enough to help the company return to growth for the entire fiscal year?
10 stocks we like better than Apple When investing geniuses David and Tom Gardner have a stock tip, it can pay to listen. After all, the newsletter they have run for over a decade, Motley Fool Stock Advisor, has tripled the market.*
David and Tom just revealed what they believe are the 10 best stocks for investors to buy right now... and Apple wasn't one of them! That's right -- they think these 10 stocks are even better buys.
Click here to learn about these picks!
*Stock Advisor returns as of January 4, 2017
Daniel Sparks owns shares of Apple. The Motley Fool owns shares of and recommends Apple. The Motley Fool has the following options: long January 2018 $90 calls on Apple and short January 2018 $95 calls on Apple. The Motley Fool has a disclosure policy.