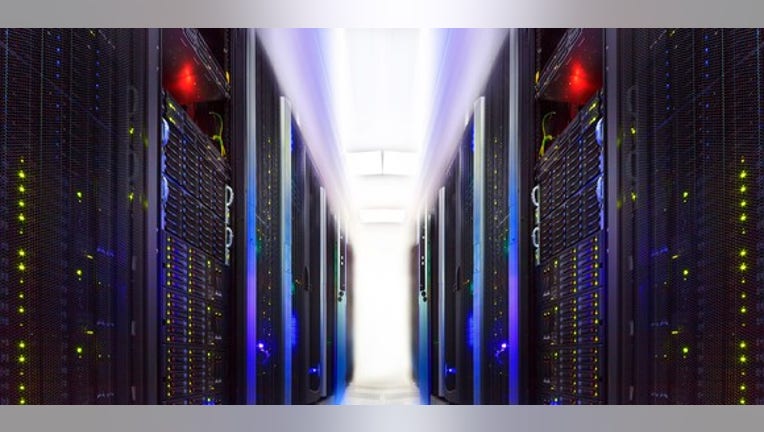 What happened
Shares of Hewlett-Packard Enterprise Co. (NYSE: HPE) rose 52.2% in 2016, according to data from S&P Global Market Intelligence. The provider of business technology products and services ran hot out of the gate in its first full year as a stand-alone company.
So what
The separation from consumer-oriented corporate sibling HP Inc. (NYSE: HPQ) was a game-changer, but the company continued to make dramatic changes throughout 2016.
First, Hewlett-Packard spun out its enterprise services business to merge with Computer Sciences Corp.in an $8.5 billion deal. Then, the company bought high-performance computing systems veteran SGI for $275 million. Finally, a deal was announced to spin off HP's non-core software operations to British peer Micro Focusin a deal that gives majority ownership to Hewlett-Packard shareholders and includes a direct $2.5 billion cash payment from London.
Along the way, the company was awarded a $3 billion payment from Oracleto cover the damage done when the database giant stopped developing software for the Itanium chip family -- a processor codeveloped by HP. Oracle has demanded a retrial of a legal fight that started five years ago, and the payment is still pending.
The company has yet to miss any Wall Street earnings estimates, though the top line came in a bit light in the third and fourth quarters. Still, share prices continued their steady climb, undeterred by the revenue shortfalls.
Image source: Getty Images.
Now what
The wheeling-and-dealing of 2016 has made Hewlett-Packard Enterprise a leaner, meaner cash machine. At the end of 2016, the company saw a 27% operating cash flow surge despite 4% lower revenue.
The vision of CEO Meg Whitman is to focus Hewlett-Packard Enterprise on hybrid IT solutions, in which the workload is divided between cloud-based services and in-house hardware.
"Our goal is to be the industry's leading provider of hybrid IT, built on the secure, next-generation, software-defined infrastructure that runs our customers' data centers today, bridges them to multi-cloud environments tomorrow, and powers the emerging intelligent edge that will run campus, branch, and Industrial IoT [Internet of Things] applications for decades to come," Whitman said during the fourth quarter earnings call. "We believe the world is going to be hybrid, and our mission is to make hybrid IT simple."
10 stocks we like better than Hewlett-Packard Enterprise When investing geniuses David and Tom Gardner have a stock tip, it can pay to listen. After all, the newsletter they have run for over a decade, Motley Fool Stock Advisor, has tripled the market.*
David and Tom just revealed what they believe are the 10 best stocks for investors to buy right now... and Hewlett-Packard Enterprise wasn't one of them! That's right -- they think these 10 stocks are even better buys.
Click here to learn about these picks!
*Stock Advisor returns as of January 4, 2017
Anders Bylund has no position in any stocks mentioned. The Motley Fool owns shares of Oracle. The Motley Fool has a disclosure policy.