How Gilead Sciences Inc. Could Pay You $30,000 a Year in Retirement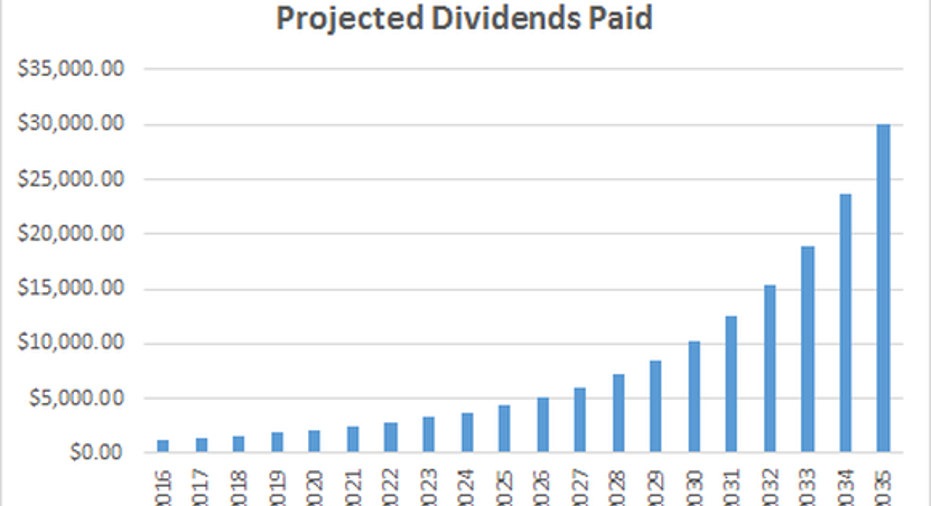 How does an extra $30,000 a year in retirement income sound to you? For most people, that would be a nice addition. And there's a way that investing in Gilead Sciences (NASDAQ: GILD) stock now could provide you with just that result later.
Image source: Getty Images
Key ingredients
The two key ingredients needed to pull this off are a good bit of money to invest now, and plenty of time. Specifically, you would need $50,000 to buy Gilead's stock at its current price. You'd also need 20 years or so until you retire (or that amount of time into your retirement before you began withdrawing money).
Even given that, how can Gilead Sciences pay you so much money per year? Dividends. The biotech currently pays an annualized dividend of $1.88 per share. If you invested $50,000 today, you'd be able to buy 690 shares of Gilead stock. As a result of owning those shares, you would receive nearly $1,300 over the next 12 months in dividend payments.
Your next step after making the initial investment would be to reinvest those dividends into more shares of Gilead stock. Keep repeating the process quarter after quarter, year after year.
Gilead would need to help out, though. The biotech raised its dividend by 10% earlier this year. You would need Gilead to continue increasing its dividend payments each year by that amount plus a smidgen more (another 0.23% would do the trick).
Data source: Yahoo! Finance. Chart by author.
Would Gilead's share price need to rise? Nope. Even if the stock doesn't go up by a penny over the next two decades, the compounding effect of reinvested dividends combined with dividend increases would give you an annual income of around $30,000 from that initial investment.
Could it really happen?
You might be thinking that this might be possible in theory, but it's not feasible in the real world. In fact, it's not so far-fetched, although there are some wrinkles.
The most critical variable is whether Gilead will be capable of steadily increasing its dividends by slightly over 10% each year for the next 20 years. Granted, there is no way to know for sure the company could (or will) do this. However, the odds aren't stacked against the biotech having the ability to make it happen.
Gilead starts today with a very low dividend payout ratio of less than 17%. If the company bumped up its dividend by the required amount each year, its payout ratio wouldn't rise above 100% until 2035. And that assumes the biotech's earnings don't increase at all during the period.
Of course, Gilead's earnings probably will increase. Sales for the company's hepatitis C franchise will stabilize sooner or later. Gilead continues to experience growth from its HIV drug lineup. Despite some clinical setbacks this year, the biotech still has several promising pipeline candidates.
Then there's the company's stockpile of $31.6 billion in cash, cash equivalents and marketable securities. It seems highly likely that Gilead will use some of that to buy other biotechs and/or additional pipeline candidates in the future. Those investments should lead to earnings growth.
This does present an issue for the dividend projections, however. If Gilead's earnings grow, its stock price would inevitably increase also. That means that you wouldn't be able to buy as many shares with your dividends as you would if the price remained unchanged. As a result, your annual dividend payments in retirement would be reduced.
That's a good problem to have, though, since your initial investment would grow. You could always sell of some of your Gilead stock in your retirement years to offset the lower dividend payments.
There is still one big hurdle for our hypothetical Gilead Sciences retirement plan: taxes. Investing in a Roth IRA where contributions grow tax-free would help. Unfortunately, you can only put $5,500 each year in a Roth IRA if you're under age 50 and $6,500 each year if you're 50 or older.
One solution to the tax issue would be to spread out the initial investment over several years. Another is to increase either the initial investment amount or the time period to offset the negative effect of taxes. Also, the maximum annual contribution limit doesn't apply to rollovers from 401(k) accounts or traditional IRA accounts (although you'll have to pay taxes up front with the rollover).
Einstein and Gilead
As you have probably realized, the real secret to this approach is the compounding power of reinvested dividends. Albert Einstein is often alleged to have called compound interest the most powerful force in the universe. Whether or not the famous scientist actually said it, the power of compounding is a brilliant thing for investors to keep in mind.
You don't have to invest only in Gilead Sciences to take advantage of it, of course. However, Gilead has a couple of special qualities that are worth looking for in whatever stocks you buy: a solid dividend yield and the ability to grow the dividend for years to come. Buying stocks like Gilead and reinvesting your dividends over a long period can provide you with a significant amount of retirement income.
10 stocks we like better than Gilead Sciences When investing geniuses David and Tom Gardner have a stock tip, it can pay to listen. After all, the newsletter they have run for over a decade, Motley Fool Stock Advisor, has tripled the market.*
David and Tom just revealed what they believe are the 10 best stocks for investors to buy right now... and Gilead Sciences wasn't one of them! That's right -- they think these 10 stocks are even better buys.
Click here to learn about these picks!
*Stock Advisor returns as of Nov. 7, 2016
Keith Speights owns shares of Gilead Sciences. The Motley Fool owns shares of and recommends Gilead Sciences. Try any of our Foolish newsletter services free for 30 days. We Fools may not all hold the same opinions, but we all believe that considering a diverse range of insights makes us better investors. The Motley Fool has a disclosure policy.