How Equifax, credit agencies, could benefit from the data breach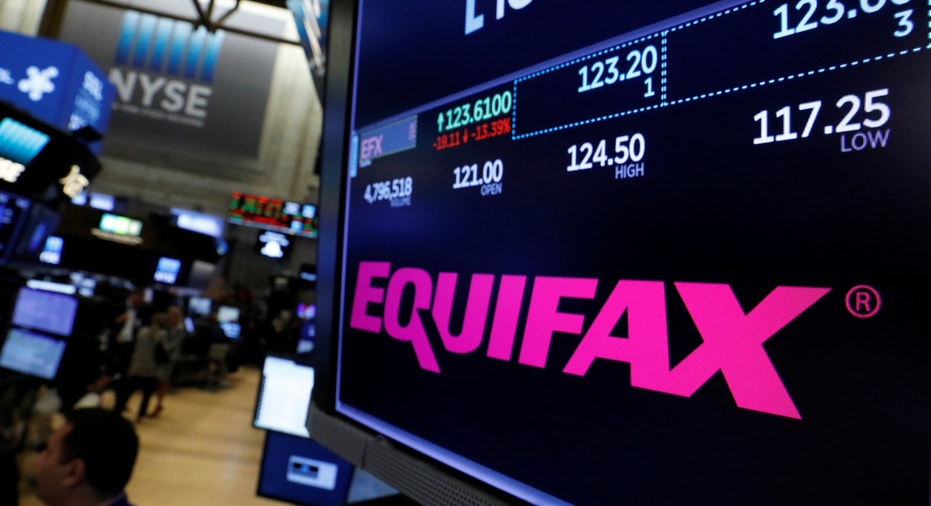 Equifax (NYSE:EFX) CEO Richard Smith retired suddenly on Tuesday after the company suffered a massive hack that put the sensitive information of about 143 million Americans at risk, but despite near-term discomfort, there's a chance Equifax and other credit reporting agencies could ultimately benefit from the incident.
"The breach exposed to consumers that their credit and other private information is, in fact, vulnerable," Glenn Selig, crisis management expert and president and CEO of Selig Multimedia, told FOX Business. "Which means one credit bureau's event could benefit provide a financial benefit in the end to all the credit agencies."
The Equifax breach, revealed on Sept. 7, showed consumers just how vulnerable their most sensitive information is. From driver's license numbers to Social Security numbers and birth dates, hackers accessed a treasure trove of correlated data points belonging to a potential 143 million individuals. From getting a loan to opening a bank account, hackers could "potentially do anything" with the information.
Consumers, eager for extra protection and monitoring services for their private information, may turn straight back to the credit reporting agencies for help – particularly those who have experienced an identity theft event in the past, Selig said.
Even Wells Fargo (NYSE:WFC) has confidence in an Equifax rebound. Last week, the Wall Street giant upgraded Equifax's stock to outperform, citing its strong core business and favorable trends in the industry as catalysts for potential upside in the stock market.
However, others believe the consequences of Equifax's public relations nightmare could bring down the entire credit reporting industry.
"This is going to hurt the entire industry, certainly the three majors … in the same way that [the] Enron [scandal] led to legislation that cost everybody money for complaints," Mark Grossman, a tech lawyer with Tannenbaum Helpern, told FOX Business. "The inevitability of new laws, new regulations at the federal and state levels [will cost these companies an] immeasurable amount of money for compliance."
So far, there are 30 class-action lawsuits filed against Equifax, as well as ongoing federal investigations.
Sen. Mark Warner (D-Va.), during a Senate Banking Committee hearing on Tuesday, questioned whether Equifax should "even have the right to continue providing services," saying the response the company has offered so far has not been enough, including CEO Richard Smith's retirement.