How Does Verizon's New Unlimited Plan Compare?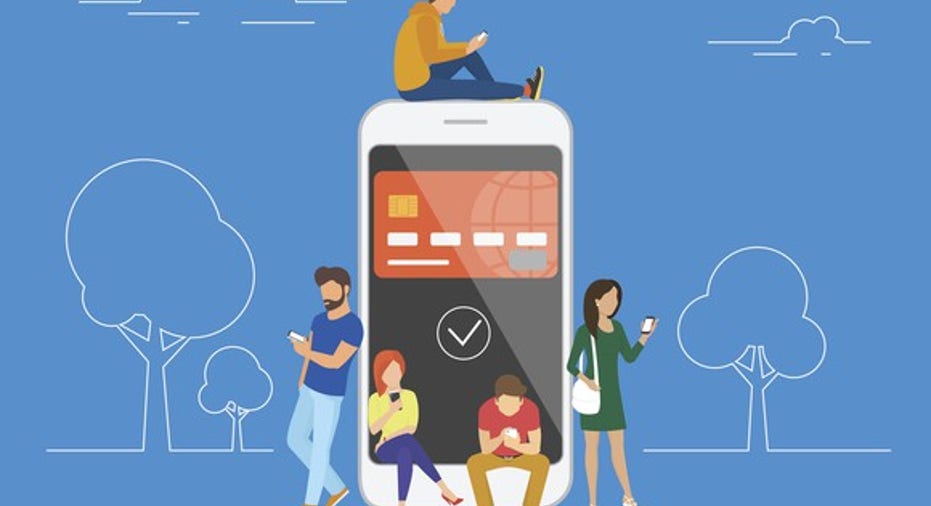 Verizon (NYSE: VZ) has finally followed T-Mobile (NASDAQ: TMUS) and Sprint (NYSE: S) in offering unlimited data for its customers.
The company, along with rival AT&T (NYSE: T) had been a holdout in offering unlimited data largely because of how much money it makes from both overages and people buying larger plans than they actually use. In announcing the new offer via a press release, the company congratulated itself while taking a shot at T-Mobile which now offers only unlimited plans.
"We've built our network so we can manage all the activity customers undertake. Everything we've done is to provide the best experience on the best network and we've built it for the future, not just for today," said Verizon Wireless President Ronan Dunne. "We also fundamentally want you to have more choice. We're not limiting you to a single plan. If you don't need unlimited data, we still have 5 GB, S, M, and L Verizon plans that are perfect for you."
Offering unlimited of course is only one piece of the puzzle. Consumers also care about the quality of the network and perhaps most importantly how much they will pay.
Verizon has become the latest carrier to offer unlimited data. Image source: Getty Images.
Does Verizon still have the best network?
There was a time when Verizon had a clear advantage when it came to the quality of its network. That's largely no longer true, at least when it comes to T-Mobile.
In the just-released OpenSignal State of Mobile Networks: USA report T-Mobile and Verizon rate as the top two networks. The two companies tied for the top spot in both 4G download speeds and overall download speeds. Verizon took first place in "Latency: 4G" and "Availability: 4G" while T-Mobile won for "Latency 3G" and "Availability: 3G." Neither AT&T nor Sprint took first place in any category.
Essentially T-Mobile and Verizon have the best networks. "It's a draw," OpenSignal declares at one point in its report which "parsed 4.6 billion measurements collected by 169,683 smartphone users in the fourth quarter of 2016 to gauge the 3G and 4G performance of national operators AT&T, Sprint, T-Mobile and Verizon."
It is worth noting that while Verizon and T-Mobile are the clear leaders, AT&T and Sprint are not far behind. How that translates into actual use scenarios varies based on where you live and how much/where you travel, but Sprint is not being outrageous in its commercials that claim Verizon customers are paying more for a network that's 1% better.
Which carrier has the best price?
Pricing for unlimited plans can be a bit of a moving target since Sprint and T-Mobile sometimes offer specials. It's also worth noting that the three carriers which offer unlimited plans to any customer who wants them have caveats allowing them to slow down data for the heaviest users at various times. These are the current offers as of Feb. 13, 2017:
Verizon: The newest player in the unlimited space is offering one line for $80, two for $70 each ($140), three for $54 each ($162), and four for $45 a line ($180). Those prices require enrollment in auto-pay and do not include fees.
AT&T: AT&T only offers unlimited data to grandfathered customers who had it before they dropped the plans and customers who bundle it with DirecTV.
Sprint: The #4 wireless carrier by size has a limited-time promotion offering five lines for $90 through March 31, 2018. That breaks down to a first line for $50 a month, a second for $40, then up to three lines for free. Those prices require autopay and do not include fees. After the promotion ends customers will pay $60 for the first line, $40 for a second, then $30 for each additional line up to 5 in total.
T-Mobile: T-Mobile's plans also require autopay enrollment, but unlike its rivals they are all-inclusive prices which include all fees and taxes. The company charges $70 for one line, $120 for two ($60 each), $140 for three ($46.67 each), and $160 for four ($40 each).
Which carrier has the best unlimited deal?
Sprint has the lowest price, at least for a little more than a year, through its special offer. The carrier has the lowest single-line price, and the best deal on plans of up to five lines.
T-Mobile comes in second when it comes to price -- though it's closer than it appears because of taxes (which vary by market) -- but its deal is not a special offer that expires. When you consider that T-Mobile ties as the top-rated network, it's probably worth it for anyone with one or two lines to go with T-Mobile, while anyone with three to five lines might consider Sprint as the savings start to pile up when you add the extra phones.
What's clear is that while Verizon has joined the unlimited party, it's not offering a particularly good deal. Sprint has a much cheaper price while T-Mobile offers a better price along with a comparable network.
10 stocks we like better than Verizon CommunicationsWhen investing geniuses David and Tom Gardner have a stock tip, it can pay to listen. After all, the newsletter they have run for over a decade, Motley Fool Stock Advisor, has tripled the market.*
David and Tom just revealed what they believe are the 10 best stocks for investors to buy right now... and Verizon Communications wasn't one of them! That's right -- they think these 10 stocks are even better buys.
Click here to learn about these picks!
*Stock Advisor returns as of February 6, 2017
Daniel Kline has no position in any stocks mentioned. The Motley Fool recommends T-Mobile US and Verizon Communications. The Motley Fool has a disclosure policy.