How Does Didi Chuxing Make Money?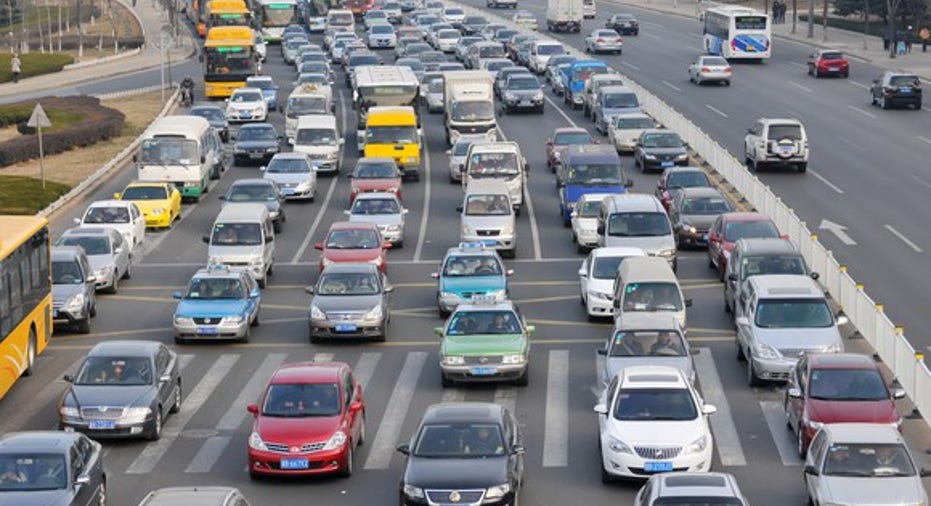 Hey
In the U.S., there are clear distinctions between how people hail a taxi, get a bus pass, share a ride with a stranger, or order a private car. But in China, these services have all gotten blurred together thanks to a company called Didi Chuxing.
Didi offers all of those services (as well as a way to test drive new cars) to users in about 400 cities across China, through a variety of mobile apps.
You could call it the Uber of China, but that would be doing Didi a huge disservice. The company cleared 1.4 billionrides last year alone, more than Uber has ever done. And Didi has about 300 million customers and serves up 11 million rides every day. The latest data available pegs Uber's daily rides at 2 million.
But while Didi is massively popular among Chinese riders, it's still trying to find its footing in generating positive revenue.
How does Didi Chuxing make money?
The company earns most of its money via its private ride-hailing app, which brought in $175 million in revenue in the first five months of 2015, according to The Financial Times.
But Didi had an estimated loss of $1 billion last year. That loss actually was a combination of losses from Didi Dache and Kuaidi Dache, which merged last year into what is now Didi Chuxing The former companies were owned by Alibaba and Tencent Holdings, respectively; after duking it out in the shared mobility space for a time, they decided they'd be better off if they joined forces.
There's a reason Didi doesn't appear worried about its lagging revenue: The company expects to hold 50% of the $50 billion private car hailing market by 2020.
Plenty of potential
The company has been busy securing some major funding recently to achieve that huge 2020 goal. Apple invested $1 billion in the company just last month in a move that puts Didi's valuation at around $20 billion.
Apple is eager to get into the ride-sharing space, and its sizable investment in Didi proves just how important China's transportation service is to the company. Apple is rumored to be working on its own vehicle and some of the latest reports say Apple is looking to release a vehicle for the shared mobility market.That makes the investment from Apple all the more intriguing. According to Morgan Stanley analyst Katy Huberty, Apple could earn $400 billion from the $2.6 trillion shared mobility market by 2030. With such a large market -- and Didi already the largest player -- both companies have a lot to gain.
Aside from its vast system of transportation services, Didi has also ventured into the auto loan business earlier this year as part of a partnership with China Merchants Bank. The company is focusing on securing car loans for its drivers, who might otherwise have a difficult time buying vehicles. That also opens up the possibility of the company eventually extending loans to its large pool of app users as well.
And Didi is using its investments to ensure that it remains the dominant mobile transportation service in China. The company recently invested $3 billion to boost its efforts to fight off Uber's expansion into its domestic market.
It's likely you'll be hearing a lot more about Didi Chuxing in the future, particularly now thatApple's backing the company and helping to building its technology platform. Didi's dominance in China is already clear, and it's showing no signs of slowing down.
The article How Does Didi Chuxing Make Money? originally appeared on Fool.com.
Chris Neiger has no position in any stocks mentioned. The Motley Fool owns shares of and recommends Apple. The Motley Fool has the following options: long January 2018 $90 calls on Apple and short January 2018 $95 calls on Apple. Try any of our Foolish newsletter services free for 30 days. We Fools may not all hold the same opinions, but we all believe that considering a diverse range of insights makes us better investors. The Motley Fool has a disclosure policy.
Copyright 1995 - 2016 The Motley Fool, LLC. All rights reserved. The Motley Fool has a disclosure policy.