How Delta, Bombardier could circumvent the 300% US tariff on C Series jets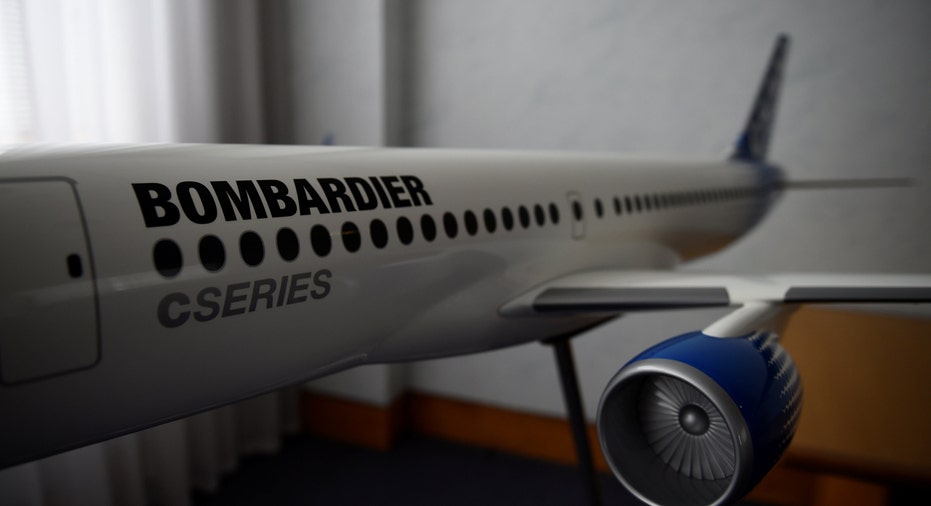 Delta (NYSE:DAL) will follow through with its plans to purchase 75 Bombardier C Series jets, though it doesn't expect to pay a 300% tariff to the U.S. government, the company confirmed to FOX Business on Wednesday.
Canada's Bombardier, which struck a deal this week with European plane manufacturer Airbus on its C Series program, will build some of its jets at Airbus' Mobile, Ala. production facility. If the planes are manufactured in the United States, the two companies believe the 300% tariff will not apply, a spokesperson for Delta confirmed.
The 300% tariffs were levied in response to a complaint by U.S. aircraft manufacturer Boeing (NYSE:BA) that Bombardier was selling planes in the U.S. market at unfairly low prices. A final decision on the tariffs will be made by the U.S. International Trade Commission early next year.
According to The Wall Street Journal, Boeing maintained that even if the C Series jets were manufactured in the United States, they would still be subject to the tariff.
However, Delta's CEO Edward Bastian has made it clear that he does not intend to pay the hefty fees.
During the company's most recent earnings call, on Oct. 11, Bastian said that even if the company had to postpone receiving the aircraft, it would not pay the tariffs.
"We will not pay those tariffs, and that is very clear," he said. "We intend to make the aircraft. I can't tell you how it's going to eventually work out. There may be a delay in us taking the aircraft as we work through the issues with Bombardier, who's being a great partner in this … We're not going to be forced to pay tariffs or do anything with the deal, so there should not be any concerns on our investors' minds in that regard."
Delta confirmed that even if it had to wait extra years for production to be set up and executed at Airbus' Alabama facility, it would be willing to do so in order to avoid the tariffs. Airbus manufactures its A319, A320 and A321 aircraft at that plant – its first U.S.-based production facility – which opened in 2015.