How Charter Communications, Inc. Rose 57% in 2016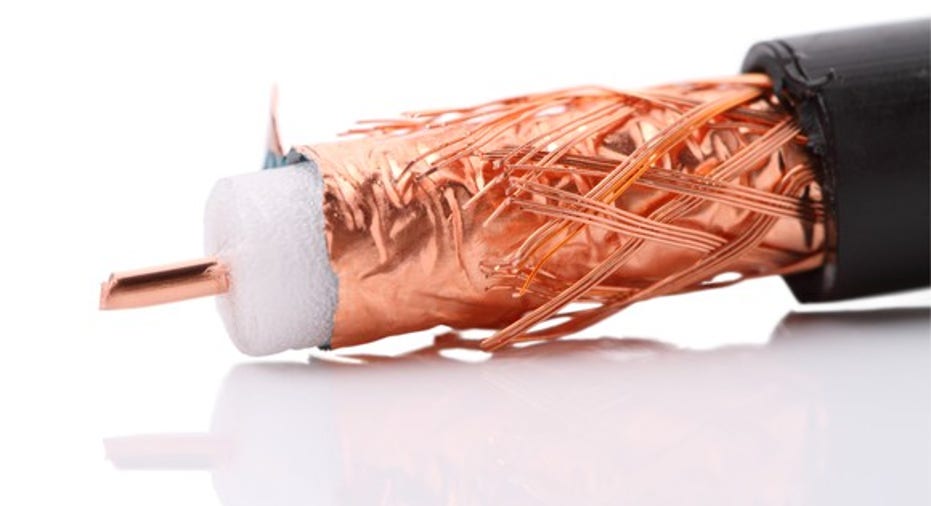 Image source: Getty Images.
What happened
Shares of Charter Communications (NASDAQ: CHTR) gained 57.3% in 2016 according to data from S&P Global Market Intelligence.
So what
In mid-May, Charter closed the acquisitions of Time Warner Cable and Bright House Networks. The two transactions created an industry titan with more than 25 million customers across 41 U.S. states. That's huge in an industry where economies of scale play a huge role in network operations and negotiations over content licenses.
The new Charter is among the three largest TV broadcasting systems in America, and a significant force in the market for broadband internet services as well.
Now what
Investors and analysts have rewarded Charter's newfound scale with a large share price boost, but fellow Fool Dan Kline is not convinced that the good times will last.
If the 2016 surge rested purely on Charter's growth by acquisition, the company must now defend its massive valuation by making the most of its opportunities. That means holding on to a skeptical customer base from the Time Warner Cable and Bright House camps, and maybe even adding subscribers in spite of the consumer trend toward cord-cutting.
That's no easy task, and Charter has indeed been losing video subscribers in the post-merger market. Like the rest of the traditional cable TV industry, this company is becoming less of a media broadcaster and more of a pipeline to online services. That's a fine business model, but Charter must adjust to this new reality.
10 stocks we like better than Charter Communications When investing geniuses David and Tom Gardner have a stock tip, it can pay to listen. After all, the newsletter they have run for over a decade, Motley Fool Stock Advisor, has tripled the market.*
David and Tom just revealed what they believe are the 10 best stocks for investors to buy right now... and Charter Communications wasn't one of them! That's right -- they think these 10 stocks are even better buys.
Click here to learn about these picks!
*Stock Advisor returns as of Nov. 7, 2016
Anders Bylund has no position in any stocks mentioned. The Motley Fool has no position in any of the stocks mentioned. The Motley Fool has a disclosure policy.