How CEO Bob Bakish Plans to Make Viacom Great Again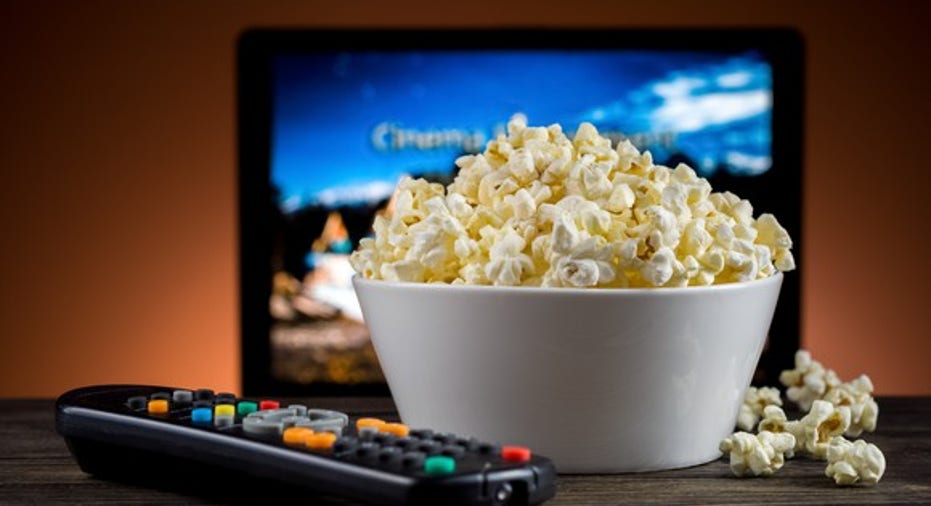 Viacom (NASDAQ: VIA) (NASDAQ: VIAB) has had quite an interesting recent history, and not in a good way. Class A shares have declined from a high of $88 in 2014 to $45.50 as of this writing, as the company has been especially hurt by its exposure to cord-cutting, as well as underperformance at Paramount, its film studio. Last year, the company was embroiled in a fierce battle involving its founder and controlling shareholder, Sumner Redstone. CEO Philippe Dauman was allegedly ousted last summer. A potential buyout from former parent CBS (NYSE: CBS) failed to materialize.
Meanwhile, the company continues to struggle. Viacom does not have a premium network, so it is heavily exposed to the ad market. While TV advertising is relatively stable, competition from social media is also on the rise in addition to cord-cutting, which reduces affiliate fees.
In October of last year, however, the company named Bob Bakish, a company insider who previously headed international operations, as CEO. On his first earnings call in February, he outline a five-point plan to turn the company around. Let's examine that plan.
Image source: Getty Images.
Refocusing on core brands
The first point Bakish made was about a move to refocus on and dedicate resources to the company's six core brands. He named as "flagship" brands Nickelodeon, Nick Jr., MTV, BET, Comedy Central, and Paramount (other channels include VH1, Logo, CMT, and TV Land). Bakish said Viacom intends to more closely integrate the flagship channels with its film studio, Paramount. As part of the shift, Viacom will rename its Spike TV network in 2018 as The Paramount Network.
In addition, successful franchises from the flagship networks will get their own feature films (one to two cobranded films per year per channel), and films will be made with an eye toward a future television franchise. The first of these will be Amusement Park, an animated film featuring the voices of Jennifer Garner and Mila Kunis planned for 2018 that will be followed by a television series on Nickelodeon the year after.
Enhancing content and talent
Viacom is also refocusing how it approaches talent and content. Details were somewhat vague on this point during the conference call (transcript via Seeking Alpha), but Bakish seemed to indicate that previously, each network was "siloed," and Bakish wants to share best ideas across the company.I am not sure if Nick Jr. stars could all of a sudden get their own show on Comedy Central, so I think this point is more conceptual around marketing, going international, and new formats.
Moreover, Bakish said he wants to do a better job of nurturing talent, so stars it develops, names that would include Trevor Noah, Amy Schumer, Keegan-Michael Key, and Jordan Peele, for instance, will want to develop their whole careers under Viacom's umbrella.
Strengthening partnerships
Bakish also wants to play nicer with its distribution partners, the multichannel video programming distributors, or MVPDs. Basically, these companies sell the cable bundles that are so important to Viacom's success. While content companies traditionally negotiate their contracts with distributors in what often can turn into difficult negotiation -- sometimes even resulting in blackouts -- content companies are increasingly going over the top, which enables content and distribution to merge. The advent of Netflix (NASDAQ: NFLX) and mergers of content and distribution companies that followed are part of this trend where lines blur, and enemies can become frenemies.
Viacom has no distribution on its own, so Bakish wants to see if Viacom can help distribution partners do better, by coordinating better with ad data and marketing to create win-wins, while being "selective" with over-the-top content.
I am somewhat skeptical of this point. Is there some new data capability Viacom has that can benefit its distribution partners? If so, why hasn't the company used it in the past? Still, anything that can improve relations with distributors is probably a good thing.
Increasing physical and digital presence
The fourth point is to increase Viacom's presence both digitally and physically. While digital expansion may seem to counteract point No. 3, as MVPDs are competing with digital, Bakish stressed "short-form" content for the digital world.
Given that its core brands involve cartoons, music, and comedy, this makes sense, as all of these categories can do very well in the short video form. This will require more investment, but Bakish claims advertisers are increasingly seeking short content, and shorts can also make for good marketing of TV and film properties.
Bakish also said physical expansion, such as MTV-branded live music events, will get new investment. This, too, makes sense, given that musicians are increasingly touring to make up for lower sales as compared to the CD era. Bakish also pointed to live Comedy Central-branded events as well.
"Optimize and energize" the organization
The final point is more of a general corporate culture manifesto. The company has certainly been rocked in recent years, but as Bakish seeks a turnaround, he wants employees to be energized and proud to work for Viacom and its associated brands.
The company seems to be looking for more synergy to drive better returns on investments. Just as Disney (NYSE: DIS) can leverage its film slate across its parks and consumer products, Viacom is seeking more coordination across TV, film, and live events centered around homegrown talent.
I was impressed with Bakish on the call and think these plans make a lot of sense. However, the company gave no financial goalposts around these initiatives, and entertainment is a very execution-dependent industry, so investors in Viacom today are taking a leap of faith not only in their new CEO's vision, but also the ability of the company to execute in a cost-effective manner. It will certainly be interesting to see if Viacom can be turned around in the years ahead.
10 stocks we like better than ViacomWhen investing geniuses David and Tom Gardner have a stock tip, it can pay to listen. After all, the newsletter they have run for over a decade, Motley Fool Stock Advisor, has tripled the market.*
David and Tom just revealed what they believe are the 10 best stocks for investors to buy right now... and Viacom wasn't one of them! That's right -- they think these 10 stocks are even better buys.
Click here to learn about these picks!
*Stock Advisor returns as of February 6, 2017
Billy Duberstein owns shares of DIS. The Motley Fool owns shares of and recommends NFLX and DIS. The Motley Fool has a disclosure policy.