How Blackline Plans to Conquer the Accounting Industry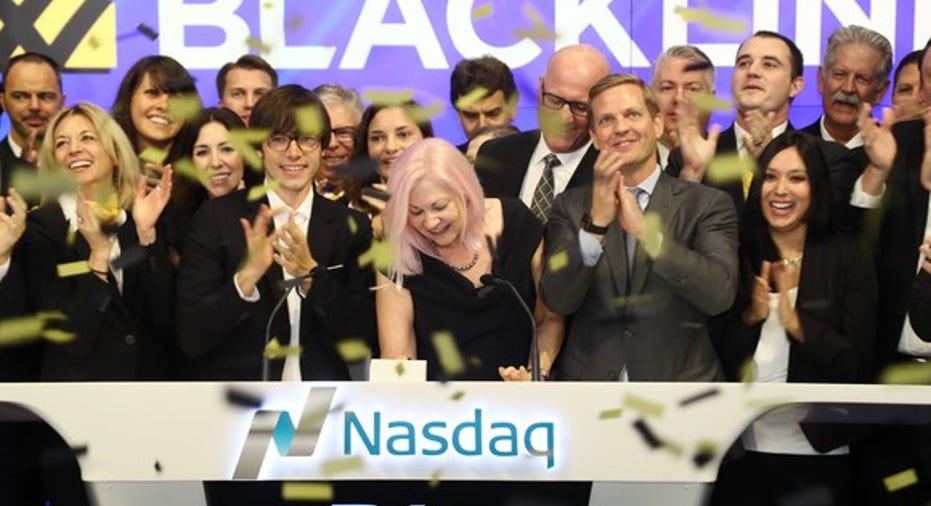 The month-end close process is among the most time-consuming and intensive hurdles accountants face each and every month. Ensuring that transactions are recorded in the proper period, reconciliations are completed, and recurring entries are posted often requires long hours and late nights. The process can be fraught with the potential for errors, discrepancies, and inefficiency. BlackLine, Inc. (NASDAQ: BL) seeks to change all that by bringing automation to the process.
BlackLine disrupts the stodgy accounting industry. Image source: ?
A long and tedious process
A recent survey by the Institute of Management Accountants indicates that month-end close can take more than seven days, and only 20% of those surveyed reported being very satisfied with their closing process. More than half indicated that spending less time on the process would free them to focus on strategic initiatives for the business. Thankfully, advances in technology over the last several years have made it possible to perform certain tasks throughout the period that were previously relegated to period-end.
Business intelligence and data analytics company interRel Consulting recently released the results of its inaugural study, The State of Business Analytics. One of the key trends it identified was the concept of continuous close:
A key disruption in financial close is the concept of the "continuous close," which is when companies analyze, report, consolidate, eliminate, translate, and lock down financial results throughout the entire month.
Disruption
The opportunity for BlackLine lies at the center of this disruptive trend. If you've never heard of the company, you're not alone. It was founded in 2001,but it only went public in October of last year. With a market cap nearing $1.5 billion, it's still very small. It makes up for its small size by having some very big customers, including Coca-Colaand Western Union.
BlackLine is a software-as-a-service company that provides cloud services and software that automates the complex and interconnected accounting functions of reconciliations, intercompany transactions, and period-end close. It can do all of this while integrating with big-name accounting systems like Oracle, NetSuite, and MicrosoftDynamics.BlackLine simplifies the task using a method it calls "continuous accounting," which it claims can automate up to 99% of the reconciliation process, the most arduous part. By completing tasks on an ongoing basis, accountants need only investigate the variances and discrepancies, while the software eliminates the manually intensive portion of the process.
Growth drivers
For its most recent quarter, BlackLine reported revenue growth of 49% to $33 million, and a net loss of $6.6 million compared to a loss of $6.7 million in the prior-year quarter. The company expects to be cash-flow-positive by the fourth quarter of 2017. It added 122 new clients, and its customer base grew to 156,000, up 31% year over year. BlackLine believes its total addressable market to be about 165,000 companies and 13 million users, giving it a huge growth runway from the 1,600 companies and 156,000 users it currently counts as customers. The company is pursuing five key strategies to drive growth:
International expansion
"Land and expand" -- upselling additional products and users to existing customers
Continued expanding of its sales force to expand into mid-market
Expanding partner network including business process outsourcing (BPO) and enterprise resource planning (ERP) and channel partnerships
Continuous product innovation
Final thoughts
While the company is in the very early stages of public growth, it is meeting a strategic need in the area of accounting that sits at the center of a disruptive and growing trend. It has provided a roadmap and is currently executing according to its plan. If BlackLine is able to capitalize on this opportunity, we may be hearing much more about this company in years to come.
10 stocks we like better than BlackLine, Inc.When investing geniuses David and Tom Gardner have a stock tip, it can pay to listen. After all, the newsletter they have run for over a decade, Motley Fool Stock Advisor, has tripled the market.*
David and Tom just revealed what they believe are the 10 best stocks for investors to buy right now...and BlackLine, Inc. wasn't one of them! That's right -- they think these 10 stocks are even better buys.
Click here to learn about these picks!
*Stock Advisor returns as of February 6, 2017.
Teresa Kersten is an employee of LinkedIn and is a member of The Motley Fools board of directors. LinkedIn is owned by Microsoft. Danny Vena owns shares of BlackLine, Inc. The Motley Fool owns shares of Oracle. The Motley Fool recommends Coca-Cola. The Motley Fool has a disclosure policy.