How AT&T Makes Most of Its Money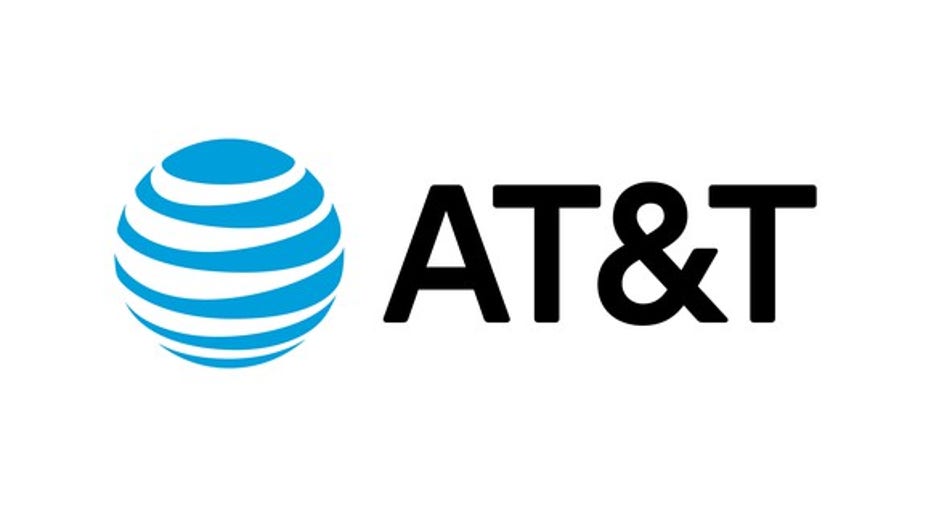 Nearly 80 million people get wireless phone service through AT&T (NYSE: T). It's an absolute giant in the industry, but it's been diversifying away from wireless for a few years now. It acquired DirecTV in 2015, and it instantly became one of the largest pay-TV providers in the nation.
Even after all of that, AT&T still makes most of its money from its mobility division. That revenue is about evenly split between AT&T's consumer customers and its business customers. Here's a more detailed look at how AT&T makes most of its money.
Image source:
Where does all that money come from?
During 2016, AT&T Mobility generated $72.9 billion out of AT&T's total revenue of $163.6 billion. Business solutions wireless revenue totaled $39.6 billion, while consumer mobility accounted for $33.2 billion.
It's important to note that AT&T is seeing many of its consumer customers migrate to its business plans. Customers may get better rates by opting into their workplace's mobile plans. With the doing away of the device subsidy model, more and more customers are willing to pay for a smartphone upfront and get a lower monthly service bill.
But AT&T saw a meaningful slowdown in business solutions postpaid subscribers in the first quarter of this year. It ended the quarter with just 151,000 more subscribers than the previous quarter. In the first quarter last year, the segment added 554,000 total subscribers, including organic net additions as well as migrations from consumer mobility.
Meanwhile, consumer mobility branded subscribers fell 277,000, which is only slightly less than the 307,000 it lost during the same period last year.
Overall, the impact is a 4.5% decline in mobile revenue from $18 billion in the first quarter last year to $17.2 billion last quarter. Management points to record low upgrade rates as the reason for most of the decline, but service revenue also declined about 1.8% year over year.
Diversifying away from mobile
AT&T is struggling to keep up with the competition in mobile, and it's exploring ways to diversify its business. As mentioned, it bought DirecTV in 2015, and it agreed to buy Time Warner (NYSE: TWX) late last year. AT&T is still awaiting regulatory approval for the deal.
DirecTV gave AT&T a way to decrease its investment in expanding U-Verse television to more households by offering satellite television instead. As a result, U-Verse video subscriptions have declined rapidly since merging with DirecTV. Growth in DirecTV satellite and DirecTV Now, AT&T's over-the-top linear TV service, have mostly offset the declines.
Time Warner could help AT&T integrate vertically by providing content for both its television and mobile services. With annual revenue around $30 billion, it would also help propel AT&T's entertainment division to the top spot as the company's biggest money maker.
AT&T has already experimented with bundling Time Warner content with its mobile plans. For example, its top-tier unlimited plus plan subscribers get free access to HBO. The catch is, you'll have to go through yet another AT&T service (like the DirecTV Now app) to watch it.The move is designed to make AT&T's service stickier, lowering defectors and increasing net additions to its biggest money maker.
While AT&T makes most of its money from wireless service today, the landscape of the company is rapidly changing. Even so, AT&T's acquisitions in television are made with the idea of supporting its core wireless business as it faces intense competition from the rest of the industry.
10 stocks we like better than AT&TWhen investing geniuses David and Tom Gardner have a stock tip, it can pay to listen. After all, the newsletter they have run for over a decade, Motley Fool Stock Advisor, has tripled the market.*
David and Tom just revealed what they believe are the 10 best stocks for investors to buy right now...and AT&T wasn't one of them! That's right -- they think these 10 stocks are even better buys.
Click here to learn about these picks!
*Stock Advisor returns as of April 3, 2017.
Adam Levy has no position in any stocks mentioned. The Motley Fool recommends Time Warner. The Motley Fool has a disclosure policy.