How Are Medicare Costs Calculated?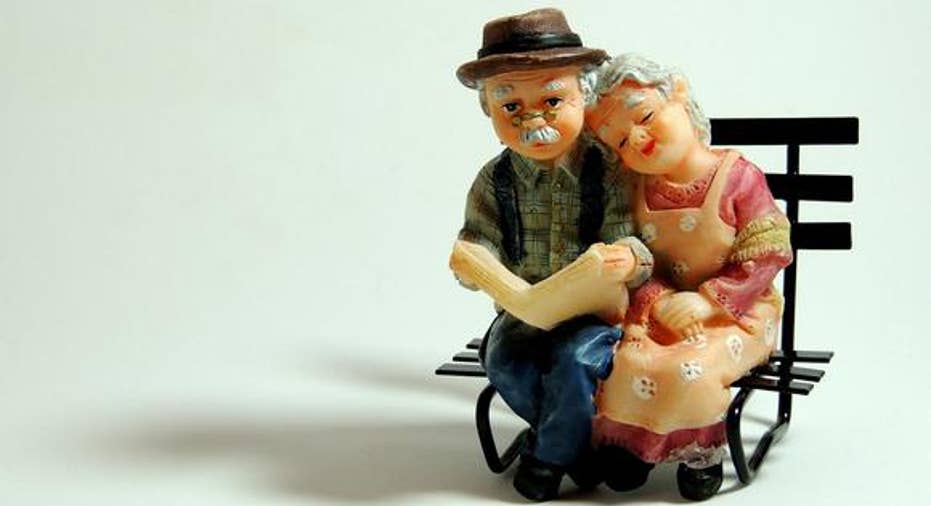 Millions of retired and disabled Americansdepend on Medicare to help them cover healthcare-related expenses, but learning all the ins and outs of this huge government program can be a bit of a challenge. Even getting an answer to a common question such as "What will it cost me to enroll?" can be difficult, as there are a huge number of factors that can greatly increase or decrease a participant's cost to join. However, Medicare does offer a few hard and fast rules that can make calculating the costs of enrolling a bit easier to understand.
Following you'll find a quick overview of the four different Medicare components and what kinds of costs and coverage you can expect to receive from each.
Medicare Part A -- hospital insuranceMedicare Part A is used to cover the cost of inpatient services, which typically come from stays at a hospital, hospice, or skilled nursing facilities.
One nice feature of Part A is that as long as you or your spouse paid enough in Medicare payroll taxes during your career to qualifyfor coverage, you can access Medicare Part A for free.
If you or your spouse didn't have enough work credits to qualify for free coverage, you can you still get Medicare Part A, but there will be a monthly cost.
| Work Credits | Monthly Premium |
| --- | --- |
| 40+ | $0 |
| 30 to 39 | $226 |
| Less than 30 | $411 |
Of course, even if you get Part A coverage for free, that doesn't mean using the benefit won't cost you anything. The program has deductible and copayment expenses that must be met if you spend time in an inpatient facility.
For instance, for hospital stays, the patient directly pays the first $1,288 of hospital expenses as part of the deductible, and the coverage kicks in after that. Medicare then covers the entire cost of up to 60 days of a hospital stay, but after that there are coinsurance rates to pay. If you stay in an inpatient facility longer than 61 days, then you'll be charged $322 per day. After 90 days a different set of rules kick in, as the coinsurance rate doubles to $644 per day and you'll start using up your lifetime reserve of up to 60 days of additional care.
More details of Part A costs and coverage can be found here.
Medicare Part B -- medical insuranceMedicare Part B is used to cover the costs of services and supplies needed to diagnose and treat diseases. Most commonly, Part B is used to pay for things such as doctor visits and medical diagnostic tests, but it also covers a variety of other expenses, such as ambulance services, durable medical equipment, and mental health visits.
Figuring out what it will cost you to enroll in Part B can be a bit of a challenge, as the cost of monthly premiums is means-tested, so participants withhigher incomes have to pay more to access coverage. While the majority of Part B recipients pay $104.90 each month, that number can jump to as high as $389.80 per month if your income is high enough.
Beyond the monthly premiums, Part B coverage also charges a deductible, and most services or tests require coinsurance payments. The deductible for Part B is $166 per year, and once that amount is met, enrollees are responsible for 20% of the cost of any Medicare-approved service. However, Medicare does pay in full for a handful of important preventative services, such as screening mammograms once every 12 months.
Medicare Part C -- Medicare AdvantageUnlike Parts A and B, Part C comes not through the government but from private health insurers, such as Humana or UnitedHealth Group, that receive fixed payments from Medicarefor each participant who signs up to be a part of the network.
Medicare Advantage plans come in hundreds of different varieties, and the costs to enroll in a plan can vary wildly. A huge number factors affect monthly premiums, such as how much coverage the participant wants and which state the person lives in, so there are no hard and fast rules to determine cost.
If you're interested in getting a more detailed look at what Medicare Advantage plan will cost -- and thereplenty of reasons for seniors to do so -- then head on over to Medicare'sPlan Findertool to review your options.
Medicare Part D -- drug coverageMedicare Part D is used to help cover the costs of accessing prescription drugs, and it's available to everyone enrolled in Medicare. However, tapping into your Medicare drug coverage benefit requires you to do so through an insurance company or other private company that's Medicare-approved.
If you're signed up for a Medicare Advantage plan that offers prescription drug coverage, you'll need to go through that insurer to access your Part D benefits, but if you use regular Medicare and want to add drug coverage, you can do so by just signing up for Part D.
The amount you'll pay for drug coverage will widely vary depending on a number of factors, but all Part D providers have to follow some common rules regarding costs.
The monthly premiums you'll be charged for Part D fluctuates based on your income level. If you're single and earn less than $85,000 or a couple that makes less than $170,000 combined, you'll be responsible for covering the the standard premium rate, and your costs grow with your income. In the highest bracket -- for those who make more than $214,000 per year of $428,000 if married -- it will cost an extra $72.90 per month to access Part D benefits.
Most, but not all, Part D plans come with an annual deductible, and the maximum amount allowed is $360 per year. Patients will likely have to pay coinsurance or copayment rates for the prescription drugs they use, though some insurance companies simply charge a fixed dollar amount for certain classes of drugs, regardless of their underlying costs. In other cases, you might pay a percentage of the actual cost of each drug.
Either way, Part D plans are required to offer catastrophic coverage to limit the patient's annual out-of-pocket costs. In 2016 that limit was $4,850.
Next stepsIf you're interested in getting a more detailed look at what Medicare might cost, head on over to Medicare'sPlan Findersite to search for plans offered in your area. For details on what a specific item will cost, you can also visitMyMedicare.gov, or if you'd rather talk to someone on the phone, give Medicare a call at 1-800-MEDICARE (633-4227).
The article How Are Medicare Costs Calculated? originally appeared on Fool.com.
Brian Feroldi has no position in any stocks mentioned. The Motley Fool recommends UnitedHealth Group. Try any of our Foolish newsletter services free for 30 days. We Fools may not all hold the same opinions, but we all believe that considering a diverse range of insights makes us better investors. The Motley Fool has a disclosure policy.
Copyright 1995 - 2016 The Motley Fool, LLC. All rights reserved. The Motley Fool has a disclosure policy.