How Amazon.com, Inc. Crushed Its Own Q1 Targets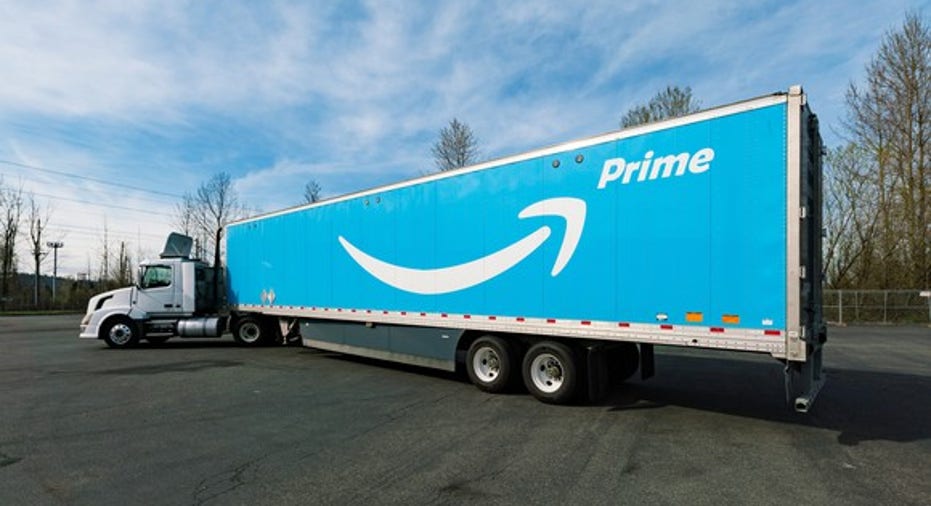 On Thursday evening, Amazon.com (NASDAQ: AMZN) reported results for the first quarter of fiscal year 2017. The report was welcomed with a 4% share price boost in after-hours trading, as the company breezed by management's guidance targets for the quarter.
Here's what you need to know about Amazon's Q1 report.
By the numbers
| Metric | Q1 2017 | Q1 2016 | Change (YOY) |
| --- | --- | --- | --- |
| Revenue | $35.7 billion | $29.1 billion | 23% |
| Operating income | $1.0 billion | $1.1 billion | (6%) |
| Free cash flow | ($4.4 billion) | ($3.3 billion) | (33%) |
| Net income | $724 million | $513 million | 41% |
| EPS | $1.48 | $1.07 | 39% |
Data source: Amazon earnings report.
By comparison, the midpoint of Amazon's guidance figures for the first quarter pointed to sales of roughly $34.5 million and approximately $575 million in operating profits. The company easily exceeded both of these projections.
The Amazon Web Services division, or AWS, saw sales rise 43% year over year, followed by 24% revenue growth in the North American online platform and 16% for international e-commerce sales. AWS accounted for 10.2% of Amazon's total sales in the quarter, up from 8.8% in the year-ago period.
The AWS segment also increased its operating income by 47%, landing at $890 million. North America reported higher 1.4% operating profits, or $596 million, while international operating losses quadrupled to $481 million.
In the second quarter, Amazon expects to see roughly 20% year-over-year sales growth, landing near $36.5 billion. Operating income for the next period was given a wide window, stretching from $425 million to $1.075 billion. Either figure would be a drop from $1.3 billion in the second quarter of 2016.
Image source: Amazon.
Beyond the numbers
AWS managed to grow its operating profits faster than the segment's revenue line, indicating slightly wider profit margins. In other words, the recent cuts to AWS service prices did not hamstring the division's profitability, as some critics had expected. AWS appears capable of making up for price cuts via the increased sales volume that the tactic inspires.
International sales may not have been as impressive as Amazon's other operations, but the company is still pushing hard into the large market for e-commerce in India.
"Our India team is moving fast and delivering for customers and sellers," said Amazon CEO Jeff Bezos in a prepared statement. "The team has increased Prime selection by 75% since launching the program nine months ago, increased fulfillment capacity for sellers by 26% already this year, announced 18 Indian Original TV series, and just last week introduced a Fire TV Stick optimized for Indian customers with integrated voice search in English and Hindi."
The overseas effort still acts as a damper on Amazon's overall profitability, but it's a big world out there, and certainly worth exploring for the long haul.
10 stocks we like better than AmazonWhen investing geniuses David and Tom Gardner have a stock tip, it can pay to listen. After all, the newsletter they have run for over a decade, Motley Fool Stock Advisor, has tripled the market.*
David and Tom just revealed what they believe are the 10 best stocks for investors to buy right now... and Amazon wasn't one of them! That's right -- they think these 10 stocks are even better buys.
Click here to learn about these picks!
*Stock Advisor returns as of April 3, 2017
Anders Bylund owns shares of Amazon. The Motley Fool owns shares of and recommends Amazon. The Motley Fool has a disclosure policy.