How AbbVie Is Attacking Tumors at Their Roots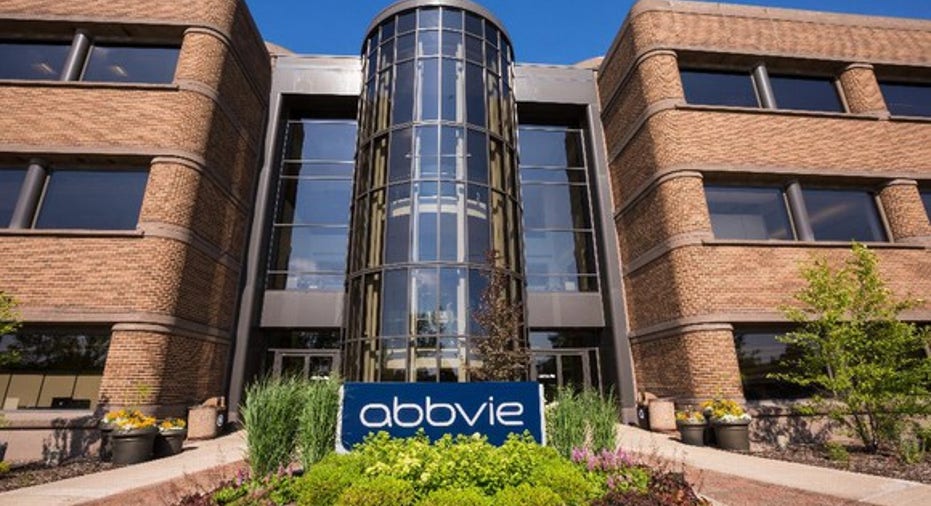 Just as the body's normal stem cells renew and sustain organs and tissue, cancer stem cells do the same for tumors. Large cap drugmaker AbbVie (NYSE: ABBV) is taking the lead in developing drugs to go after cancer stem cells, and long-term investors could enjoy the payoff.
All tumor cells are not alike
Shrinking or removing a tumor without eradicating the cancer stem cells is like cutting off a weed at the soil line without removing the root. Cancer stem cells are literally the root of tumors, supporting their growth and spread.
The theory of cancer stem cells has been around for decades, but only recently have tools become available to allow scientists to prove the theorycorrect. Scientists now have discovered that a small subset of tumor cells are uniquely capable of fueling tumor growth, while the majority are essentially bystanders. Only the stem cells are capable of fully replicating tumors indefinitely, supporting a sustained the attack on the body.
Image source: AbbVie.
The important implication of this theory is that cancer stem cells form the reservoir of malignancy that supports metastases and causes cancer to recur after surgery, radiation, and chemotherapy. Researchers believe that if these cells could be eliminated, the remaining cancer cells in the body will be attacked by the immune system or die out naturally, since they don't have the ability to reproduce.
A pricey acquisition
AbbVie plunged into the cancer stem cell market with its 2016 acquisition of biotech unicorn Stemcentrx, but the purchase raised some eyebrows due to the high price tag. The acquisition of Stemcentryx, a start-up backed by Peter Thiel's Founders Fund,was the third-largest pharma deal in 2016, and it cost AbbVie a cool $5.8 billion up front and an additional $4 billion in the future if milestones are met.That's certainly not chump change, but company officials countered arguments of overpayment by pointing out the importance of acquiring an entirely new platform for tumor drug development and a pipeline of new drugs based on a novel and promising approach.
The most immediate prize was the drug rovalpituzumab tesirine, mercifully nicknamed Rova-T by the company. Rova-T is an antibody drug conjugate (ADC), meaning it combines an antibody that targets a specific protein with a powerful poison that's delivered directly to the cancer cell. In this case, the target protein is DLL3, which is expressed on the surface of cancer stem cells in patients with small cell lung cancer(SCLC), a particularly aggressive and deadly form of the disease.
Positive results but far from proof
Rova-T success will not be a slam dunk. Shortly after the Stemcentrx acquisition, AbbVie presented results of a phase 1a/1b trial at the American Society of Clinical Oncology. The study results generated skepticism in some circles because among the 26 patients with the highest levels of DLL3, only 10 (39%) responded to the drug, and among the other 34 patients (whose tumors were not absolutely smothered in the drug's target), only one (3%) experienced tumor shrinkage.
Nevertheless, AbbVie executives were encouraged. The phase 1 trial was not designed to prove efficacy, but it still showed that a significant proportion of subjects responded to treatment. In fact, 50% of the patients in the high-DLL3 group who were receiving the drug as a third-line treatment had tumor shrinkage, and the one-year survival rate was 32% among this cohort. That compares with a historical rate of 12% among patients at that level of sickness, according to one AbbVie official.That trial laid the groundwork for a registrational trial now under way, called TRINITY, that is aimed at third-line treatment of SCLC patients with high DLL3 expression.
So, although the drug probably will never be approved for the broad SCLC indication, it does appear to have some promise in patients with high DLL3.
Just the beginning
There are plenty of ways the Stemcentrx acquisition could pay off for AbbVie and its investors. The company is partnering with Bristol-Myers Squibbon a trial combining Rova-T with cancer drugs Opdivo and Yervoy, potentially leading to a powerful combination therapy. DLL3 is expressed on stem cells of other forms of cancer as well, and AbbVie is launching an eight-arm phase 1/2 trial of Rova-T against pancreatic, thyroid, prostate, and colorectal cancer, and metastatic melanoma. The company expects to launch Rova-T in 2018. Meanwhile, the Stemcentrx unit has four other clinical-stage drugs, with two more expected to begin phase 1 trials this year.
Success with this approach is not certain by any means, but if it proves out, AbbVie could have multiple big winners on its hands. Rova-T alone could reach $5 billion in peak sales. A platform for generating a new class of drugs that get to the root of cancer could have long term investors in AbbVie reaping rewards well into the next decade.
10 stocks we like better than AbbVieWhen investing geniuses David and Tom Gardner have a stock tip, it can pay to listen. After all, the newsletter they have run for over a decade, Motley Fool Stock Advisor, has tripled the market.*
David and Tom just revealed what they believe are the 10 best stocks for investors to buy right now... and AbbVie wasn't one of them! That's right -- they think these 10 stocks are even better buys.
Click here to learn about these picks!
*Stock Advisor returns as of February 6, 2017
Jim Crumly owns shares of AbbVie. The Motley Fool has no position in any of the stocks mentioned. The Motley Fool has a disclosure policy.