How a Bust Caused Opko Health Shares to Tumble in 2016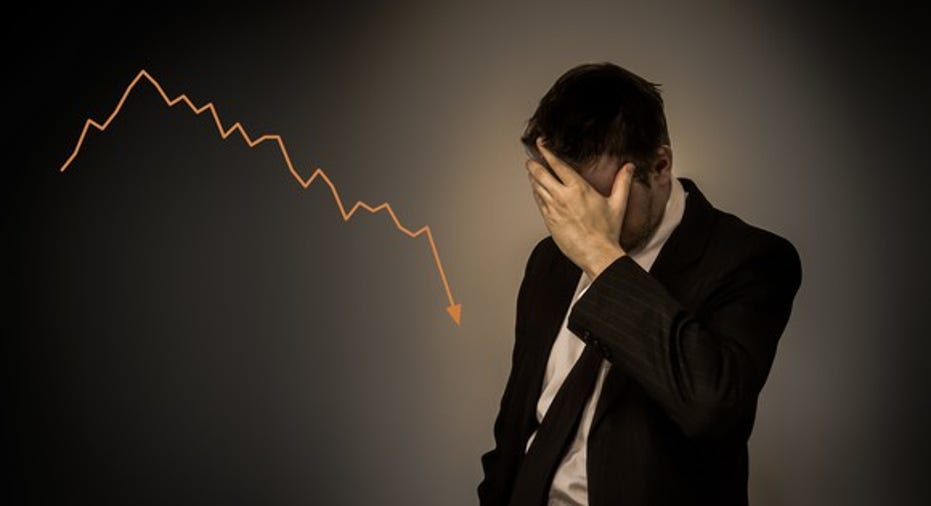 Image source: Getty Images.
What happened
After the company reported in December that a key late-stage drug had come up short in trials, a sharp sell-off causedOpko Health (NASDAQ: OPK)to finish the fourth quarter down 12.2%, capping a 7.5% loss for the year,according to S&P Global Market Intelligence.
So what
Opko Health is run by billionaire CEO Phillip Frost, and until recently, Frost has been very successful at commercializing clinical-stage drugs that he's purchased for Opko Health at bargain prices. Among his successes are the chemotherapy-induced vomiting and nausea treatment Varubi, which is licensed to Tesaro, and the vitamin D prohormone Rayaldee.
Frost's track record, however, got a bit tarnished last month when a trial evaluating Opko Health's long-lasting growth hormone hGH-CTP in adults failed to outperform a placebo in changing trunk fat mass, the primary endpoint of its study.
The trial's failure was particularly disappointing because hGH-CTP is licensed to Pfizer, and Pfizer would have been on the hook to pay Opko Health milestones, plus royalties, if hGH-CTP's trial had succeeded and led to a FDA approval.
Opko Health is analyzing the data to see if it can find a silver lining, but in the meantime, attention on hGH-CTP shifts to an ongoing study evaluating hGH-CTP in children. If that pediatric study is positive, then hGH-CTP could still have a future. However, it will be a while before we know that trial's outcome, and in this trial, hGH-CTP's control arm is Pfizer's nine-figure growth hormone Genotropin, rather than an arguably easier-to-beat placebo.
Now what
The trial failure in adults is far from a death blow. Varubi royalties could pick up if Tesaro successfully wins approval for an IV formulation, and the market for treating low vitamin D in chronic kidney disease is massive given it includes millions of addressable patients. Furthermore, Opko Health's acquisition of specialty labBio-Reference Laboratories in 2015 means that the company's got a steady flow of cash coming in. In Q3, Opko Health's consolidated revenue was $298 million.
There's no doubt Opko Health would have benefited a great deal from milestone money from Pfizer, and its pathway to profitability would have become much clearer, too. However, the company's still got a balance sheet that includes $145 million in cash exiting September, and it's got potential revenue drivers this year that could still make 2017 a growth year.
Overall, it's hard to bet against Frost. After all, he's achieved incredible success as the founder of Ivax, which he sold to Teva Pharmaceutical for over $7 billion, and later as chairman of Teva. For that reason, investors might not want to sell Opko Health shares following hGH-CTP's disappointing data. Instead, it might be better to track how sales of Varubi and Rayaldee trend over the next few quarters before making a decision.
10 stocks we like better than Opko Health When investing geniuses David and Tom Gardner have a stock tip, it can pay to listen. After all, the newsletter they have run for over a decade, Motley Fool Stock Advisor, has tripled the market.*
David and Tom just revealed what they believe are the 10 best stocks for investors to buy right now... and Opko Health wasn't one of them! That's right -- they think these 10 stocks are even better buys.
Click here to learn about these picks!
*Stock Advisor returns as of January 4, 2017
Todd Campbell owns shares of Pfizer. Todd owns E.B. Capital Markets, LLC. E.B. Capital's clients may have positions in the companies mentioned.Like this article? Follow him onTwitter where he goes by the handle@ebcapitalto see more articles like this.The Motley Fool recommends Teva Pharmaceutical Industries. The Motley Fool has a disclosure policy.