How $450 Can Do a World of Good for Women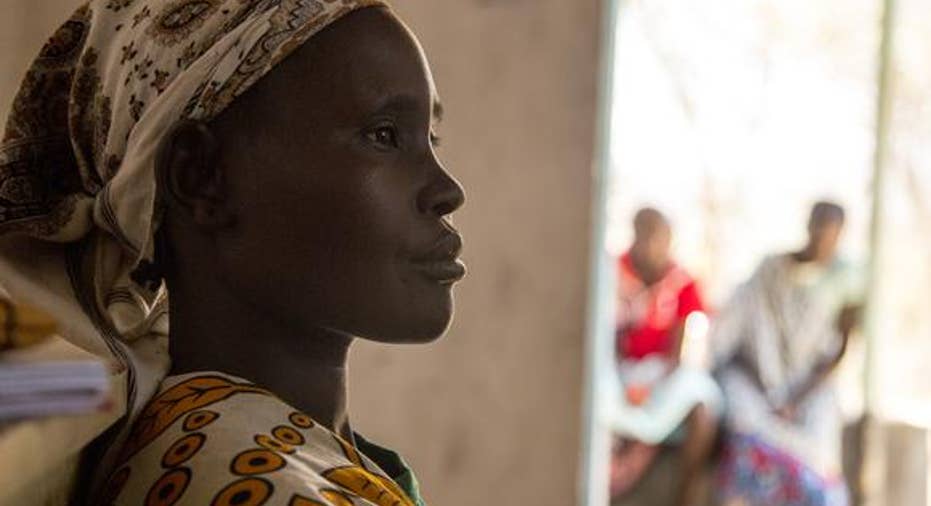 Image source: The Fistula Foundation.
Here at The Motley Fool our mission year-round is to help the world invest better. Through our annual Foolanthropy campaign, we can help investors give better, too, by partnering with reputable, highly efficient organizations that help address some of the biggest human needs in the world.
Just in time for Giving Tuesday, we're proud to announce our 2015 Foolanthropy partner, Fistula Foundation, which provides hope for women and girls who suffer greatly from the childbirth injury known as obstetric fistula, which leaves them incontinent and often outcasts in their society. However, this injury can usually be treated with surgery that costs as little as $450 and takes less than an hour to complete.
According to the foundation, "No woman should suffer a life of misery and isolation simply for trying to bring a child into the world." It seems hard to believe, but a million women in the world today are living with this treatable injury.
Click here to invest your tax-deductible contribution before 2015 ends, or read on to learn more about this worthy organization and the good it does for women.
Restoring quality of lifeIt's understandable if many American citizens aren't familiar with the term "obstetric fistula." That's because in the U.S. and Europe, advances in emergency obstetric care and procedures to address obstructed births, such as C-sections, have nearly eradicated the dangerous and debilitating condition.
However, even in this day and age, fistulas are still too common in impoverished countries where there is limited access to obstetric care. Fistula Foundation estimates that 1 million women worldwide are afflicted with a fistula -- resulting in a huge unmet need it's trying to address.
An obstetric fistula is caused by prolonged, obstructed labor that creates life-altering gynecological injury. Not only do such difficult births often result in infant or maternal mortality, but surviving women who suffer from a fistula end up incontinent, resulting in a great deal of subsequent suffering over the course of their lives.
Sufferers can end up shunned or rejected by their husbands, families, and their entire communities. Tragically, many women live with this treatable condition for decades.
Corrective surgery -- a minor surgery that is commonplace in developed countries -- is the only remedy for a fistula. That's where Fistula Foundation comes in. By funding free, safe surgeries for thousands of women who suffer from the condition, they are giving women a second chance at life.
Since 2009, the organization has funded 18,000 surgeries and currently works in more than 20 countries throughout Africa and Asia.
"The $450 Solution"Here in the U.S., the average cost of a pelvic ultrasound is $525. Compare that to what $450 can do in sub-Saharan Africa.
Fistula Foundation calls it "the $450 Solution." That amount can fund about three weeks of inpatient care, which includes the fistula repair surgery, pre- and post-operative care, and even support for recipients to reintegrate into communities that may have banished them.
Since 2009, the organization has funded:
$12.7 million in patient surgeries, transport, outreach, housing, and care;
$4.2 million for research, surgeon, and provider training; and
$3.1 million for medical supplies, hospital, and equipment upgrades.
Let's bring hope to thousands of womenThis year, we're aiming to raise $75,000 for Fistula Foundation, and we at The Motley Fool are kicking things off with a $5,000 donation.
We will also match up to $5,000 in employee donations, and kick in an additional $2,500 if the campaign reaches the $100,000 stretch goal.
Please consider joining us and contributing whatever you can spare to an organization that so greatly helps women in impoverished countries gain a new lease on life after heartbreaking hardship. Together, we can change so many lives for the better -- click here to visit our fundraising page.
The article How $450 Can Do a World of Good for Women originally appeared on Fool.com.
Try any of our Foolish newsletter services free for 30 days. We Fools may not all hold the same opinions, but we all believe that considering a diverse range of insights makes us better investors. The Motley Fool has a disclosure policy.
Copyright 1995 - 2015 The Motley Fool, LLC. All rights reserved. The Motley Fool has a disclosure policy.