House Ethics panel investigating New York GOP congressman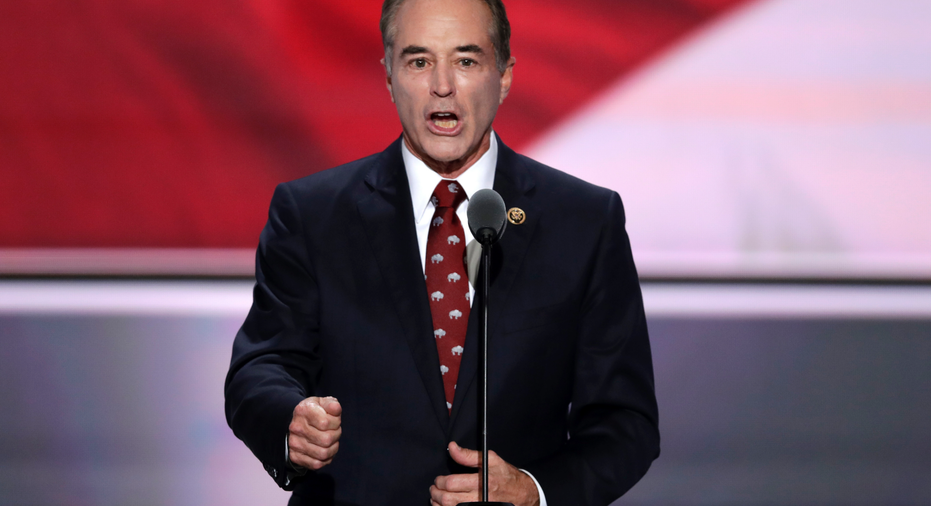 The House Ethics Committee on Monday confirmed an investigation of Republican Rep. Chris Collins of New York after an advocacy group complained of possible insider trading.
In January, the advocacy group Public Citizen filed a request for an investigation of possible insider trading and ethics violations with the Office of Congressional Ethics, as well as the Securities and Exchange Commission.
The House panel said it needs more time to review the report submitted last month by that independent ethics office. The panel said the mere fact of a referral or an extension and the mandatory disclosure of such an extension do not indicate that any violation occurred. The committee said in a news release that it would announce its course of action regarding Collins on or before Oct. 12.
Public Citizen said Collins sits on the board of Innate Immunotherapeutics, a company that is experimenting with a drug to treat multiple sclerosis. The group said Collins in August 2016 purchased millions of shares of the company while also sponsoring legislation that could benefit the company. The group said in its letter that the information available at that time "falls short of evidence" that illegal trading occurred or that ethics rules were violated, but said the circumstances warranted investigation.
Sarah Minkel, a spokeswoman for Collins, said the congressman has followed all ethical and legal guidelines in his personal investments and he looks forward to the review. She also described the complaints as a "partisan witch hunt against Congressman Collins" and blamed Democratic Rep. Louise Slaughter of New York and allies.
Slaughter, too, has written the Office of Congressional Ethics as well as to the leaders of the House Ethics Committee, in recent months, to voice concerns that "Congressman Collins may have used his position in the public trust for his personal, pecuniary gain." Slaughter also noted on Monday that the stock of Innate Immunotherapeutics has fallen drastically in recent months.