Hot stock tip: Chicken Soup for the Soul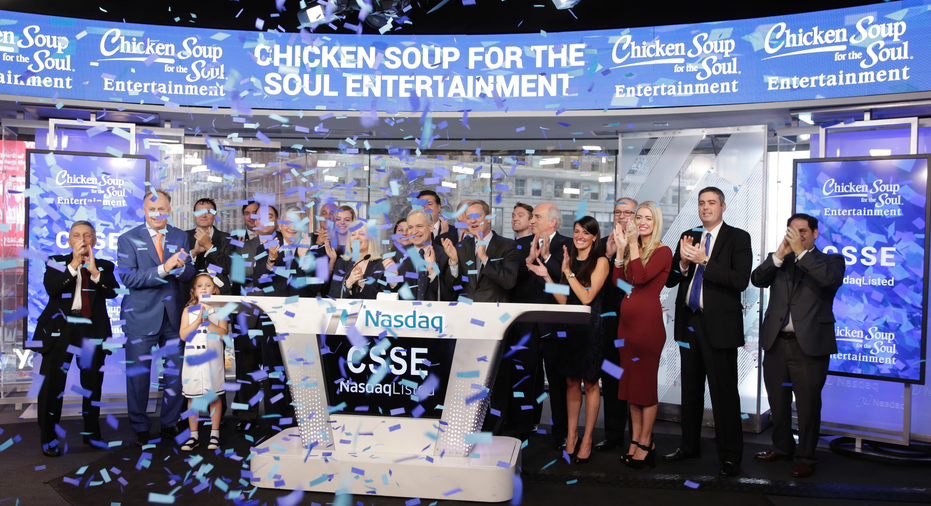 "These are the times that try men's souls," was written more than two centuries ago, but given events this week, they could have popped up in any blog or tweet in recent days.
What better time then, for a little Chicken Soup for the Soul?
The provider of positive vibes is becoming a publicly traded company Friday, and not a moment too soon.
The company, called Chicken Soup for the Soul Entertainment Inc., offered 2.5 million shares for $12 each.
Chicken Soup produces television programs and online videos, but is best known for the books sold under the same name, with more than 250 published titles in 40 languages.
The company was founded by motivational speakers Jack Canfield and Mark Victor Hansen in 1993. They sold what was still essentially a company focused on books in 2008.
Since then, Chicken Soup has turned to video production and distribution. Chicken Soup for the Soul Entertainment CEO William Rouhana described it as a Netflix for Chicken Soup fans.
The positive content offered by the company is important right now given the divisions among Americans, Rouhana said.
Chicken Soup held what is known as a "mini initial public offering," which gives smaller investors and individuals the ability to buy shares.
Startups, through a mini IPO, can raise up to $50 million. Chicken Soup is raising $30 million. Rouhana said that the company's offering is hopefully laying the groundwork for other companies to do small cap IPOs.
Already an investor in Chicken Soup is actor Ashton Kutcher, who has been active with startup companies for years.
Chicken Soup bought Kutcher's media company A Plus late last year, and Kutcher became an investor in Chicken Soup for the Soul.
Other investors weren't feeling cheered on the first day of trading, however. Shares of Chicken Soup for the Soul Entertainment closed Friday down 23 percent.