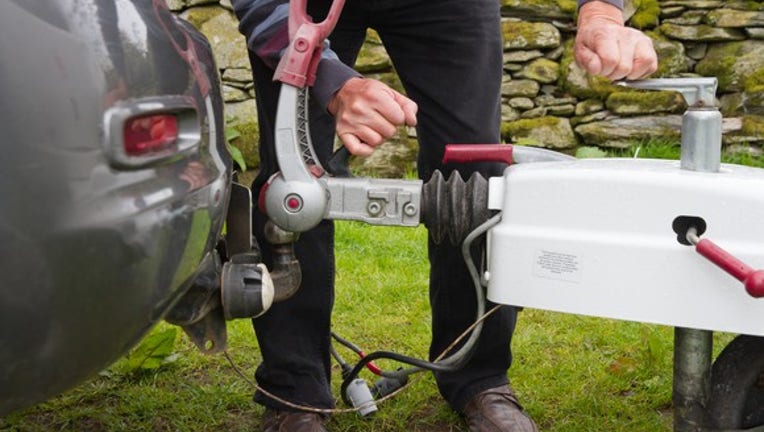 Horizon Global (NYSE: HZN), a leading global provider of towing and trailering equipment, is in the midst of a big transition. Last October, the company purchased Westfalia, a leading provider of towing equipment in Europe. The move significantly expanded Horizon's size and promised long-term profit gains thanks to the potential for margin expansion and cost reductions. However, the company's near-term financial results have turned negative as it works to digest the acquisition.
Coming into the company's first quarter, Wall Street was expecting Horizon to post significant top-line growth and a modest profit. Was it able to live up to those expectations? Let's take a closer look at its results to find out.
Image source: Getty Images.
Horizon Global Q1: The raw results
Data source: Horizon Global. EPS = earnings per share.
What happened this quarter?
Sales in the Americas fell 11.6%. Management blamed the decline on delays in certain customer orders, which was in part due to the implementation of a new ERP (enterprise resource planning) system. Operating profits from this region fell 5.3%, due to loss of sales leverage and product mix.
Revenue from the Asia-Pacific region increased 18%, thanks in large part to a new industrial customer. Operating profits in Asia-Pacific grew 35% due to productivity gains and lower input costs.
Sales in Europe and Africa grew by $66 million thanks to the company's Westfalia acquisition and "double-digit organic growth." However, higher restructuring and acquisition costs caused operating profits in this region to turn negative.
Horizon's board authorized a 1.5-million-share repurchase program.
What management had to say
CEO Mark Zeffiro told investors that the company's solid performance in international markets was more than offset by the weakness that it saw in the Americas. In the press release, he briefly shed some light on what is happening in the region:
On a more positive note, Zeffiro stated that the company's integration efforts with its Westfalia business are "progressing as planned." As a result, he reaffirmed that the company will be able to achieve approximately 9 million euros in cost savings this year.
He also commented on the company's decision to buy back stock:
Looking forward
In spite of the slow start to the year, Zeffiro stated that he remains confident in the company's ability to drive organic revenue growth and margin expansion from here. As a result of that confidence, management increased the company's earning guidance for the full year. The company now believes that adjusted EPS will land between $0.94 and $1.04, a $0.04 increase over its previous guidance.
As for the upcoming quarter, management is calling for adjusted EPS to land somewhere between $0.67 and $0.72 per share, which represents growth of roughly 4% to 13% year over year.
While Horizon's results clearly showed that there is room for improvement, Zeffiro did his best to communicate to shareholders that the future continues to look bright, saying: "We are committed to drive growth across our multiple geographies, confident in our global team's ability to execute against our plan and motivated by our desire to deliver value to our shareholders."
10 stocks we like better than Horizon GlobalWhen investing geniuses David and Tom Gardner have a stock tip, it can pay to listen. After all, the newsletter they have run for over a decade, Motley Fool Stock Advisor, has tripled the market.*
David and Tom just revealed what they believe are the 10 best stocks for investors to buy right now... and Horizon Global wasn't one of them! That's right -- they think these 10 stocks are even better buys.
Click here to learn about these picks!
*Stock Advisor returns as of May 1, 2017
Brian Feroldi has no position in any stocks mentioned. The Motley Fool recommends Horizon Global. The Motley Fool has a disclosure policy.