Honda Posts Stronger Profit, Raises Outlook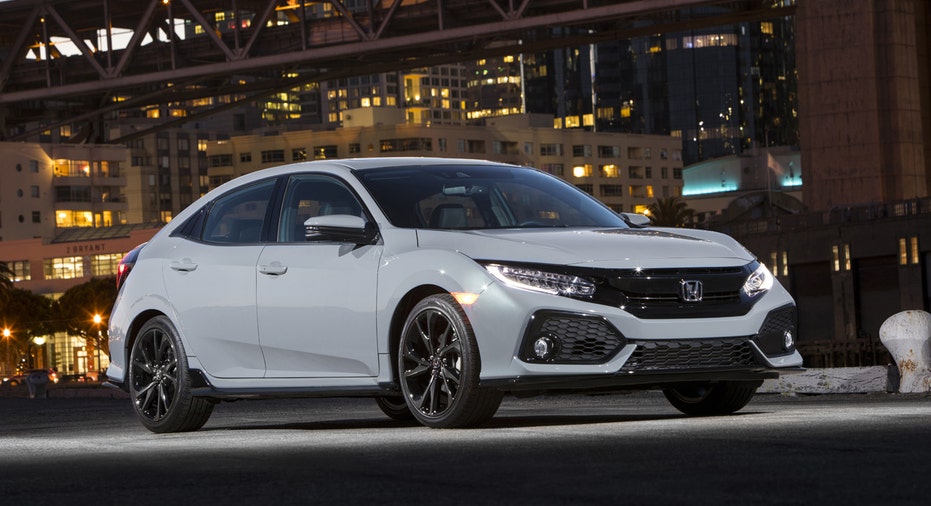 Tokyo-based Honda Motor Co. reported Friday a 36 percent jump in profit for October-December on year, shrugging off damage from a strong yen, and the Japanese automaker raised its full year forecast.
Cost cuts lifted fiscal third quarter profit to 168.8 billion yen ($1.5 billion), up from 124.1 billion yen the previous year. Also helping was the absence of earlier huge expenses for recalls over supplier Takata Corp. air bags, which had eaten into profits up through the fiscal second quarter.
Quarterly sales edged down 3 percent to 3.5 trillion yen ($31 billion) from 3.6 trillion yen. Honda said vehicle sales were strong in China and in the U.S., however, thanks to the release of new models.
Honda, which makes the Odyssey minivan, Asimo child-like robot and Super Cub motorcycle, raised its full fiscal year profit forecast to 545 billion yen ($4.8 billion).
That was up 58 percent from 344.5 billion yen a year ago, when Honda was hit by expenses for the Takata recalls. Honda had earlier expected a 415 billion yen ($3.6 billion) annual profit. It said a more favorable exchange rate would likely help.
Defective inflators have set off excessive explosions in Takata air bags, spewing shrapnel into the passenger compartment, killing at least 16 people worldwide.
That has resulted in the largest auto recall in U.S. history, affecting 69 million inflators and 42 million vehicles. About 100 million inflators have been recalled worldwide.
Almost all the world's major automakers have models affected by the Takata recall, but Honda is among the most exposed because it has had a close relationship with Takata. Honda expressed hopes that the worst of such expenses was behind it.
Last month, Takata agreed to plead guilty in the U.S. and pay $1 billion in fines and restitution over a lengthy scheme to conceal the deadly defect in millions of air bags. Three former Takata executives were also indicted in the case.
In forecasts announced Friday, Honda said it now expects to sell 5 million vehicles in this fiscal year, up from 4.7 million the year before, up slightly from its earlier projection to sell 4.98 million vehicles.