Homebuilder Confidence Holds Steady This Month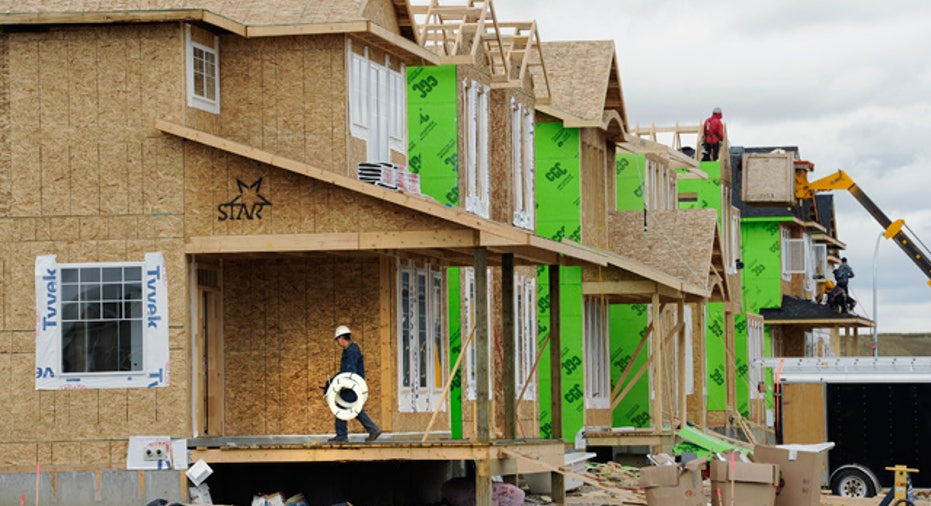 Home builders' outlook on the market for single-family homes remained generally upbeat this month despite choppy home sales, boosting hopes that construction will pick up this year.
The industry's National Association of Home Builders said Monday its monthly index of home builder sentiment stood at 58 in April, matching the reading for February and March. A reading above 50 means most builders see conditions in the market for newly built, single-family homes as "good" rather than "poor."
Economists look to home builder sentiment for signs construction will pick up. Home construction helps the economy expand by creating jobs for contractors and generating demand for a host of materials, from lumber to furniture.
"Builders remain cautiously optimistic about construction growth in 2016," Robert Dietz, the NAHB chief economist, said in a statement. "Solid job creation and low mortgage interest rates will sustain continued gains in the single-family housing market in the months ahead."
Economists surveyed by The Wall Street Journal had expected the housing-market index to climb to 59 this month.
Builder confidence is lower than it was from last summer and fall, when the index consistently hit readings above 60.
Monday's report showed that builders' expectations for sales in the next six months rose a point to 62. A Measure of buyer traffic climbed a point to 44, while views on current sales conditions fell two points to 63.
Regionally, sentiment was strongest in the West, where it stood at a reading of 67, matching the prior two months' levels. Builders lost confidence in the market in the Northeast, where the index tumbled to 41, and in the Midwest, where it fell to 56. It held steady at 59 in the South.
Home construction helped boost the economy in 2015, and construction has continued to pick up this year. Housing starts rose 15% in the first two months of this year compared to the same period in 2015.
But construction is still far below the levels of the 1990s and early 2000s, considered a "normal" period before last decade's housing bubble.
The housing market has been choppy this year after a robust 2015. Sales of previously owned homes -- roughly 90% of the market -- sank 7.1% in February from a month earlier, according to the National Association of Realtors. Sales were still up 2.2% from a year earlier. The trade group will report on Wednesday sales figures for March.
Sales of newly built homes rose 2% in February from January but were down 6.1% from the prior year, the Commerce Department said last month.
Write to Josh Mitchell at joshua.mitchell@wsj.com