Home Depot to Hire 80K for Spring Season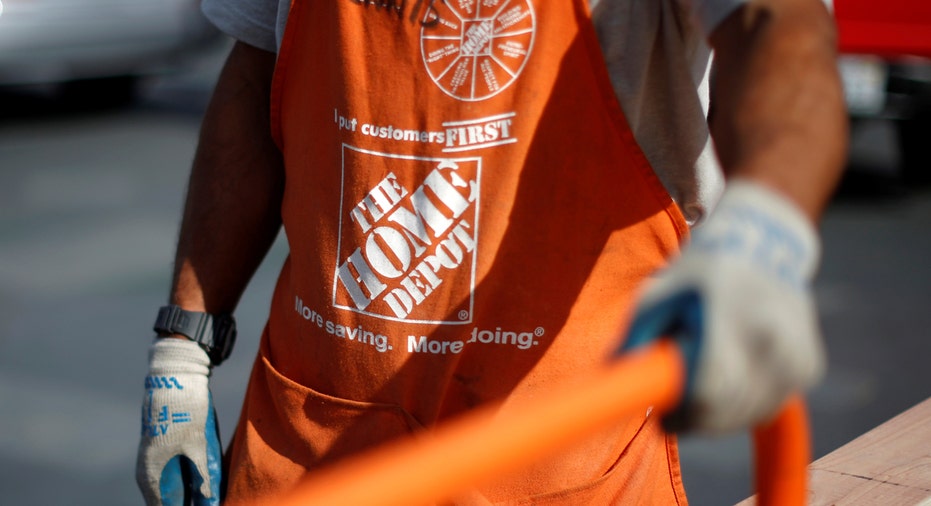 Home Depot (NYSE:HD) plans to hire 80,000 Americans, as the home-improvement retailer prepares for the busy spring season.
The Atlanta-based company said Thursday it is seeking seasonal workers for nearly 2,000 stores and 75 distribution centers. Positions are open in customer service, sales and Home Depot's Merchandising Execution Team, which is responsible for setting merchandising displays and ensuring products are customer-ready.
The world's largest home-improvement retailer has hired about 80,000 spring associates in each of the past four years.
Upgrades to Home Depot's careers website has cut down the amount of time it takes to apply for a job, according to the company. Applying for a job now takes roughly 15 minutes on any device.
"We want everyone to have an easy and convenient experience with The Home Depot, whether they're shopping with us or applying for a position," said Tim Crow, Home Depot's executive vice president of human resources.
Home Depot also noted that seasonal employees may transition to a permanent position with the company.
Lowe's (NYSE:LOW) expects to hire more than 45,000 seasonal employees this spring. The retailer hired roughly the same number of people a year ago.
The start of spring is a critical time for Home Depot and Lowe's, especially at a time when consumers are spending more on do-it-yourself projects.
Home Depot reported robust sales gains in 2016, and the retailer expects sales momentum to continue through the current year amid a strong U.S. housing market. Lowe's also booked higher earnings and revenue in the most recent quarter. The company forecasted 5% sales growth in 2017, better than Wall Street's expectations.