Home Depot Stock Split: Will 2017 Be the Year?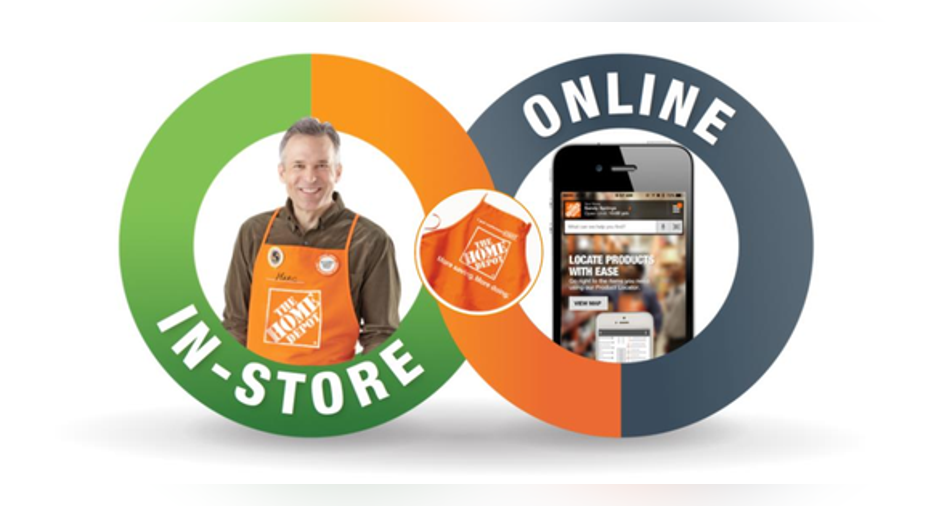 The housing market has risen and fallen in waves over the decades, but Dow component Home Depot (NYSE: HD) has navigated the ups and downs of the industry quite well with its home-improvement retail business. Longtime shareholders have enjoyed impressive returns over the history of the company, but one thing that Home Depot investors haven't gotten is a decision from the home-improvement giant to split its shares. Indeed, Home Depot hasn't done a stock split since 2000, and many believe it's well past time for the company to make such a move.
Below, we'll look more closely at Home Depot to see whether 2017 might finally be the year that investors get what they've wanted for so long.
Image source: Home Depot.
Home Depot stock splits in the past
Here are the dates and split ratios for the stock splits that Home Depot has done in the past:
| Date of Split | Split Ratio |
| --- | --- |
| Jan. 5, 1982 | 3 for 2 |
| April 12, 1982 | 5 for 4 |
| Nov. 29, 1982 | 2 for 1 |
| June 1, 1983 | 2 for 1 |
| Sept. 8, 1987 | 3 for 2 |
| June 14, 1989 | 3 for 2 |
| June 14, 1990 | 3 for 2 |
| June 5, 1991 | 3 for 2 |
| June 11, 1992 | 3 for 2 |
| March 24, 1993 | 4 for 3 |
| June 12, 1997 | 3 for 2 |
| June 11, 1998 | 2 for 1 |
| Dec. 2, 1999 | 3 for 2 |
Data source: Home Depot investor relations.
As you can see, Home Depot used to make stock splits extremely frequently. Indeed, it's the rare company that does three stock splits in a single year, but that's what Home Depot did early on its history as a publicly traded company in 1982.
One thing that you'll notice about Home Depot's split history is that the company has most frequently used split ratios of less than two-for-one. The downward impact of such splits on the stock's price is less than with higher split ratios, allowing Home Depot to get any positive psychological benefit from stock splits more frequently.
In addition, when you look at the share prices that have motivated splits in the past, they don't follow any hard-and-fast rule. In the early 1980s, Home Depot did splits even when the stock was trading in the teens. Later on, Home Depot seemed to target the $40 to $50 per share range as a time to stock splits. Still later, in the 1990s, the company waited until the stock climbed into the $60 to $70 per share area before making its moves.
Over time, that threshold continued to rise. By the time Home Depot did its most recent split in late 1999, the stock had hit triple digits briefly for the first time in its history. After that, the stock slumped, and it's only in the past couple of years that Home Depot has once again reached triple-digit levels.
How Home Depot feels about splits
Yet even with the long-term success of the stock, Home Depot has clearly changed its philosophy of frequent stock splits. In particular, it has chosen not to make any moves even in the face of substantial share-price appreciation.
Indeed, company management has said repeatedly that a stock split is unlikely. In 2015, CEO Craig Menear was asked for his thoughts about splitting the stock at the annual shareholders meeting. Menear said, "I wouldn't look for us to split the stock." Instead, he pointed to the more than $50 billion Home Depot had spent buying back shares, and he noted that the fact that investors no longer have to buy 100-share round lots make it less important for companies to take action to cut the stock. As the CEO put it, "We don't really see the economic value of splitting the stock because you'd also be splitting the dividend."
Why Home Depot probably won't split its shares in 2017
As a result, it's unrealistic to expect Home Depot to do a stock split anytime in the near future. Despite its long history of doing splits in the past, the change in corporate philosophy makes it highly unlikely that Home Depot will reverse course from its 17-year split drought. Long-term investors will simply have to be content with the 28% average annual returns they've reaped over the past five years as the sign of true success for their investment in Home Depot.
10 stocks we like better than Home Depot When investing geniuses David and Tom Gardner have a stock tip, it can pay to listen. After all, the newsletter they have run for over a decade, Motley Fool Stock Advisor, has tripled the market.*
David and Tom just revealed what they believe are the 10 best stocks for investors to buy right now... and Home Depot wasn't one of them! That's right -- they think these 10 stocks are even better buys.
Click here to learn about these picks!
*Stock Advisor returns as of January 4, 2017
Dan Caplinger has no position in any stocks mentioned. The Motley Fool recommends Home Depot. The Motley Fool has a disclosure policy.