Home Depot Hits Pay Dirt Amid Housing Comeback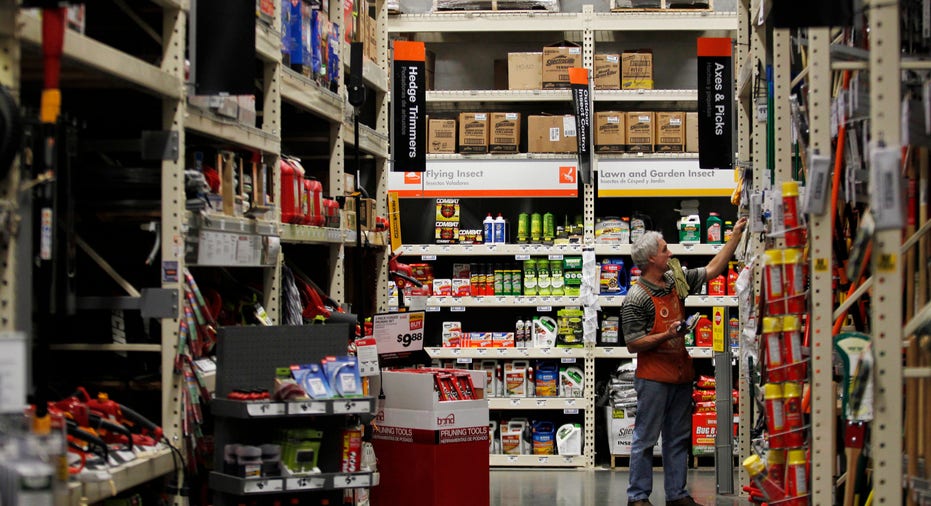 Home Depot (NYSE:HD) offered a rosier 2016 outlook after booking record quarterly sales and net earnings in the busy spring season, a reflection of strong tailwinds coming from the U.S. housing market.
The home-improvement retailer, which has 2,275 stores across all 50 states, said Tuesday its second-quarter profit jumped 9.4% to $2.44 billion on revenue of $26.47 billion, which was up 6.6% compared to the same period last year. The results matched Wall Street's estimates.
Home Depot lifted its guidance for full-year earnings by four cents to $6.31 a share. That would mark a 15.6% gain year-over-year. Internal projections for sales growth remained at 6.3%.
Both consumers and professional contractors contributed to broad demand during the quarter, according to Home Depot executives. Home Depot saw an 8.1% increase in the number of customers who spent over $900 at checkout, representing 20% of U.S. sales. Comparable store sales—a measure of sales at stores open at least a year—grew 4.7% in the quarter. The average customer ticket increased 2.4%, and sales per square foot were up 4.3%.
Chief Financial Officer Carol Tome said Home Depot's do-it-yourself business had a big quarter, noting an increase in the number of units per basket. The Pro business, which accounts for about 40% of Home Depot's total sales, did even better. Comparable sales for Pros grew faster than the retailer's overall same-store results. The Atlanta-based company made strides by capturing a larger share of the growing professional market, Tome added.
Tools, lumber, plumbing and indoor garden were among the categories that performed better than the company's average sales growth. Home Depot reported a double-digit increase in comparable sales in appliances.
Home Depot has benefited from an improved real-estate market and rising home values that are encouraging Americans to spend on renovations and DIY projects. The latest S&P Case-Shiller report showed a 5% annual increase in U.S. home prices through May. Meanwhile, existing home sales in June was the strongest rate since February 2007, according to the National Association of Realtors.
Chairman and CEO Craig Menear said Home Depot continues to see "positive signs in the housing data," a tailwind for the company's core business. He noted that nationwide inventory of single-family homes is currently at 4.6 months of supply, while the historical average is about 6 months. Meanwhile, home-value appreciation is expected to continue for the next couple of years at least.
"That certainly means there's opportunity going forward," Menear told analysts on Home Depot's earnings call. "This is a tailwind we see for the foreseeable future."
Lowe's (NYSE:LOW), Home Depot's largest rival, is scheduled to report quarterly earnings on Wednesday. Shares of Home Depot have advanced 4.2% since the start of 2016, outpaced by a 7.8% gain for Lowe's.