Home Depot Crushing Sears and Other Struggling Retailers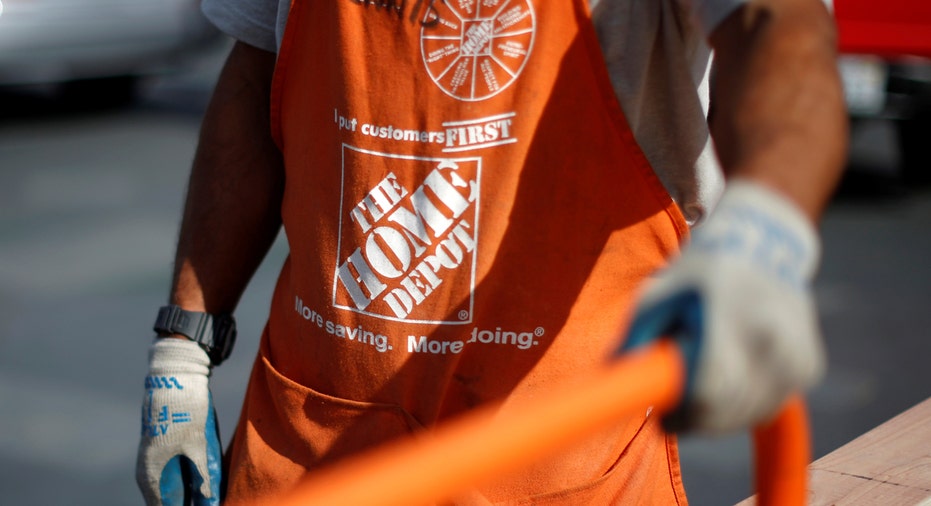 Home Depot (NYSE:HD), the world's largest  home improvement chain, continued to buck industry-wide headwinds that have plagued other retailers in recent months, posting better-than-expected quarterly results and a 5.5% jump in store sales.
A strong housing market has allowed Home Depot and competitor Loew's Home Improvement (NYSE:LOW) to thrive, due to an increase on spending for home goods and improvement projects. Meanwhile, prominent rival Sears (NASDAQ:SHLD) and other retailers like Macy's (NYSE:M) and J.C. Penney (NYSE:JCP) are struggling to adjust to a shifting marketplace. Revenue at traditional brick-and-mortar retailers has dropped amid a downshift in shopper turnout and spending as more consumers shop online.
Home Depot's first quarter sales rose 4.9% to $23.9 billion, beating analyst estimates. Net income rose $2.01 billion, or $1.67 per share. Company executives also raised full-year guidance amid the strong report.
"While U.S. GDP forecasts are mixed, housing continues to be a growing asset class and our sales thus far in May have been very good," Home Depot's Chief Financial Officer Carol Tomé said during a conference call with analysts.
U.S. consumer spending rose just 0.3% in the first three months of 2017, according to estimates by the Bureau of Economic Analysis. However, residential investment jumped 13.7% over the same period.
Spending on home improvement goods like building materials and gardening supplies rose 9.3% in April compared to one year earlier, according to statistics from the U.S. Commerce Department. That increase in spending coincides with an improving housing market and increased personal wages.
Craig Menear, Home Depot's chairman, CEO and president, touted the "robust" ecommerce sector as a crucial aspect of its strong results. Online sales grew 23% in the quarter, with 45% of online customers opting to pick up their purchases at brick-and-mortar locations.
Recent improvements to online customer service, such as an updated mobile app and redesigned website, helped to drive sales, executives said. The marriage of online and in-store shopping "creates growth opportunities for Home Depot," Menear added.
Shares of the Dow component rose more than 1% in mid-morning trading and have advanced 17% this year.