Home-Builder Sentiment Rose in June, NAHB Says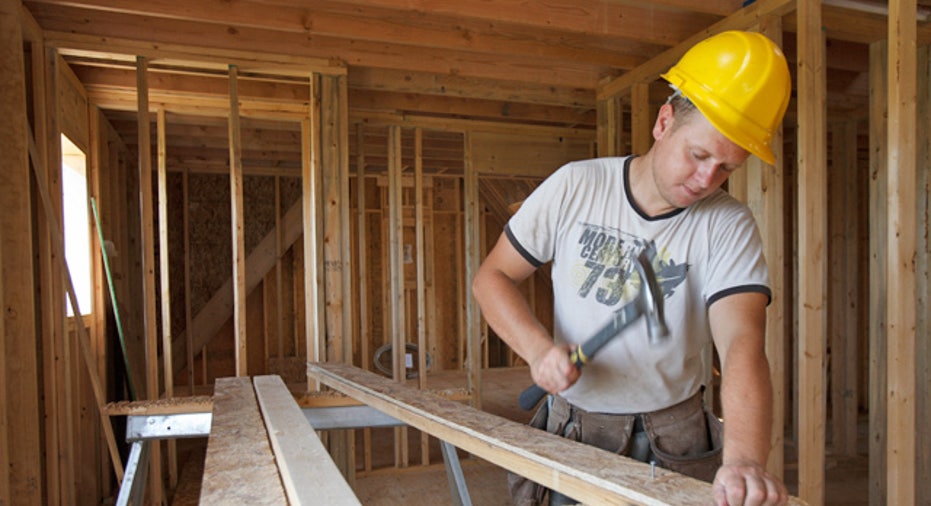 A gauge of home-builder sentiment rose in June, a sign of solid growth in the nation's housing market.
The National Association of Home Builders housing market index rose to a seasonally adjusted level of 60 in June, the trade group said Thursday, up from 58 in May and the highest reading since January. A reading over 50 means most builders generally see conditions in the single-family housing market as positive.
Economists surveyed by The Wall Street Journal expected a reading of 59 in June.
The index has been positive since mid-2014 and reached a postrecession high of 65 in October before declining through the winter and plateauing at 58 for the previous four months. Other measures of the housing market have been largely positive, if choppy, in 2016. Existing home sales rose in April for the second straight month, the National Association of Realtors said. A separate report from the Commerce Department showed purchases of new, single-family homes rising in April to their fastest annual pace since 2008.
Thursday's report signaled builders expect even better times ahead. The sales expectations component of the index climbed five points in June to 70, the highest level since October, indicating home builders are optimistic about the next six months.
Solid home sales and the uptick in the sales expectations index indicate "the housing market should continue to move forward in the second half of 2016," said Robert Dietz, NAHB's chief economist.
Historically low mortgage rates and steady job gains have helped underpin demand for housing. But May's employment report showed a measly 38,000 jobs added that month, prompting concern about a slowdown in the job market. Despite May's poor jobs numbers, the buyer traffic index rose to 47 in June, and the perceptions of current single-family home sales rose to 64.
Low mortgage rates look likely to hang around a little longer. Federal Reserve officials on Wednesday held short-term interest rates steady following a two-day policy meeting. That should help keep mortgage rates at historically low levels, aiding the housing market.
Fed Chairwoman Janet Yellen also declined to specify a timetable for further rate increases.
"We are quite uncertain about where rates are heading in the longer term," she said at a press conference following the meeting.
But other factors could curb the momentum in the housing market. An end-May survey by the NAHB showed 64% of builders reporting the supply of lots were "low" or "very low" in their markets. Research from real-estate brokerage firm CBRE Inc. showed persistent worker shortages are driving up labor costs for builders, and skilled workers are increasingly scarce.
NAHB Chairman Ed Brady said builders continued to report "ongoing concerns regarding the shortage of buildable lots and labor."
Three regions posted gains, with only the Midwest dropping, by four points to 56. The Northeast and West each gained three points to 39 and 70, respectively, and the South region rose four points to 64.
More housing data is due out in the next few days, including the Commerce Department's report on housing starts on Friday and the National Association of Realtors' report on existing home sales next Wednesday.
Write to Anna Louie Sussman at anna.sussman@wsj.com