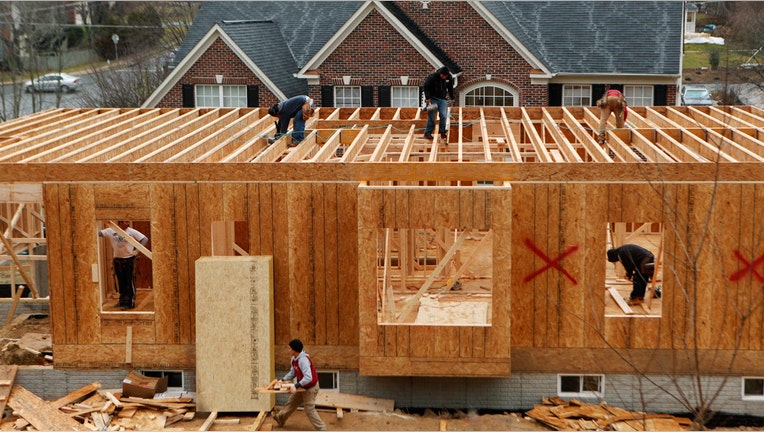 U.S. builders say they are upbeat about the market for single-family homes, reflecting steady sales and a stable economy.
The National Association of Home Builders, a trade group, said Wednesday its housing-market index stood at 63 in November, unchanged from the prior month. A number over 50 indicates more builders view conditions as good than poor.
The reading matched the expectation of economists surveyed by The Wall Street Journal and is only slightly below the decade-high of 65 reached in September.
Economists track sentiment among home builders to gauge whether a pickup in construction is imminent. Builders are more likely to begin projects—and in turn create jobs and kick-start economic growth—if they have an optimistic outlook.
"Ongoing job creation, rising incomes and attractive mortgage rates are supporting demand in the single-family housing sector," Robert Dietz, the home builder trade group's chief economist, said in a statement. "This will help keep housing on a steady, upward glide path in the months ahead."
Wednesday's report showed a measure of builders' views about the present market held steady at 69 in November. An index of their outlook for the market over the next six months fell two points to 69. A third component measuring traffic of prospective buyers climbed a point to 47.
While home construction has been rising for years, it remains soft historically. Builders have pointed to a shortage of available land in high-demand areas as one factor restraining construction. Weak residential investment has weighed on the U.S. economy in the last two quarters.
That may change. Permits for new construction and starts on single-family homes rose solidly in September, the Commerce Department said in a report last month. Housing starts figures for October will be released Thursday.
Meanwhile, rising home sales coupled with declining inventory are boosting prices, creating a divide in the market. While many middle- and upper-income buyers are still in a position to buy, lower-income and potential first-time buyers are being pinched.
Sales of newly built single-family homes, which account for only about 10% of the housing market, rose in September after falling in August, the Commerce Department said in an earlier report. Sales of previously owned homes, which account for the bulk of the market, rose in September, according to the National Association of Realtors. Realtors fear high prices are stymieing home buying, and are looking to builders to refresh the nation's supply of available housing stock.