Holiday Rush: FedEx, UPS Say Deliveries Running on Schedule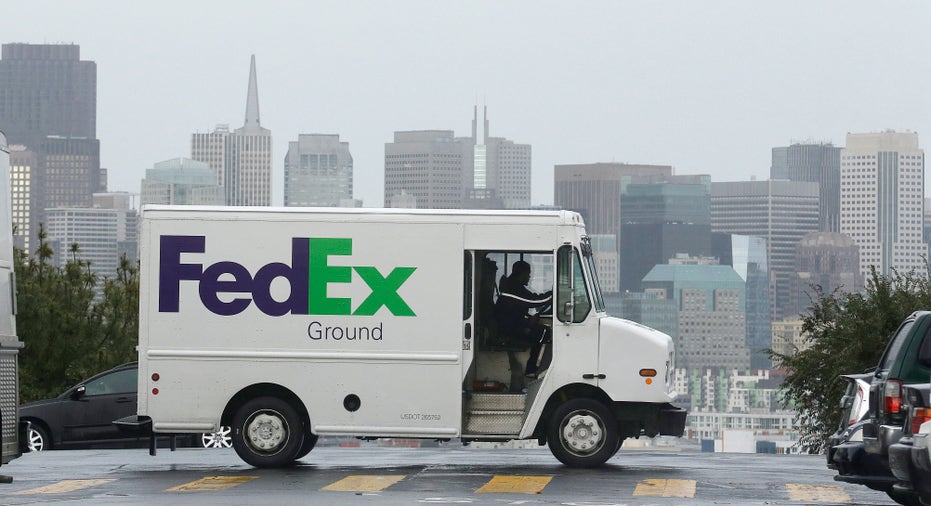 Updated 2:14 p.m. ET
FedEx (NYSE:FDX) and UPS (NYSE:UPS) say packages during a record-setting holiday season are shipping without a hitch.
"This will be a record peak for FedEx, and to date, with the exception of several local weather issues, our service levels have been outstanding," FedEx CEO Fred Smith said during the company's second-quarter earnings call Tuesday.
FedEx has said the last four Mondays before Christmas would likely be among the busiest days in the company's history, thanks to the continued growth in online shopping.
"As e-commerce grows, so does the challenge of peak [season], with multiple days of volume levels approaching or surpassing double our average daily volume," said Mike Glenn, FedEx's executive vice president of market development and corporate communications. "While a few customers this year have experienced demand below their forecast, the majority of our large retail and e-tail customers are meeting expectations."
UPS said Wednesday the holiday season is going according to plan. The company will deliver an estimated 30 million packages per day during the week of Dec. 19, nearly double its normal daily volume.
"Our goal at UPS is for every package to be delivered on time, and the vast majority of customers are receiving on-time service," a UPS spokesperson told FOXBusiness.com, adding that "few businesses meet the challenge of doubling their daily volume for a six-week period each year."
Ticker
Security
Last
Change
Change %
FDX
FEDEX CORP.
240.84
+5.54
+2.35%
UPS
UNITED PARCEL SERVICE, INC.
200.73
+0.83
+0.42%
The holiday shopping season has created new challenges for shipping companies. Both FedEx and UPS opened new sorting facilities to keep up with demand. FedEx says it has added four major hubs and 19 automated stations since peak season last year. FedEx and UPS have also increased staffing and deployed software for making routes more efficient, hoping to avoid the delays that prevented packages across the country from arriving by Christmas in 2013.
FedEx projected a 10% increase this year in the number of packages it handles between Thanksgiving and New Year's Eve. UPS expects 14% growth versus the 2015 holiday period. Combined, they are on pace to deliver more than 1 billion holiday packages this year.
Smith noted that since Christmas falls on a Sunday this year, FedEx will see "disproportionately higher demand" in the days leading up to Dec. 25.
As of early last week, the parcel carriers were delivering fewer packages on time. UPS ground's on-time rate was 96.3%, while FedEx's ground service hit 96.9%, according to ShipMatrix data cited by the Wall Street Journal. The companies typically average between 98% and 99%. The report also said FedEx and UPS suspended delivery guarantees and refund offers for certain weeks in anticipation of heavy demand.
Still, holiday delivery rates were trending higher compared to the same time last year, when 95% of UPS and FedEx packages arrived at their destination on schedule.
Shares of Memphis-based FedEx dropped 2.8% to $193.13 on Wednesday afternoon after the company reported a smaller quarterly profit than expected, as costs related to FedEx's network expansion weighed on margins.
FedEx booked second-quarter earnings of $700 million, or $2.59 per share, up from $691 million, or $2.44 per share, in the same period a year ago. Earnings came in at $2.80 a share excluding one-time costs, missing Wall Street's estimate of $2.90.
However, e-commerce deliveries helped revenue jump 19% to $14.9 billion.
The second quarter ended Nov. 20, before the start of peak season.