History Shows Market Correction May Not Be in the Cards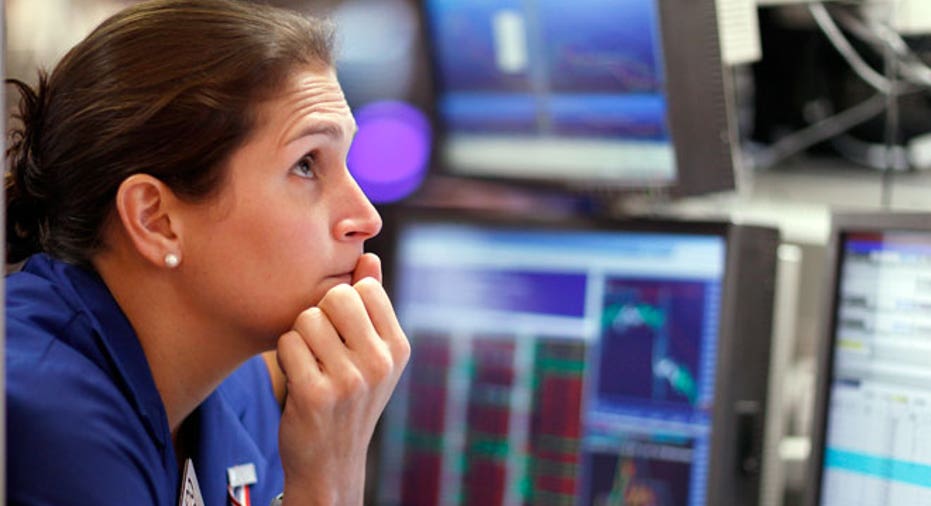 This week the S&P 500 has a chance to put the finishing touches on its strongest back-to-back quarterly performance since 2009.
The hot start to 2012, coupled with the bullish end of last year, has many believing the markets could be poised for a breather, if not an outright correction. They showed signs of tiring last week, suffering their worst week of the year.
Yet history reveals that a rally of 10% or more in both the fourth quarter and first quarter, which the S&P 500 is on track for, tends to lead to a solid advance for the next few quarters.
According to S&P Capital IQ research, in the 10 years that the S&P 500 jumped 5% in the first quarter and in the fourth quarter of the prior year, the benchmark index closed higher for the full year nine times, by an impressive clip of 22%. Further, S&P says that in eight of these 10 years the markets hit their yearly trough in January, meaning they never suffered much of a pullback.
Bullish Stretch on Wall Street
This is good news for those heavily invested in the equity markets, but troubling research for those hoping a correction will come and present a buying opportunity.
"Sure, we could have a 5% digestion at any point. But I think a lot of people are on the sidelines waiting for something much deeper," said Sam Stovall, chief investment strategist at S&P Capital IQ. "Now they're probably pulling their hair out saying, 'Oh my gosh, I waited for so long maybe I should throw in the towel.'"
Fueled by signs the economic recovery is real, and the easing of the eurozone debt crisis, the S&P 500 has rallied just over 12% so far this year, including a 1.2% leap on Monday. That rally comes on the heels of an 11.2% jump in the fourth quarter, the index's strongest quarterly return since the third quarter of 2009.
Luke Aucoin is a believer in the rally. The chief operating officer and portfolio manager at Vista Research and Management said his firm is "all in," investing 98% of its funds, with just a small percentage in cash.
"We're as invested as we can be at this point," he said.
Shaky Convictions 
However, Aucoin understands why many others aren't convinced of the rally's staying power.
"It seems that the last two or three years we've had a great first quarter…and by late spring or early summer the wheels have fallen off," said Aucoin.
Last year the S&P 500 closed flat and at one point plunged as much as 19.4% from previous highs, squandering its promising start.
According to S&P, 2011 marked the only time that a 5% jump in the first quarter and the prior fourth quarter didn't translate to a full-year gain.
New Bull Market?
"There's nothing that says that it won't happen again," said Stovall. "However, the work that      I've done says that because we fell so far in 2011 -- we suffered through a severe correction -- the market is now acting like it's in the first year of a brand new bull market."
Stovall adds: "In a bull market, stocks beat bonds, small caps beat large caps and more times than not, we'll have pullbacks, but not corrections."
Aucoin believes fear of a repeat of last year helps explain why the current rally has been accompanied by surprisingly low trading volume, a potential signal there is a lack of conviction behind the move.
According to data compiled by FOX Business, the average New York Stock Exchange composite trading volume since the October 3 lows totaled 4.04 billion, down 8.9% from the same period the year before and off 6.9% from the prior five-month span.
"I think you have a lot of people, both professional and retail, who are waiting for a pullback. They're saying, 'I keep hearing there's going to be a pullback. I'm getting really nervous,'" said Aucoin.
Potential Market Threats
But that doesn't mean a pullback has to manifest itself. Aucoin pointed to 2003, when investors kept waiting for "the shoe to drop and it never came," resulting in a 26.4% surge on the S&P 500 that year.
While the U.S. economy is surprising many to the upside, there are still a slew of potential obstacles that could cause the markets to stumble later this year.
The biggest threats to Wall Street appear to live overseas.
Aucoin said he's most concerned about Europe's sovereign debt crisis once again spiraling out of control.
"You have to watch the sovereigns. If Spain becomes the next Greece and their cost of capital goes north of 10%, that will stop everything in its tracks," said Aucoin.
Investors also have to watch out for evidence China's economic slowdown is going to be more painful than forecasted and, of course, keep an eye on the Middle East, where an incident with Iran could cause crude oil to skyrocket overnight.