Hillshire Scores $6.6B Deal for Pinnacle Foods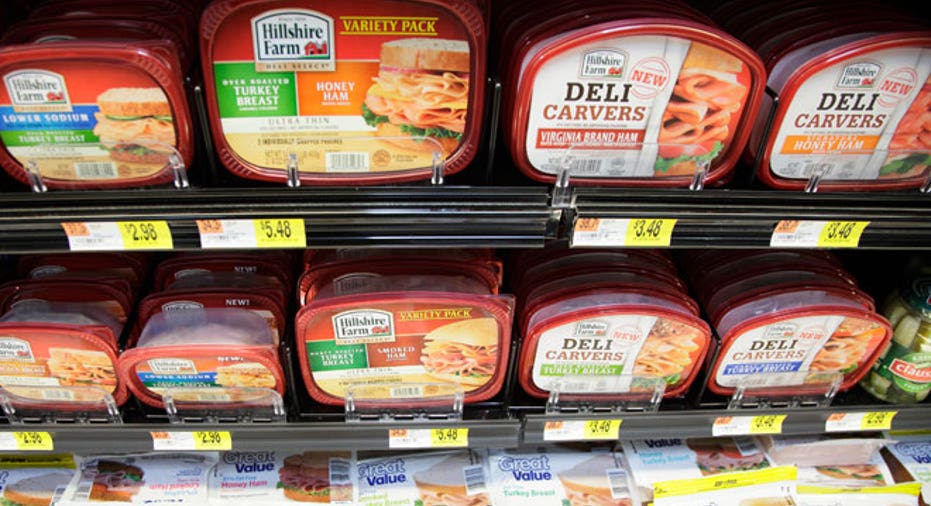 Hillshire Brands (NYSE:HSH) scored a $6.6 billion deal to buy Pinnacle Foods (NYSE:PF), as the maker of packaged meats looks to broaden its grocery portfolio.
Hillshire said Monday the combined company will continue to use the name Hillshire Brands and be based in Chicago, Hillshire's current home. Chief executive Sean Connolly will remain in his current role.
Shareholders of Parsippany, N.J.-based Pinnacle will receive $18 in cash and 0.5 shares for each Pinnacle share. The $36.48-a-share deal, which is expected to close by September, reflects a 20% premium over Friday's close.
Excluding Pinnacle's outstanding net debt, the transaction is valued at around $4.3 billion.
Pinnacle jumped 15.4% to $35.15 shortly after the opening bell. As of Friday, the stock was already up 10.9% since the start of 2014. Hillshire shares fell 4.1% to $35.44.
The acquisition adds a wider array of products to Hillshire's lineup, which includes Ball Park hot dogs and Jimmy Dean sausage. Pinnacle makes Vlasic pickles, Wish-Bone salad dressing and Log Cabin syrup, among other brands.
Last month, Hillshire agreed to pay $165 million for Van's Natural Foods, acquiring breakfast items like waffles and pancakes.
The company also owns Sara Lee bakery products. Hillshire changed its name from Sara Lee after spinning off its coffee business in 2012.
Connolly said the new Hillshire will have a strengthened position in frozen foods. The combination presents new opportunities in refrigerated products for Pinnacle and in the center of grocery stores for Hillshire, he added.
"We believe our increased scale combined with a more diversified portfolio will deliver strong, consistent cash flows," Connolly said in a statement.
Hillshire expects the deal will immediately add to earnings, and by the end of the third year after completion, the company sees $140 million in annual cost synergies.
Affiliates of Blackstone (NYSE:BX), which bought Pinnacle in 2007 and still holds roughly 51% of the company's common stock, have agreed to vote in favor of the transaction.
Hillshire noted its current annual dividend of 70 cents will remain in place. However, the company said it would suspend its share buyback program.