Highlights and Takeaways From General Motors' Strong First Quarter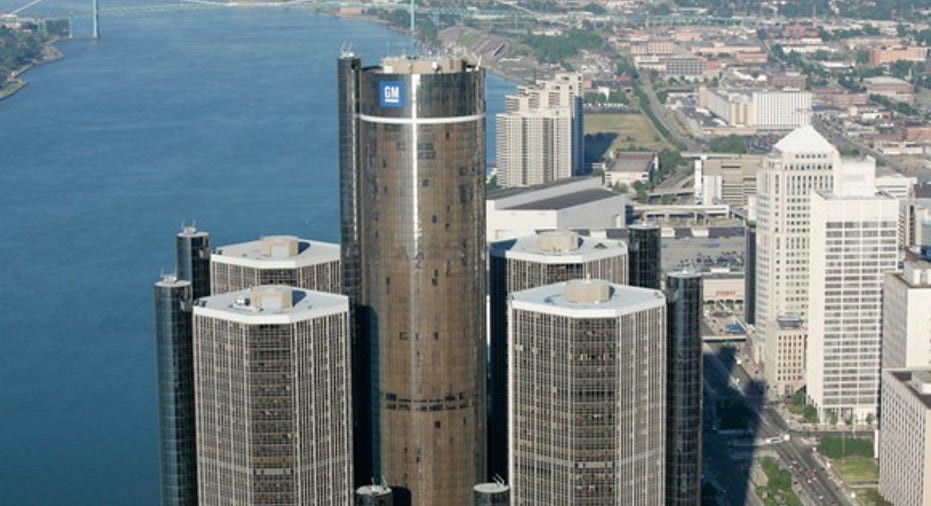 Don't tell General Motors (NYSE: GM) that sales are plateauing and this is as good as it gets, because its first quarter just annihilated Wall Street expectations. With consumers increasingly opting for larger and much more profitable SUVs and trucks instead of passenger cars, the stage was set for a boom in profits. But is there more at play here? Let's take a look at some highlights from GM's strong first quarter and discuss a couple of takeaways from its massive earnings beat.
By the numbers
Starting from the top: General Motors' revenue jumped 10.6% during the first quarter compared to the prior year, to $41.2 billion, which was higher than analysts' estimates of $40.75 billion. If you're keeping track, that revenue result was a first-quarter record. Sales of larger vehicles helped push GM's top line higher but also helped fatten the automaker's bottom line.
Image source: General Motors.
GM's EBIT-adjusted profits checked in at $3.4 billion, a nearly 28% gain over last year's first-quarter result. Adjusted earnings per share checked in at an equally healthy $1.70 per share, which was nearly 35% higher compared to the prior year and much higher than analysts' estimates, per Thomson Reuters, of $1.48 per share. Part of that surge was due to GM's increasing EBIT-adjusted margin, which was up 110 basis points compared to the prior year. Those results are also first-quarter records for both EBIT-adjusted profits and margins.
"Our first-quarter results reflect our resolve to grow profitably and demonstrate the strong earnings power of this company. More importantly, we advanced our strategic plan to transform GM for the long term and unlock more value for our shareholders," said General Motors Chairman and CEO Mary Barrain a press release.
Highlights and takeaways
As one would expect with such a large earnings beat and bottom-line surge, GM's margins in North America were eye-popping for the automotive industry. Detroit's largest automaker's margins checked in at 11.7% during the first quarter, which was ahead of Fiat Chrysler Automobile's7.25% and Ford Motor Company's8.3%. While we're comparing Detroit automakers, GM's total revenue of $41.2 billion also topped FCA's and Ford's respective $30.2 billion and $39.1 billion.
GM also continued to make progress developing its financial division, which, if managed properly, could be a significant competitive advantage. GM Financial (GMF) increased its net revenue to $2.9 billion during the first quarter, up from the prior year's $2.1 billion. GMF as a percentage of GM's retail sales increased to 48% in the first quarter, up significantly from last year's 39%. Investors need to understand that GM does have a chunk of subprime loans, which was AmeriCredit's core competency when the automaker acquired the company during its reboot of its finance arm. It would be wise to watch charge-offs and delinquencies, which are both currently stable, as the automaker continues to expand GMF.
One interesting takeaway is the difference between General Motors' North Americacosts and Ford's. A day prior, during Ford's conference call, it noted that it had significant headwinds from rising costs, including steel, and warranties from two recalls. Those two costs played a huge role in Ford's year-over-year decline in earnings, but General Motors didn't have the same issue. Instead of taking losses, GM actually had favorable costs thanks to decreased carryover material and freight costs that totaled roughly $200 million; it also recorded decreased restructuring charges of about $200 million.
This was definitely a strong quarter for General Motors, and management appears confident that the rest of 2017 will follow a similar trend as its portfolio continues to become newer and fresher on the backs of multiple launches of crossover vehicles. GM is hitting its stride as auto sales in the U.S. peak, and it's on pace for another record year.
10 stocks we like better than General MotorsWhen investing geniuses David and Tom Gardner have a stock tip, it can pay to listen. After all, the newsletter they have run for over a decade, Motley Fool Stock Advisor, has tripled the market.*
David and Tom just revealed what they believe are the 10 best stocks for investors to buy right now...and General Motors wasn't one of them! That's right -- they think these 10 stocks are even better buys.
Click here to learn about these picks!
*Stock Advisor returns as of April 3, 2017.
Daniel Miller owns shares of Ford and General Motors. The Motley Fool owns shares of and recommends Ford. The Motley Fool has a disclosure policy.