High-Quality Companies Will Win in the Airline Industry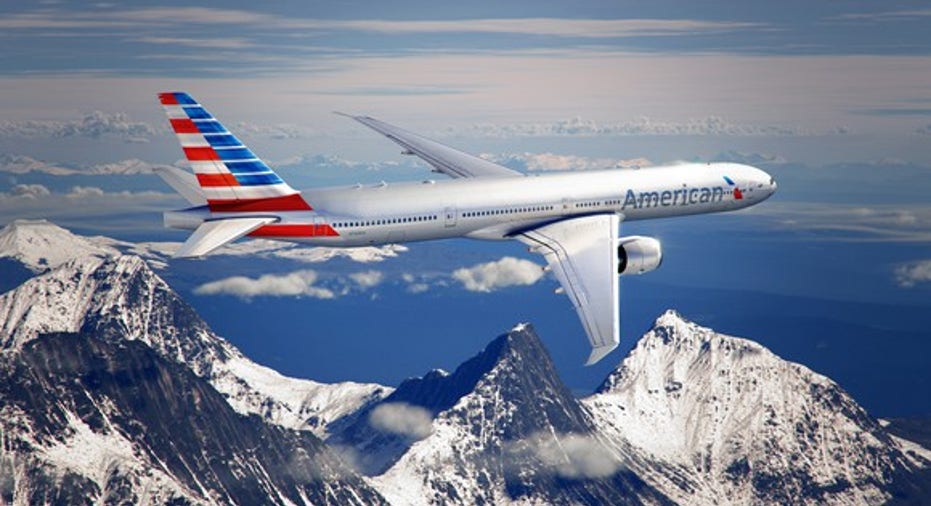 Airline stocks have seen renewed investor interest recently. First, numerous airlines have cut their capacity plans in order to support a return to unit revenue growth. Second, some investors expect President-elect Donald Trump to implement policies that will drive faster economic growth. Third, the revelation that Warren Buffett's Berkshire Hathaway had invested in the four largest U.S. airlines generated a lot of favorable press coverage.
Image source: American Airlines.
However, airline stocks aren't all created equal. With rising fuel and labor costs and declining fares starting to put pressure on profitability across the industry, it's important to invest in the right airlines.
Lumbering giants like American Airlines (NASDAQ: AAL) and United Continental (NYSE: UAL) are already facing sharp profitability declines. What's more, they have little or no growth potential. Faster-growing, more profitable airlines like Spirit Airlines (NASDAQ: SAVE) and JetBlue Airways (NASDAQ: JBLU) are much more attractive targets for investors.
Profit margins are falling
During 2015, U.S. airlines benefited from massive year-over-year fuel cost savings. As a result, they were able to boost their profit margins despite steep unit-revenue declines.
However, airlines' fuel savings have dried up. Furthermore, many carriers' non-fuel unit costs are rising, as labor unions have won big wage increases thanks to the industry's record profits. Meanwhile, unit revenue has continued falling. As a result, profit margins are now declining at most airlines.
For some carriers, the damage is relatively manageable. For example, Wall Street analysts currently expect JetBlue's fourth-quarter pre-tax margin to decline to about 15% from 19% a year ago.
JetBlue has maintained its strong margins despite recent profit headwinds. Image source: JetBlue Airways.
Spirit Airlines expects a bigger margin decline in Q4: Its guidance implies a pre-tax margin of about 13%, down from 22.4% in Q4 2015. However, part of that decline is being driven by the timing of maintenance events during the year. In any case, a 13% pre-tax margin is still very respectable, especially for the seasonally weaker fourth quarter.
By contrast, American Airlines and United Continental both expect to generate pre-tax margins of 5% to 7% in Q4. That would be down from 13.4% and 10.4%, respectively, in Q4 2015.
It's going to get worse before it gets better
Airlines are finally showing tangible progress toward returning to unit revenue growth. However, with labor costs and fuel costs both on the rise, that won't be enough to stabilize profit margins.
Legacy carriers like American Airlines and United Continental are likely to face mid-single-digit unit cost growth during 2017. Without comparable increases in unit revenue, their margins will contract further. Indeed, analysts expect earnings per share to plunge by 20% or more at both companies next year.
Analysts expect a big earnings decline at United Continental in 2017. Image source: The Motley Fool.
Spirit and JetBlue have some big advantages
Spirit Airlines and JetBlue Airways will also face rising labor costs (especially for pilots) and rising fuel prices in the coming years. However, they have some key advantages for offsetting this pressure.
Most notably, both companies are growing steadily. This growth helps push down their unit costs, as new planes require less maintenance, new employees earn lower wages than their experienced counterparts, and fixed costs can be spread over more passengers.
Additionally, Spirit and JetBlue are starting with higher profit margins. American Airlines' year-to-date results and Q4 outlook imply that its full-year adjusted pre-tax margin will be around 12%. United Continental expects to record a full-year pre-tax margin of 11.2% to 11.6%. By contrast, JetBlue and Spirit are on pace to achieve full-year pre-tax margins of nearly 18% and 19%, respectively. That gives them a lot more room to absorb any margin pressure.
It's a clear choice
JetBlue and Spirit are higher-quality companies than American and United. Most importantly, they have higher and less volatile profit margins. Furthermore, they have large untapped expansion potential and could both grow to be multiples of their current sizes over the next 10 to 15 years.
Spirit Airlines has tons of room left for growth. Image source: Spirit Airlines.
For a big enough discount, shares of American Airlines and United Continental might still look attractive compared to Spirit and JetBlue. A few years ago, legacy carrier stocks did trade at steep discounts relative to smaller, nimbler rivals.
By contrast, American, United, and JetBlue all trade for about 10 to 11 times forward earnings today. Spirit is only slightly more expensive at 14 times forward earnings. In this context, Spirit Airlines and JetBlue Airways look far more attractive for investors than their legacy-carrier rivals. Accordingly, over the past month and a half, I've sold my shares in American Airlines and United Continental.
10 stocks we like better than Spirit Airlines When investing geniuses David and Tom Gardner have a stock tip, it can pay to listen. After all, the newsletter they have run for over a decade, Motley Fool Stock Advisor, has tripled the market.*
David and Tom just revealed what they believe are the 10 best stocks for investors to buy right now... and Spirit Airlines wasn't one of them! That's right -- they think these 10 stocks are even better buys.
Click here to learn about these picks!
*Stock Advisor returns as of November 7, 2016
Adam Levine-Weinberg owns shares of JetBlue Airways and Spirit Airlines and is long January 2017 $17 calls on JetBlue Airways and long December 2016 $30 calls on Spirit Airlines.The Motley Fool owns shares of and recommends Berkshire Hathaway (B shares). The Motley Fool recommends JetBlue Airways and Spirit Airlines.
Try any of our Foolish newsletter services free for 30 days. We Fools may not all hold the same opinions, but we all believe that considering a diverse range of insights makes us better investors. The Motley Fool has a disclosure policy.