Hewlett Packard Enterprise Co Launches an Internet of Things Platform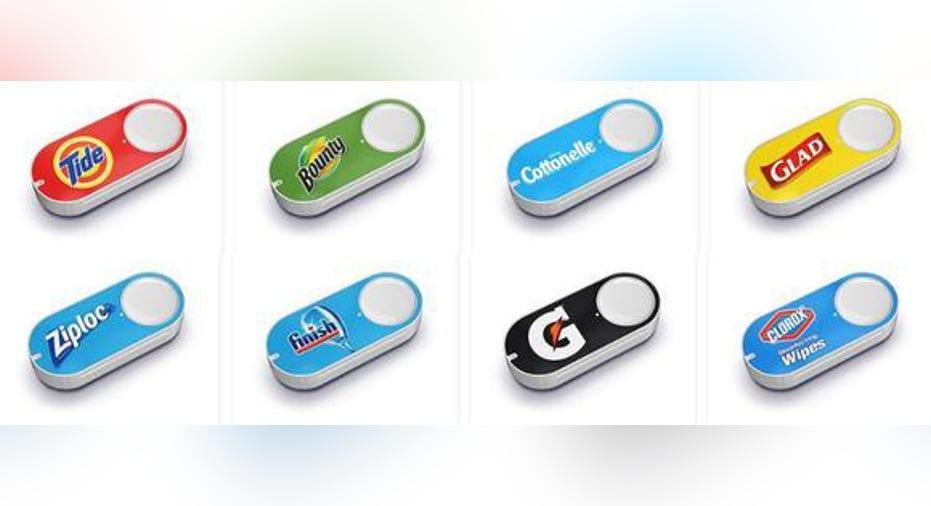 Hewlett-Packard Enterprise recently launched itsInternet of Things (IoT) platform for managing a wide array of connected devices. HPE states that the "universal" platform will convert data in various formats to more consistent ones for storage and analysis. The software is designed to run across multiple platforms, including on-site servers and public cloud services from Amazon and Microsoft .
Image source: Hewlett-Packard Enterprise
Of course, the idea of launching unified "IoT platforms" is far from new. Amazon, Microsoft, Cisco , and many other tech giants previously launched comparable solutions with similar goals. Will HPE's IoT platform stand out against these rivals, or will it further divide the growing but crowded market?
Why HPE needs IoT
Cisco predicts that the number of connected devices will double from 25 billion in 2015 to 50 billion in 2020 and that the global IoT market will be worth $14.4 trillion by 2022. This makes it an incredibly lucrative "next frontier" for aging tech companies dealing with sluggish enterprise demand.
Enterprise group (hardware and related services) revenue at HPE rose just 1% year-over-year to $7.1 billion last quarter. Most of that growth came from its acquisition of Aruba Networks, which boosted its networking revenue by 54% annually and offset declining sales of servers, storage devices, and tech services. Launching an IoT platform complements the growth of its networking business by streamlining the connections between its networking hardware and servers. Data collection and analytics can also strengthen its enterprise services division, where sales slid 6% year-over-year to $4.7 billion last quarter.
Focusing its efforts on IoT can also help HPE secure a foothold in the public cloud market, which it notably exited lastOctober due to fierce competition from Amazon, Microsoft, and other market leaders. HPE listed automakers, telcos, and energy companies as potential customers for its IoT platform, and is currently bidding for business from an unnamed car company.
Too little, too late?
While HPE's reasons for launching an IoT platform are sound, the company is arguably arriving a bit late in a crowded market of similar platforms. Cisco recently acquired Jasper Technologies, which also offers a unified IoT platform. By bundling its IoT solutions with its market-leading networking hardware, Cisco can quickly expand its in-house platform and marginalize the competition. Cisco notably used a similar bundling strategy to marginalize Aruba before it was acquired by Hewlett-Packard Enterprise.
Microsoft is leveraging its control of Windows to expand the presence of the Azure IoT Suite, which is tightly integrated into its Azure cloud platform. Meanwhile, Amazon is expanding its massive cloud platform AWS (Amazon Web Services) into the IoT market with Kindles, Fire TVs, Echo speakers, Dash buttons, and DRS-enabled smart appliances.
Amazon's Dash Buttons. Image source: Amazon
HPE lacks Cisco's networking muscle or Microsoft and Amazon's cloud strength. Theonly major advantage it has is its market-leading position in the data center market. However, HPE doesn't seem interested in competing against Microsoft and Amazon. By making its IoT platform compatible with Azure and AWS, HPE is encouraging compatibility between different standards, which might make its enterprise hardware and software more appealing.
Competition creates fragmentation
In a previous article, I discussed the problem of competition leading to fragmentation between communications standards. In the chip-making market, the Intel-led OIC (Open Interconnect Consortium) is challenging Qualcomm's AllSeen Alliance to launch "universal" communication standards between IoT devices. The irony is that neither standard is compatible with the other.
On the software side, companies like Apple, Alphabet, Samsung, and Amazon are all launching competing physical and digital hubs for smart home ecosystems. As for enterprise IoT analytics solutions, companies have to choose between AWS, Azure, Cisco's built-in analytics software, or other alternatives. All of this competition fragments the market and makes it tough for IoT devices and services to achieve mass adoption.
Why HPE has the right idea
Hewlett-Packard Enterprise isn't really trying to capture mindshare in the IoT market with its new universal platform. Instead, it could capitalize on the fragmentation of the IoT market by converting the various forms of data into a standardized version for easier analysis. That move could strengthen the bonds between its data center, networking, and software segments, enabling its entire business to tap into the growth of the IoT market.
The article Hewlett Packard Enterprise Co Launches an Internet of Things Platform originally appeared on Fool.com.
Suzanne Frey, an executive at Alphabet, is a member of The Motley Fools board of directors. Leo Sun owns shares of Amazon.com and Qualcomm. The Motley Fool owns shares of and recommends Alphabet (A shares), Alphabet (C shares), Amazon.com, Apple, and Qualcomm. The Motley Fool owns shares of Microsoft and has the following options: long January 2018 $90 calls on Apple and short January 2018 $95 calls on Apple. The Motley Fool recommends Cisco Systems and Intel. Try any of our Foolish newsletter services free for 30 days. We Fools may not all hold the same opinions, but we all believe that considering a diverse range of insights makes us better investors. The Motley Fool has a disclosure policy.
Copyright 1995 - 2016 The Motley Fool, LLC. All rights reserved. The Motley Fool has a disclosure policy.