Here's Why Wall Street Is Buzzing About Inovio Pharmaceuticals Once Again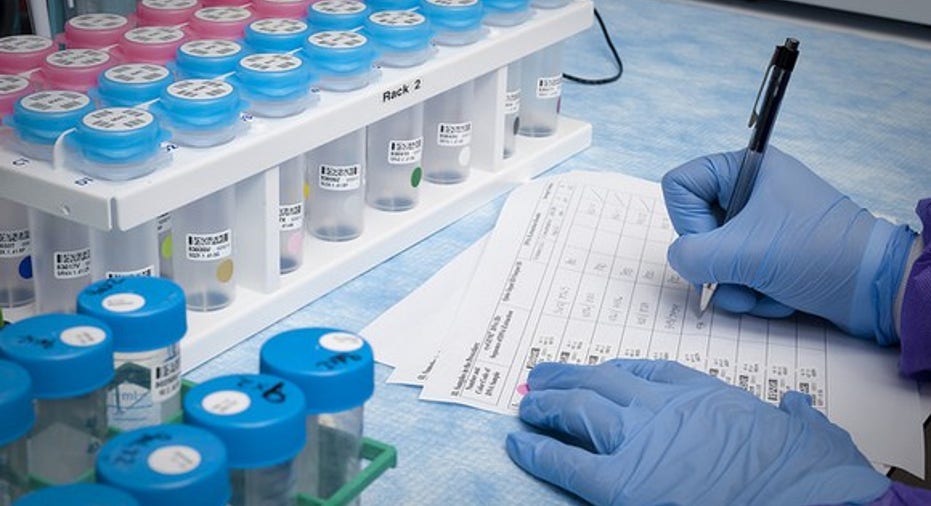 Image source: Centers for Disease Control and Prevention.
What: Shares of Inovio Pharmaceuticals , a clinical-stage biotech company focused on developing DNA-based vaccines to treat cancer and other infectious diseases, surged as much as 12% during Tuesday's trading session before finishing higher by 11.1%. Look no further than the hype surrounding the Zika virus, the virus being spread by mosquitos throughout South and Central America, as the root cause for Inovio's gains.
So what: According to newly published research in the journal Nature from Beth Israel Deaconess Medical Center, Walter Reed Army Institute of Research, and Harvard University, two experimental vaccines designed to fight the Zika virus were 100% effective in protecting against the Zika virus strain in mice. One vaccine was a purified inactivated virus, but the other was a DNA-based vaccine.
This second portion is particularly notable, since Inovio and GeneOne Life Science are developing a DNA-based Zika vaccine based on a strain of genetically engineered cells derived from the Brazilian Zika strain. As a refresher, Inovio received clearance earlier this month to move forward on early stage clinical testing in humans, and H.C. Wainwright earlier today reaffirmed in a note that clinical testing is expected to begin soon.
No vaccine currently exists to treat the Zika virus, and more than 1 million cases alone have been reported in Brazil. While the effects of the Zika virus can seem like a really bad case of the flu, causing fever and joint pain, the disease has also been linked with a rise of microcephaly in newborns and Guilain-Barre syndrome in adults.
Image source: NIH Image Gallery via Flickr.
Now what: Inovio has been one of the few biotechnology bright spots in 2016, with its shares up 37% year to date. However, I would caution investors not to get too caught up in Zika hysteria. While I could be all wet, and a Zika virus vaccine could prove quite profitable for Inovio and GeneOne, more often than not pandemic potential diseases are quashed by the cooperation of global medical agencies. Also, Inovio's vaccine would require large and regular purchases from government agencies in order to be profitable, which may be far from a guarantee. I'd suggest that Inovio's year-to-date gains are already more than reflective of what a Zika vaccine could do for Inovio's top and bottom line.
Instead, I'd encourage investors to really pay close attention to Inovio's developing line of cancer immunotherapies. Inovio's most advanced immunotherapy is VGX-3100, a potential treatment for cervical dysplasia that delivered a statistically significant improvement over the placebo in terms of disease regression and human papillomavirus types 16 and 18 clearance in midstage studies. Because Inovio's development platform is DNA-based, success for VGX-3100 could spell promise for the remainder of its immunotherapy pipeline.
The article Here's Why Wall Street Is Buzzing About Inovio Pharmaceuticals Once Again originally appeared on Fool.com.
Sean Williamshas no material interest in any companies mentioned in this article. You can follow him on CAPS under the screen nameTMFUltraLong, and check him out on Twitter, where he goes by the handle@TMFUltraLong.The Motley Fool has no position in any of the stocks mentioned. Try any of our Foolish newsletter servicesfree for 30 days. We Fools may not all hold the same opinions, but we all believe thatconsidering a diverse range of insightsmakes us better investors. The Motley Fool has adisclosure policy.
Copyright 1995 - 2016 The Motley Fool, LLC. All rights reserved. The Motley Fool has a disclosure policy.