Here's Why Trevena Stock Dropped 18% Today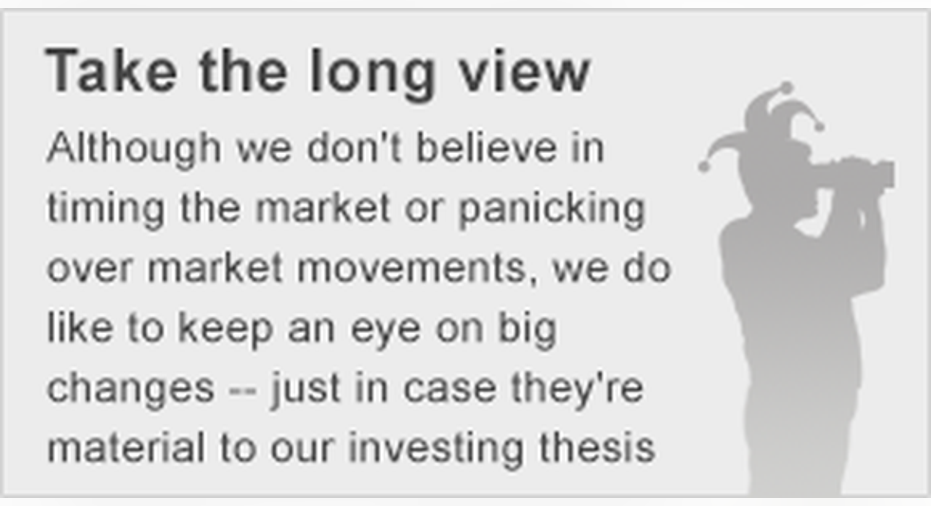 What: Shares of the clinical-stage biotech Trevena fell by as much as 18% today after the company announced that its experimental drug, TRV027, failed to meet either its primary or secondary endpoints in a mid-stage study for acute heart failure.
So what: Trevena's nosedive illustrates just how nervous this market has become toward developmental biotechs in general. After all, Trevena is already trading at a tiny fraction of the latent value of its lead clinical candidateoliceridine (TRV130), indicated for acute pain.
Now what: While this news is certainly disappointing, I think this double-digit drop is largely unwarranted due to the fact thatoliceridine is currently enteringtwo pivotal stage trials that are expected to produce top-line data early next year. The long and short of it is that Trevena has a decent shot at garnering its first regulatory approval in the not-so-distant future, especially in light of the drug's strong mid-stage results as a treatment for acute pain.
Aside from these upcoming clinical catalysts, investors should bear in mind that the acute pain market raked in $11 billion in sales in the U.S. in 2014, and there is a clear need for better treatment options. In other words, oliceridine is targeting a market that has the power to generate blockbuster-level sales figures.
Now,oliceridine would likely face stiff competition fromPacira Pharmaceuticals' Exparel at the onset of its commercial launch, and potentially fromHeron Therapeutics' experimental stage drug,HTX-011, later down the road. After all, Exparel's sales are growing by double-digits right now, and the drug is set to enter the lucrative oral surgery market soon. On the bright side, Heron's HTX-011 appears to be at least a couple of years away from a potential commercial launch, given that the drug is only now entering a diversity of mid-stage studies.
At the end of the day, Trevena is undoubtedly a high-risk biotech play -- and its arguably even riskier following the failure ofTRV027 in treating acute heart failure. That said, I think this small-cap biotech is worth keeping tabs on due tooliceridine's substantial value proposition.
The article Here's Why Trevena Stock Dropped 18% Today originally appeared on Fool.com.
George Budwell has no position in any stocks mentioned. The Motley Fool has no position in any of the stocks mentioned. Try any of our Foolish newsletter services free for 30 days. We Fools may not all hold the same opinions, but we all believe that considering a diverse range of insights makes us better investors. The Motley Fool has a disclosure policy.
Copyright 1995 - 2016 The Motley Fool, LLC. All rights reserved. The Motley Fool has a disclosure policy.