Here's Why the Market's Overlooking Array Biopharma Inc.'s Earnings Miss Today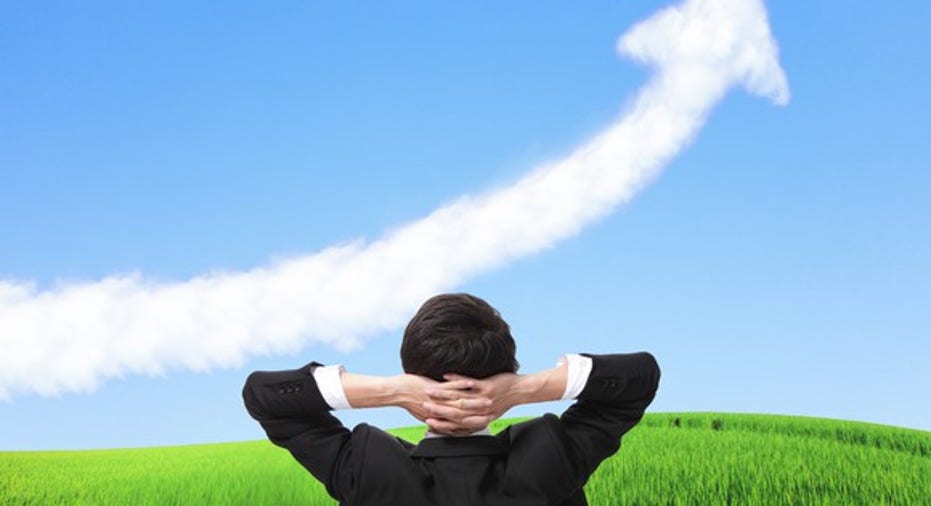 What happened
Shares of Array Biopharma Inc. (NASDAQ: ARRY), a biotech with several new drug candidates in late development stages, is surging after the release of clinical trial results along with an earnings report. Despite slight misses on the top and bottom lines, at 11 a.m. EDT during Wednesday's session, the stock was 23.15% higher than at Tuesday's close.
So what
It's Columbus Day at Array Biopharma after the company announced successful results from part 2 of the COLUMBUS study. In part 1, Array's experimental combination of 45mg binimetinib plus 450mg encorafenib wiped the floor with a standard treatment for a genetically defined group of advanced melanoma patients.
Image source: Getty Images.
The experimental combination, named COMBO450, outperformed a standard treatment for these patients, but there were some concerns about binimetinib's role. In COLUMBUS part 1, the survival benefit COMBO450 provided was longer than encorafenib alone, but not quite enough to be considered statistically significant.
Investors are cheering the results of COLUMBUS part 2 because it suggests binimetinib is indeed pulling its own weight for the combo. Yesterday's release showed a combination of 45mg binimetinib plus 300mg encorafenib (COMBO300) significantly outperformed encorafenib on its own.
Now what
While COLUMBUS part 2's success might not seem like a huge deal, it keeps Array Biopharma on track to file a new drug application for the combination as intended. Based on the strength of data from both trials, the company expects to submit an application to the U.S. Food and Drug Administration in June or July, and the company's European marketing partner is on track to submit an application to EU regulators this summer as well. Of course, an approval would send the stock soaring.
Based on the results, I wouldn't be surprised if Array's combo begins competing with the therapy it bested in the clinic, Zelboraf from Roche. Last year the drug generated about $211 million in sales for the Swiss drugmaker, and it's not hard to imagine Array's combo outperforming Zelboraf in terms of peak sales as well.
A few hundred million might be a drop in the bucket for Roche, but it would be a huge boost for Array. At recent prices, the biotech sports a $1.45 billion market cap but doesn't have any products to sell just yet. What it does have is a late-stage pipeline with seven candidates (including encorafenib and binimetinib) in trials intended to support new drug applications.
Array finished March with about $207 million in cash and securities on its balance sheet. Development costs tend to rise as candidates approach the finish line, and some product revenue would add a nice extension to the company's cash runway.
10 stocks we like better than Array BioPharmaWhen investing geniuses David and Tom Gardner have a stock tip, it can pay to listen. After all, the newsletter they have run for over a decade, Motley Fool Stock Advisor, has tripled the market.*
David and Tom just revealed what they believe are the 10 best stocks for investors to buy right now... and Array BioPharma wasn't one of them! That's right -- they think these 10 stocks are even better buys.
Click here to learn about these picks!
*Stock Advisor returns as of May 1, 2017
Cory Renauer has no position in any stocks mentioned. The Motley Fool has no position in any of the stocks mentioned. The Motley Fool has a disclosure policy.