Here's Why the Market Punished Northern Dynasty Minerals Ltd. in February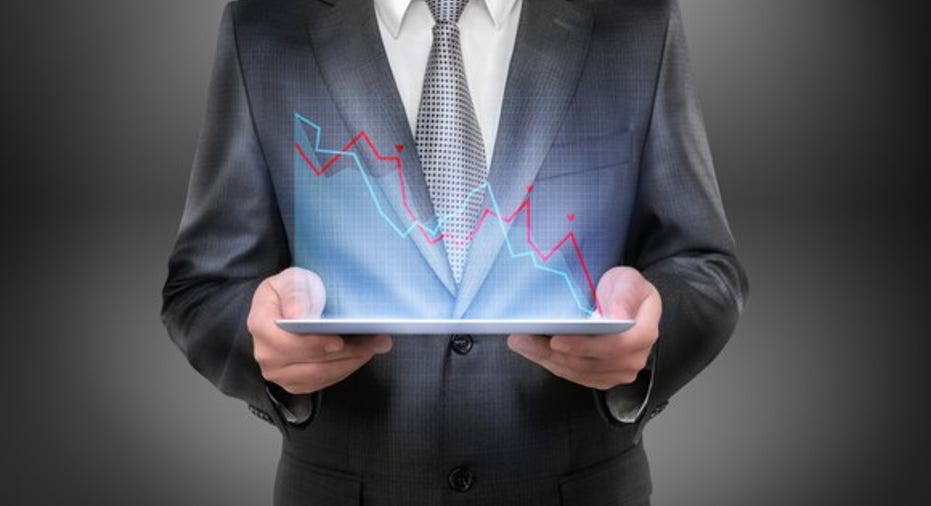 What happened
Shares ofNorthern Dynasty Minerals (NYSEMKT: NAK), a mineral exploration and development company, dropped more than 49% last month following a critical report and letter from Kerrisdale Capitalthat urged investors to sell the stock and announced its short position in the stock.
From the start of the new year up until the release of the analyst's note, shares of Northern Dynasty Minerals had been up more than 63%. However, Kerrisdale's opinion quashed the Street's enthusiasm -- enthusiasm that shows few signs of reappearing.
Image source: Getty Images.
So what
Arguably, the success of Northern Dynasty's enterprise relies solely on its ability to bring the Pebble Project to fruition. Characterizing the project as "indisputably one of the world's largest undeveloped copper/gold deposits with a potential mine life that is measured in decades" on its website, Northern Dynasty obtained 100% ownership of the deposit in 2005. Currently, development of the project is mired in the permitting phase, and there is little to suggest the Environmental Protection Agency (EPA) will grant the necessary permits, leaving construction of the mine nowhere on the horizon.
Although the Pebble deposit has tremendous potential, its economic viability has been consistently questioned for years. For example, Kerrisdale Capital cited in an article published on an investing website that AngloGold Ashantidecided toend a partnership in 2013with Northern Dynasty-- after funding $573 million -- because it decided that "building the mine woulddestroybillions of dollars of value." Recognizing the poor economics of the project and a variety of other reasons, Kerrisdale Capital concluded that "Northern Dynasty isworthless."
Following Kerrisdale Capital's article, Northern Dynasty published a response on its website, attempting to assuage investors' concerns. For one, the company makes it clear that Kerrisdale has an incentive to see the company falter, stating "Kerrisdale stands to realize significant gains in the event that the price of the Company's stock declines." Management further refuted the claim that the project could not prove to be economically viable, stating that "mining companies are profitably mining lower grade ore within a few hundred miles of it [Pebble deposit], as well as at other operations around the world." And attempting to cast doubt on Kerridale Capital's credibility, Northern Dynasty's response stated Kerrisdale Capital is "apparently a troubled organization, which has recently been in the news for major client and staff defections and alleged senior staff personal misconduct."
Now what
The stock's sell-off should come as no surprise. After all the companyis unable to generate revenue and has been unable to bring the project further along in over a decade.Kerrisdale Capital's credibility aside, investors' skepticism that gold will ever be poured at Pebble Project is certainly justifiable.
Currently, the only thesis for investing in Northern Dynasty must be predicated on the company's ability to begin and maintain efficient gold production at the Pebble Project. At this point, there's little -- if anything -- to suggest this is likely.
10 stocks we like better than Northern Dynasty MineralsWhen investing geniuses David and Tom Gardner have a stock tip, it can pay to listen. After all, the newsletter they have run for over a decade, Motley Fool Stock Advisor, has tripled the market.*
David and Tom just revealed what they believe are the 10 best stocks for investors to buy right now... and Northern Dynasty Minerals wasn't one of them! That's right -- they think these 10 stocks are even better buys.
Click here to learn about these picks!
*Stock Advisor returns as of February 6, 2017
Scott Levine has no position in any stocks mentioned. The Motley Fool has no position in any of the stocks mentioned. The Motley Fool has a disclosure policy.