Here's Why the Best Is Yet to Come for Microsoft Corporation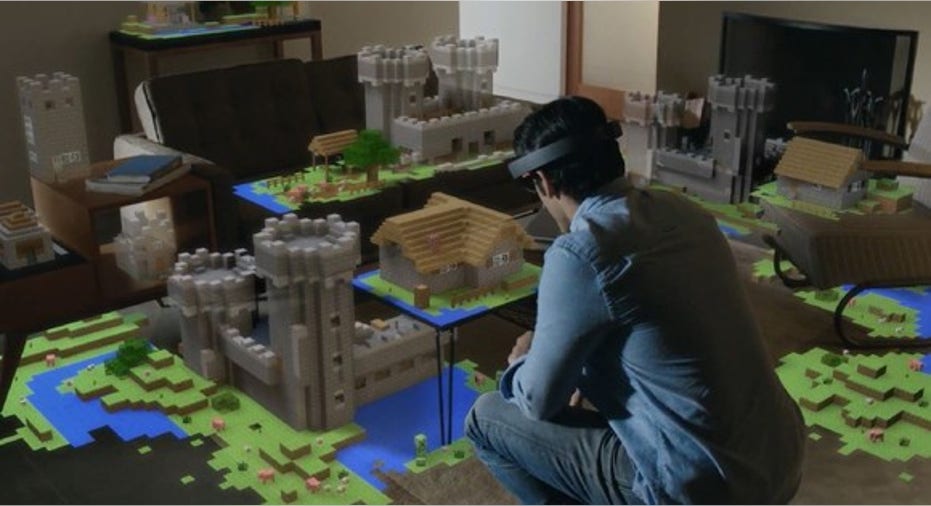 Microsoft (NASDAQ: MSFT) shares rallied 24% over the past 12 months, hitting a historic high and outperforming the S&P 500's 18% gain. However, that rally also boosted Microsoft's trailing P/E to 30, which is slightly higher than the industry average of 29 for business software companies.
Some investors may believe that premium puts a near-term ceiling over Microsoft's stock price. While that may be true, Microsoft can still probably climb higher over the long term thanks to three major catalysts.
Image source: Pixabay.
1. Its growing cloud ecosystem
Back in 2015, Microsoft CEO Satya Nadella declared thatMicrosoft would generate $20 billion in annual cloud revenues by the end of fiscal 2018. At the time, its commercial cloud businesses had an annual run rate of $6.3 billion. That figuretopped $14 billion last quarter -- indicating that it could hit Nadella's target and account for nearly a fifth of the company's estimated revenues in2018.
Most of Microsoft's cloud revenues come from its main cloud services, Office 365, Outlook, and the Dynamics CRM (customer relationship management) platform. A smaller portion comes from its cloud platform Azure, which lends out storage, computing power, analytics, and development tools to enterprise customers. Microsoft doesn't disclose Azure's exact sales figures, but it claimed that its revenue rose 93% annually and its computing usage more than doubled last quarter. All that growth could offset Microsoft's biggest weakness -- its slowing sales of Windows licenses.
2. Its disruptive moves into new markets
Microsoft's biggest mistake over the past decade was missing the technological shift toward mobile devices, which left it chained to the aging PC platform as iOS and Android devices flooded the market. But under Nadella, Microsoft is pushing back with disruptive moves of its own.
Its acquisition of LinkedIn enhances Dynamics withmore enterprise data, which can help it challenge CRM market leader Salesforce (NYSE: CRM). Tighter connections between LinkedIn, Office 365, and Outlook can also widen the moat of its enterprise tools against challengers like Google's G Suite. Microsoft's recent introduction of Teams, which merges Skype for Business, Office 365, OneNote, and other features on a cloud-based collaboration platform, counters similar platforms like Slack and Cisco's Spark.
Microsoft's HoloLens. Image source: Microsoft.
Microsoft also made bold moves on the hardware front. It recently announced that it had already sold "thousands" ofHoloLens AR headset development kits, and theupcoming Windows 10 Creators update will add 3D image capture and editing tools to let artists and developers create 3D objects which can be viewed in the headset. Microsoft also announced thatits hardware partners will launch high-end VR headsets starting at $300 -- about half the price of an Oculus Rift. Those moves could all put Microsoft ahead of the tech curve again.
3. Embracing ARM-based devices, Android, and iOS
Microsoft once had a misplaced devotion to x86 processors and its own operating system. By sticking with Intel's (NASDAQ: INTC) x86 chips instead of supporting ARM chips, Microsoft locked itself out of the smartphone and tablet markets, which overwhelmingly used ARM's more power-efficient processors. The company eventually pivoted toward ARM chips with Windows RT and Windows Phone, but apps for those devices were initially incompatible with older x86-based machines.
To move past that awkward phase, Microsoft launched new versions of Windows 10 which werefully compatible with both Intel's x86 chips and Qualcomm's (NASDAQ: QCOM) ARM-based Snapdragon chips. It also recently announced that it will run its Azure cloud platform onQualcomm's ARM-based Centriq 2400 server solutions. These moves could hurt Intel's dominance of the PC and data center markets.
As for mobile devices, it's clear that Windows Phone and Windows 10 Mobile -- which runs on less than1% of smartphones worldwide -- were failures. But instead of pushing out more expensive hardware, Microsoft downsized its mobile business and focused on launching more apps for Android and iOS. This meant that PC users could still access Microsoft's Office 365, Outlook, OneDrive, and other services on the go even if they didn't own a Windows Phone -- which keeps Microsoft relevant inthe "mobile-first, cloud-first world" which Nadella discussed at the beginning of his tenure.
The key takeaways
Under former CEO Steve Ballmer, Microsoft complacently milked its Windows and Office cash cows. That complacency caused it to miss the shift toward cloud services and mobile devices, but Satya Nadella seems to know how to get the company back on track.
Under Nadella, Microsoft is focusing on the businesses that work, like the cloud, and reducing its exposure to costly mobile hardware. Microsoft is also investing in the future by expanding its enterprise ecosystem and developing new AR and VR hardware. To me, all these moves indicate that Microsoft's best days are still ahead.
10 stocks we like better than MicrosoftWhen investing geniuses David and Tom Gardner have a stock tip, it can pay to listen. After all, the newsletter they have run for over a decade, Motley Fool Stock Advisor, has tripled the market.*
David and Tom just revealed what they believe are the 10 best stocks for investors to buy right now... and Microsoft wasn't one of them! That's right -- they think these 10 stocks are even better buys.
Click here to learn about these picks!
*Stock Advisor returns as of February 6, 2017
Teresa Kersten is an employee of LinkedIn and is a member of The Motley Fool's board of directors. LinkedIn is owned by Microsoft. Leo Sun owns shares of Cisco Systems and Qualcomm. The Motley Fool owns shares of and recommends Qualcomm. The Motley Fool recommends Cisco Systems, Intel, and Salesforce.com. The Motley Fool has a disclosure policy.