Here's Why Textainer Group Holdings Limited Rebounded Nearly 70% in January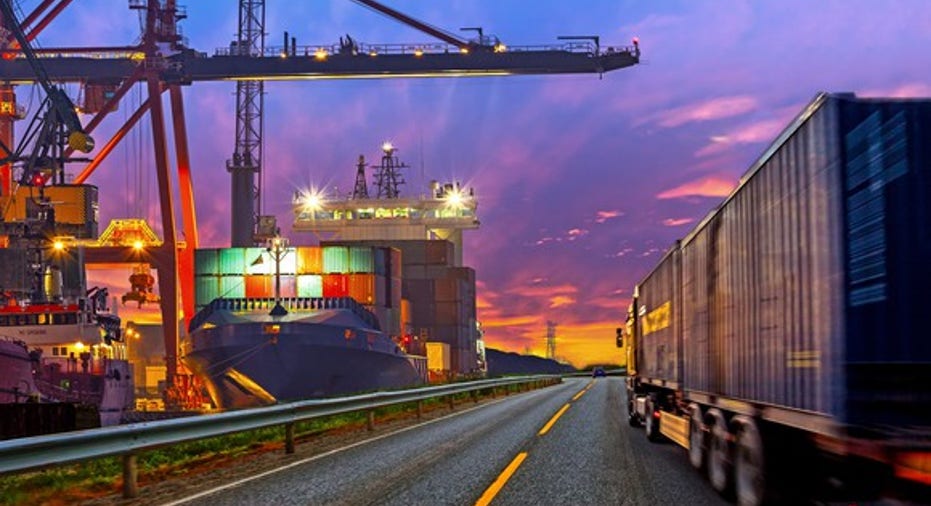 What happened
Shares of Textainer Group Holdings Limited (NYSE: TGH) soared 69.4% last month after two analysts issued bullish commentary on the container-leasing sector. Meanwhile, fellow container lessors also rebounded sharply as a result of those reports, with CAI International Inc. (NYSE: CAI) and Triton International Limited (NYSE: TRTN) up 66.2% and 42.2%, respectively, last month.
So what
Textainer Group Holdings stock took off toward the end of the month when an analyst at Cowen upgraded it to outperform, citing improving fundamentals. The Cowan analyst said that a recovering market should lead to better financial results from Textainer this year, and that the company would also benefit from the continued rise in container prices due to higher prices for Chinese steel. These factors led the analyst to raise Textainer's price target from $8 to $15.
Image source: Getty Images.
A couple of days later an analyst from SunTrust raised the bank's price targets for container-leasing companies, due to recent increases in container prices and more favorable supply-and-demand trends. The analyst boosted Textainer Group Holdings' price target from $9.50 to $16, while raising Triton International from $22 to $26 and CAI International from $10 to $18. That said, the analyst did warn that upcoming fourth-quarter results could be "volatile," but that these companies should issue positive outlooks.
Now what
It has been a tough couple of years for container-leasing companies. In fact, even with last month's rebound, Textainer's stock remains down more than 60% over the past three years. However, market conditions do appear to be getting better, which should pull Textainer's financial results out of their tailspin.
10 stocks we like better than Textainer GroupWhen investing geniuses David and Tom Gardner have a stock tip, it can pay to listen. After all, the newsletter they have run for over a decade, Motley Fool Stock Advisor, has tripled the market.*
David and Tom just revealed what they believe are the 10 best stocks for investors to buy right now... and Textainer Group wasn't one of them! That's right -- they think these 10 stocks are even better buys.
Click here to learn about these picks!
*Stock Advisor returns as of February 6, 2017
Matt DiLallo owns shares of Textainer Group. The Motley Fool recommends Textainer Group. The Motley Fool has a disclosure policy.