Here's Why Shares of Hopeful Marijuana Stock Cara Therapeutics Inc. Went Up in Smoke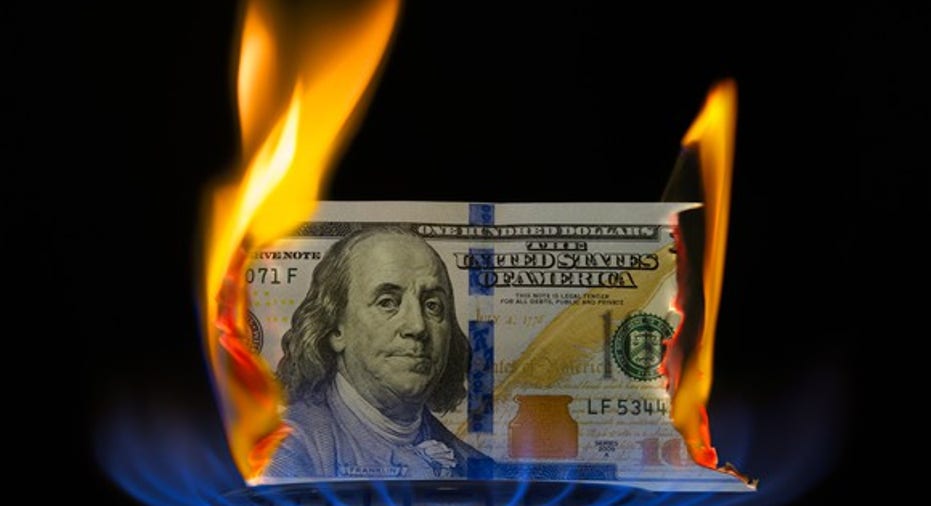 What happened
Shares of Cara Therapeutics (NASDAQ: CARA), a clinical-stage biopharmaceutical company focused on the development of medicines to treat pain and pruritis (itching), tumbled as much as 11% on Friday following the release of its fourth-quarter and full-year earnings results after the closing bell on Thursday.
So what
For the quarter, Cara Therapeutics did not recognize any revenue, which isn't a huge shock considering that it's an entirely clinical-stage company. However, its net loss ballooned to $22 million, or $0.81 per share, in the fourth quarter, mainly on account of research and development (R&D) expenses coming close to tripling to $20.3 million from $7.6 million in the prior-year period.
The increase in R&D was attributed to increased clinical activity, as well as having more personnel on the payroll. By comparison, Wall Street was looking for Cara to report a much narrower loss per share of $0.49.
Image source: Getty Images.
As you might have imagined, cash on hand is also a critical figure to monitor for clinical-stage drugmakers. Cara ended the year with $58.3 million in cash, cash equivalents, and marketable securities, down $47.4 million from the end of 2015. Assuming no milestone payments, the company believes it has sufficient capital to operate through the end of the first quarter of 2018.
Cara Therapeutics also updated its pipeline expectations for 2017, which includes the release of top-line data from Part A of its adaptive Phase 2/3 trial of intravenous CR845 in kidney dialysis patients suffering from moderate-to-severe uremic pruritis. Top-line data is also expected in the second quarter for a phase 2b study involving oral CR845 for the treatment of chronic pain associated with osteoarthritis.
Now what
More than anything, today's move lower appears to be about the company's considerably wider-than-expected quarterly loss. Normally, Wall Street and investors will turn a blind eye when clinical-stage biotech companies lose money. However, when the cash runway for those companies to keep the lights on dwindles to roughly one year or less, investors start to worry.
With Cara's cash runway down to about a year and a month, investors are worried about the company's larger losses and higher clinical-trial expenses. If CR845 doesn't meet high expectations in its various top-line readouts in the first and second quarters, Cara's share price could head much lower.
Image source: Getty Images.
Investors are also clearly wondering if Cara has the capital to focus on preclinical oral drug CR701, which is designed to activate the cannabinoid receptors found within our body to alleviate pain. Opioid addiction, and the subsequent overdoses and deaths that can occur from that addiction, are all the more reason why cannabinoid and marijuana-based medicines have been promoted in recent years as an intriguing alternative to opioid-based therapies. In preclinical studies, administration of CR701 in animals reduced hyperalgesia (sensitization of nerve ending to painful stimuli) and allodynia (painful perception of innocuous stimuli).
With Cara leaving CR701's development somewhat in limbo and burning through its cash on hand at a rapid pace, the best place for investors to be for the time being is on the sidelines. Feel free to add Cara to your radar, but I'd suggest standing pat until we have those aforementioned top-line readouts in hand.
10 stocks we like better than Cara TherapeuticsWhen investing geniuses David and Tom Gardner have a stock tip, it can pay to listen. After all, the newsletter they have run for over a decade, Motley Fool Stock Advisor, has tripled the market.*
David and Tom just revealed what they believe are the 10 best stocks for investors to buy right now... and Cara Therapeutics wasn't one of them! That's right -- they think these 10 stocks are even better buys.
Click here to learn about these picks!
*Stock Advisor returns as of February 6, 2017
Sean Williams has no position in any stocks mentioned. The Motley Fool has no position in any of the stocks mentioned. The Motley Fool has a disclosure policy.