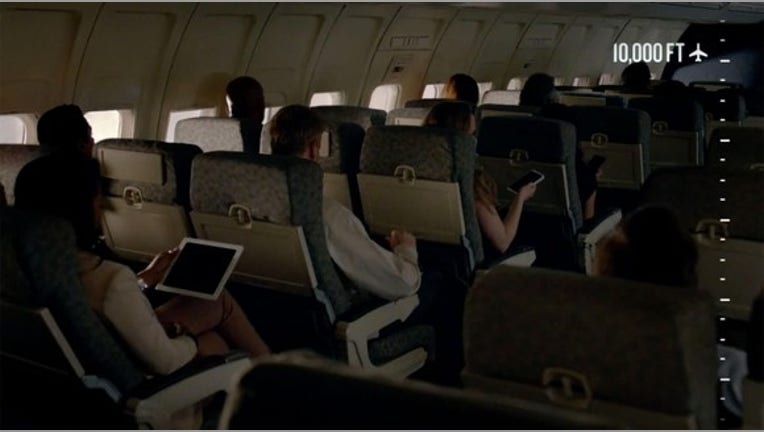 What happened
Shares of in-flight Wi-Fi providerGogo Inc.(NASDAQ: GOGO)climbed nearly 15% in April, according toS&P Global Market Intelligencedata,as more airlines contracted Gogo to service the Wi-Fi connectivity capabilities on their planes.
So what
Gogo already had a strong start to 2017 when it reported its fourth-quarter and full-year 2016 earnings in late February, which included full-year revenue up 19% over 2015. Then inApril, the company announced two new exciting partnerships as the service provider forAirbus, which can now have Gogo's latest equipment added to its planes during the manufacturing process, as well asVirgin Australia, which will use Gogo for its domestic and international flights. Another highlight in April was that Gogo hired a new CFO, former Vonage and Nextel executiveBarry Rowan, who should be able to help Gogo traverse its next stage of growth and begin seeing more of its sales growth actually make it to the bottom line.
Image source: Gogo Inc.
Now what
Gogo announced its 2017 first-quarter earnings on May 4, including revenue growth of 17% year over year, but still net loss widened further to $41.4 million as capital expenditures nearly doubled. The company is making big investments to assure that its equipment is upgradedto fit the needs of hungry data consumers on flights. Those investments are coming at the cost of earnings (as well as lower cash and higher debt), but rising revenue and these new contracts show that the service is certainly in demand.
Following the strong last few months, Gogo shares are now up 43% year to date, but the stock is still far off its highs in 2013 -- it's down around 60% since that time. If the new CFO and the rest of the team are successful in eventually turning those rising sales into rising earnings, Gogo's stock could take off as well. However, the company will have to defend its territory from other tech companies like ViaSat that are looking to use satellite technology to deliver in-flight connectivity.
10 stocks we like better than GogoWhen investing geniuses David and Tom Gardner have a stock tip, it can pay to listen. After all, the newsletter they have run for over a decade, Motley Fool Stock Advisor, has tripled the market.*
David and Tom just revealed what they believe are the 10 best stocks for investors to buy right now... and Gogo wasn't one of them! That's right -- they think these 10 stocks are even better buys.
Click here to learn about these picks!
*Stock Advisor returns as of May 1, 2017
Seth McNew has no position in any stocks mentioned. The Motley Fool has no position in any of the stocks mentioned. The Motley Fool has a disclosure policy.