Here's Why Sandstorm Gold Ltd Stock Lost Its Luster Today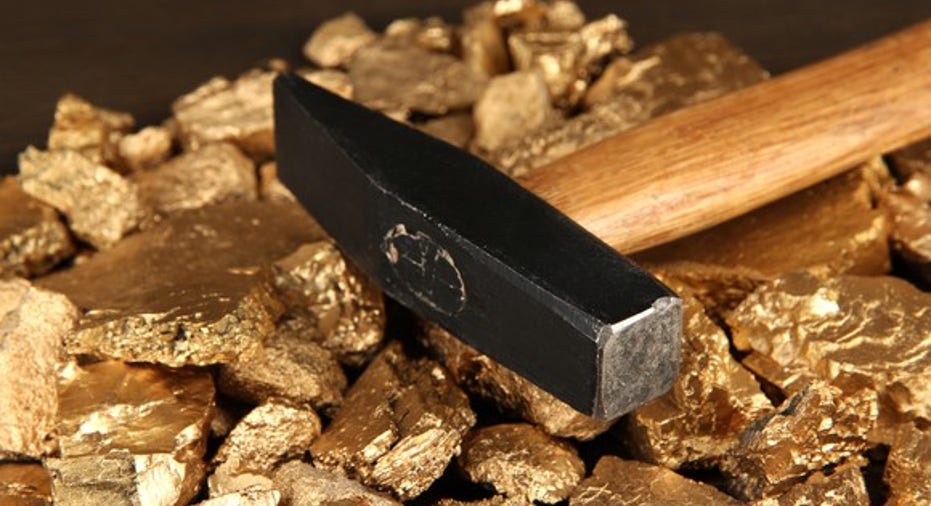 What happened
Shares of Sandstorm Gold (NYSEMKT: SAND) slumped on Wednesday, falling more than 10% by 11:00 a.m. EDT, after it agreed to combine with Mariana Resources in a cash-and-stock deal.
So what
The combination will create a leading midtier stream and royalty company with a diversified portfolio of 155 streams and royalties. In addition to that, the entity would hold a 30% interest in the Hot Maden gold-copper project in Turkey, though Sandstorm plans to convert that equity stake into a gold stream at a later date. Finally, the company would initially hold several exploration properties around the globe that Sandstorm plans to spin-off into a separate entity in the future.
Image source: Getty Images.
In commenting on the transaction, Sandstorm CEO Nolan Watson said:
However, the market isn't thrilled with the deal for several reasons. First, Sandstorm agreed to pay a hefty premium of 84% to acquire the shares of Mariana it doesn't currently own. Furthermore, the deal adds operational risk and uncertainty until the company can complete the Hot Maden conversion and the exploration spin-off.
Now what
Sandstorm is taking a significant risk by acquiring the rest of Mariana to facilitate the development of Hot Maden. While it believes this bet will pay off in the long run, there's ample uncertainty in the short term, which is something the market doesn't like. That said, for investors who are looking for a long-term gold stock with lots of upside, Sandstorm is worth a closer look, especially after today's sell-off.
10 stocks we like better than Sandstorm GoldWhen investing geniuses David and Tom Gardner have a stock tip, it can pay to listen. After all, the newsletter they have run for over a decade, Motley Fool Stock Advisor, has tripled the market.*
David and Tom just revealed what they believe are the 10 best stocks for investors to buy right now... and Sandstorm Gold wasn't one of them! That's right -- they think these 10 stocks are even better buys.
Click here to learn about these picks!
*Stock Advisor returns as of April 3, 2017
Matt DiLallo has no position in any stocks mentioned. The Motley Fool has no position in any of the stocks mentioned. The Motley Fool has a disclosure policy.