Here's Why Sanchez Energy Corp's Stock Rocketed 40% in January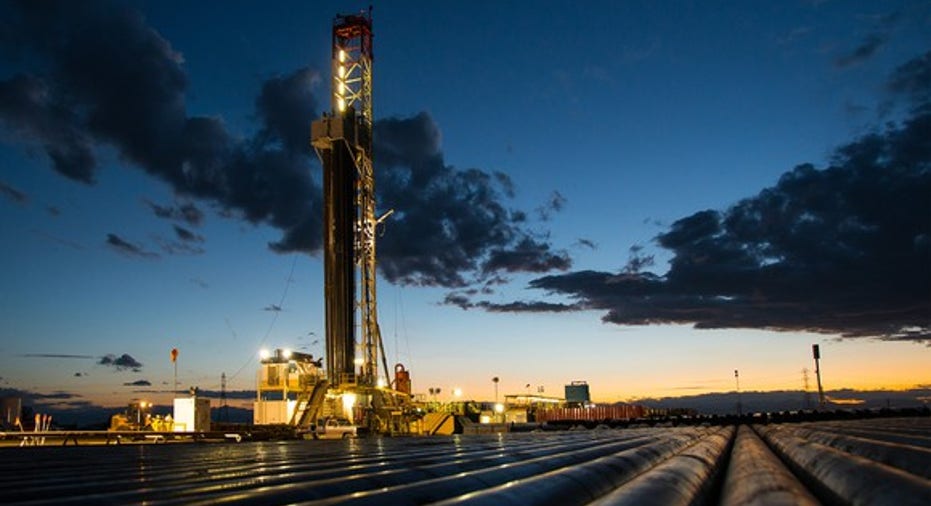 What happened
Shares of Sanchez Energy (NYSE: SN) were smoking hot in January after the company announced several strategic initiatives that put it on the path to deliver substantial growth in the years ahead.
So what
Igniting Sanchez Energy's rally last month was the announcement that it had partnered with private equity firm Blackstone Group (NYSE: BX) to acquire Anadarko Petroleum's (NYSE: APC) Eagle Ford shale assets for $2.3 billion. The Sanchez/Blackstone partnership would jointly own the properties, with Sanchez Energy financing its portion of the deal with cash on hand, additional borrowings, and a preferred stock issuance to another company controlled by Blackstone.
Image source: Anadarko Petroleum.
Analysts lauded the deal because it would double Sanchez's drilling inventory while adding 33,500 barrels of oil equivalent per day (BOE/d) of production. An analyst at FBR, for example, said the deal looked favorable given the low purchase price per flowing barrel and "considerable upside potential." Meanwhile, an analyst at Drexel Hamilton also thought the Anadarko deal price seemed cheap.
Sanchez Energy continued rolling along after reporting that its production for 2016 topped the high end of its guidance range, with it producing 53,350 BOE/d versus guidance of 48,000 to 52,000 BOE/d. Meanwhile, the company unveiled its production forecast, expecting output to rise to a range of 78,000 to 82,000 BOE/d this year, thanks in part to the incremental Anadarko production, before topping 100,000 BOE/d in 2018. Furthermore, the company noted that it had quietly leased another 110,000 acres in the Eagle Ford last year, which when combined with its legacy land and share of the Anadarko acreage made it the third-largest acreage holder in the play. That guidance update won it an upgrade from Seaport Global, which moved it from neutral to buy and upped its price target from $9 to $17.
That said, not all analysts approved of the company's approach to financing the Anadarko deal. An analyst at Capital One, for example, thought that it would be prudent for Sanchez to issue equity. The analyst said that the preferred issuance to fund the deal did not meaningfully reduce the company's leverage, which was why it was keeping its equal weight rating on the stock.
Apparently, Sanchez Energy agreed, and decided to take advantage of last month's rally to raise cash. The company initially launched a 10 million share offering but ended up selling 11.5 million shares, raising a total of $143.8 million, which gave it a bit more of a cushion.
Now what
January was a transformative month for Sanchez Energy after it bulked up on its Eagle Ford shale position. The company now has the asset base that will effectively double its production by next year. Furthermore, the company's expanded resource base holds tremendous long-term upside as commodity prices improve, which could enable Sanchez to accelerate its growth rate in the coming years.
10 stocks we like better than Sanchez EnergyWhen investing geniuses David and Tom Gardner have a stock tip, it can pay to listen. After all, the newsletter they have run for over a decade, Motley Fool Stock Advisor, has tripled the market.*
David and Tom just revealed what they believe are the 10 best stocks for investors to buy right now... and Sanchez Energy wasn't one of them! That's right -- they think these 10 stocks are even better buys.
Click here to learn about these picks!
*Stock Advisor returns as of February 6, 2017
Matt DiLallo has no position in any stocks mentioned. The Motley Fool has no position in any of the stocks mentioned. The Motley Fool has a disclosure policy.