Here's Why Natera, Inc. Is Tumbling Today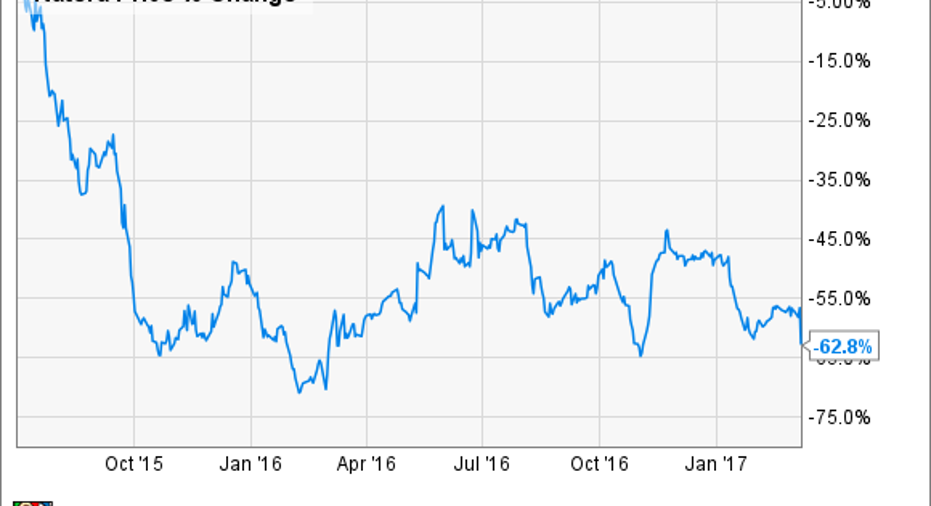 What happened
After reporting fourth-quarter earnings results that missed the mark, shares ofNatera (NASDAQ: NTRA),adiagnostics company focused on non-invasive genetic testing, fell by 14% as of 11:30 a.m. EST on Wednesday.
Image source: Getty Images.
So what
Here's a review of the headlines that are driving Wednesday's price action:
Revenue in the fourth quarter came in at $49.3 million. This figure was down 7% when compared to the year-ago period and came up short of the $49.8 million that analysts had expected. Management said the decline was caused by the transition to in-network contracts with insurers, which reduced the average selling price of its tests.
Net loss for the quarter was$37.9 million, or $0.72 per share. That's far higher than the $23 million loss that was recorded last year. The figure was also much bigger than the $0.56 loss that Wall Street had predicted.
The company's quarterly testing volume rose by 22% year over year to 117,000.
Numbers aside, the company also recently announced the launch of its newEvercord cord blood and tissue banking service. This product will compete directly with AMAG Pharmaceuticals'Cord Blood Registry service. In addition, Natera launched its next-generation version of Panorama, its noninvasive prenatal screening test. Management believes this new version will help lower the company's cost of goods sold.
Turning to guidance, Natera's management is forecasting the following in 2017:
Revenue will land between$210 million and $230 million.
Net cash burn of $85 million to $95 million.
For perspective, Wall Street was expecting $217.8 million in revenue and a net loss per share of $1.69. With 51.5 million shares outstanding as of the end of 2016, that $1.69 per share net loss roughly translates to about $87 million.
Despite making good progress with its product offerings and offering guidance within the market's expectations, shares sold off on Wednesday.
Now what
While Natera continues to launch innovative products and drive growth in testing volumes, this stock has been a disaster holding for long-term investors. Including Wednesday's plunge, shares have now declined more than 60% since they first hit the market in 2015.
While Natera's new product launches promise to keep its top line heading in the right direction, profitability still appears to be a long way off. When you add in the fact that this company has been a massive loser since its 2015 IPO, I'm more than content to keep my capital far away from this stock.
10 stocks we like better than NateraWhen investing geniuses David and Tom Gardner have a stock tip, it can pay to listen. After all, the newsletter they have run for over a decade, Motley Fool Stock Advisor, has tripled the market.*
David and Tom just revealed what they believe are the 10 best stocks for investors to buy right now... and Natera wasn't one of them! That's right -- they think these 10 stocks are even better buys.
Click here to learn about these picks!
*Stock Advisor returns as of February 6, 2017
Brian Feroldi has no position in any stocks mentioned. The Motley Fool has no position in any of the stocks mentioned. The Motley Fool has a disclosure policy.