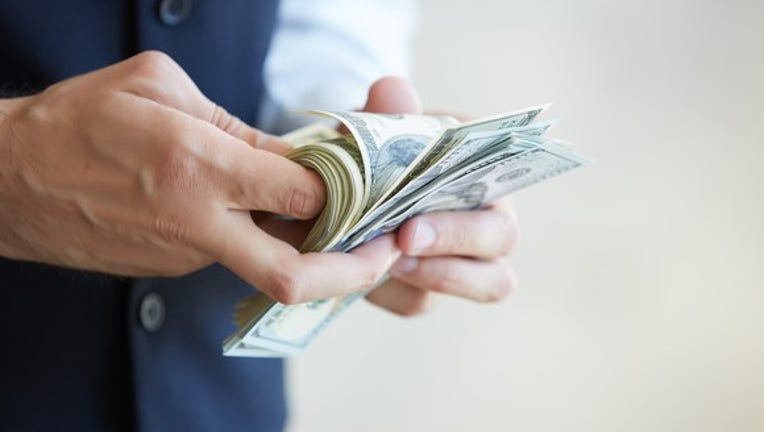 What happened
In response to upbeat first-quarter results, shares of Molina Healthcare (NYSE: MOH),a managed care insurer focused on Medicaid,jumped as much as 14% in early-morning trading on Wednesday before settling down. As of 12:30 p.m. EDT, the stock was up just over 9%.
So what
Here's a look at the key numbers from the company's first quarter:
Revenue rose 12.9% to $4.9 billion. That number compared favorably to the $4.78 billion that market watchers predicted.
Adjusted net income per share was $1.47, which represented a substantial jump over the $0.51 recorded in the year-ago period. However, net income benefited from a one-time $75 million breakup fee payment related to the failedAetna and Humana merger. Excluding that fee, Molina's earnings per share would have been $0.63. That figure was still comfortably ahead of the $0.58 that Wall Street had predicted.
The better-than-expected quarterly resultsmixed with yesterday's news of an executive suite shuffle caused shares to rally yet again.
Image source: Getty Images.
Now what
Wall Street seems to believe that Molina's future is looking much brighter now that the oldmanagement team is no longer calling the shots. In fact, at least one analyst thinks that bringing in a new executive team will drive margin expansion and EPS growth. If true, that could increase the company's chances of being a takeover target.
While all of that is possible, investors need to remember that management changeouts can be difficult to pull off. In addition, Molina's shares have already popped more than 42% over the past month, so a lot of the potential for good news is already likely priced in. For those reasons, my personal plan is to stay far away from Molina Healthcare.
10 stocks we like better than Molina HealthcareWhen investing geniuses David and Tom Gardner have a stock tip, it can pay to listen. After all, the newsletter they have run for over a decade, Motley Fool Stock Advisor, has tripled the market.*
David and Tom just revealed what they believe are the 10 best stocks for investors to buy right now... and Molina Healthcare wasn't one of them! That's right -- they think these 10 stocks are even better buys.
Click here to learn about these picks!
*Stock Advisor returns as of May 1, 2017
Brian Feroldi has no position in any stocks mentioned. The Motley Fool has no position in any of the stocks mentioned. The Motley Fool has a disclosure policy.