Here's Why MannKind Corporation Remained Stuck in Reverse and Lost 24% in February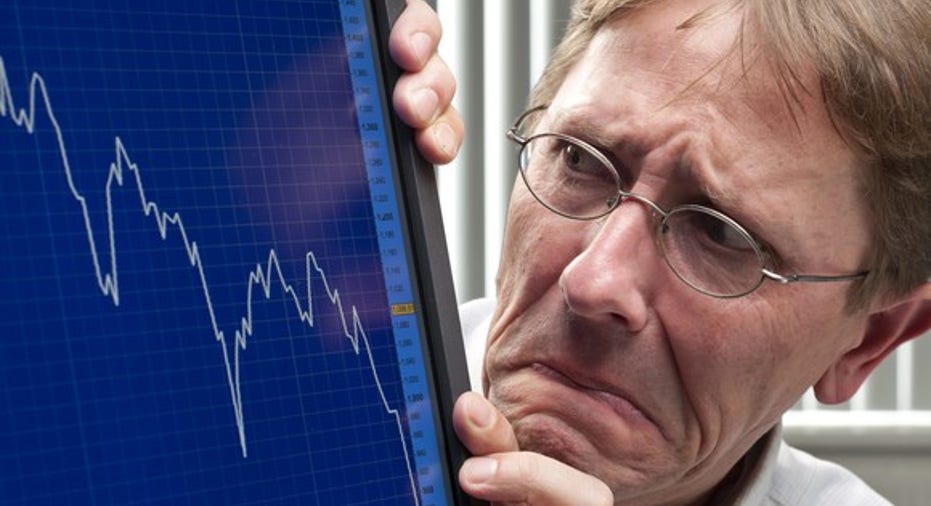 What happened
Shares of MannKind(NASDAQ: MNKD), a biopharmaceutical company primarily focused on the treatment of diabetes, plummeted 24% in February, according to data from S&P Global Market Intelligence. Despite the company offering a number of upbeat updates, one catalyst provided much of the downside spark.
So what
If investors choose to point their fingers, the blame for another poor month lies with MannKind's decision in early February to announce that it was tinkering with the idea of a reverse stock split, which has since happened. On March 3, MannKind reverse split its common stock 1-for-5.
Image source: Getty Images.
Why such indigestion toward the reverse split announcement? Typically, stocks only reverse split after they've been in a long downward spiral and they're at risk of being booted off a reputable stock exchange. With MannKind's stock trading well below $1 per share prior to the split, it was at risk of being booted off of the Nasdaqand onto an over-the-counter exchange, which likely would not have helped its valuation.
It's also worth noting that when companies dip below $1 per share, most institutions and hedge funds won't buy shares. Thus, the reverse split is a defensive maneuver by management to make a company's stock more attractive to institutional investors, as well as remain listed on a reputable stock exchange.
On the plus side, MannKind announced new Titration packs containing varied doses of its Food and Drug Administration-approved inhalable diabetes drug, Afrezza. It also announced that it would be abandoning its contract sales organization in favor of an in-house marketing team for Afrezza.
Now what
While it's encouraging to see MannKind embracing an internal sales team for Afrezza, as well as varied dosing options which might make Afrezza more attractive to physicians and consumers, the company's lead drug is still one of the biggest launch disappointments of all time.
Image source: MannKind.
On paper, Afrezza looked as if it could be a blockbuster. It's indicated for type 1 or 2 diabetes, it's an inhalable product (meaning a reduced need for needles), it's fast-acting, and it's metabolized through the body in superior fashion to other insulins. Unfortunately, Afrezza was also pricier than traditional therapies, and it didn't have the rapport with physicians that existing therapies had. This has doomed Afrezza to a pittance in sales since its launch.
Making matters more complicated is the fact that MannKind is slowly whittling away at its available cash and capital. MannKind ended the third quarter with $35.5 million in cash, $30.1 million in credit available from the Mann Group, and $50 million in at-the-market common stock issuances. It also added $16.7 million from the sale of real estate in February and $30.6 million from Sanofi, its former licensing partner for Afrezza. This might sound like a lot of capital, but it's not, given how rapidly MannKind has burned through cash. In all likelihood, MannKind's cash raises mean even more dilution for existing shareholders.
Though MannKind has new ideas up its sleeve, the story continues to remain the same for investors: stay far, far away from MannKind's stock.
10 stocks we like better than MannKindWhen investing geniuses David and Tom Gardner have a stock tip, it can pay to listen. After all, the newsletter they have run for over a decade, Motley Fool Stock Advisor, has tripled the market.*
David and Tom just revealed what they believe are the 10 best stocks for investors to buy right now... and MannKind wasn't one of them! That's right -- they think these 10 stocks are even better buys.
Click here to learn about these picks!
*Stock Advisor returns as of February 6, 2017
Sean Williams has no position in any stocks mentioned. The Motley Fool recommends Nasdaq. The Motley Fool has a disclosure policy.