Here's Why lululemon athletica Inc. Stock Is Getting Crushed Today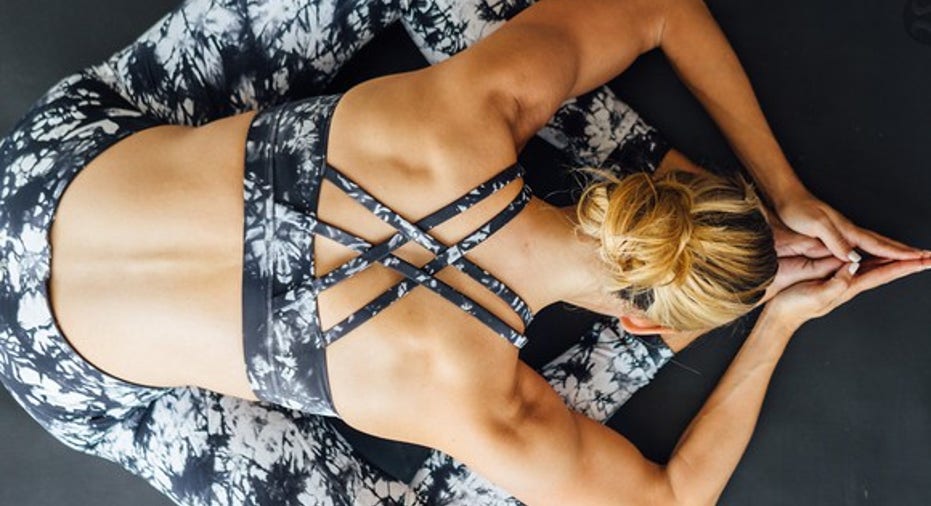 What happened
Shares oflululemon athletica Inc.(NASDAQ: LULU)are taking a new position, one that's certainly in the downward category, after the company reported Q4 earnings and disappointing guidance. As of 11:50 a.m. EDT, the stock was down 22.8%.
So what
For the fourth quarter, sales increased 12% year over year, as comparable-store sales were up 8%. That's slightly slower than the 14% sales growth for the full year. What really seems to have the market spooked, however, is that Lululemon management said in the release that it's had a "slow start" to 2017, with an expected decline in same-store sales in Q1, though the company is still guiding for full-year sales growth of around 11% to 13%.
Image source: Lululemon Athletica.
Now what
Lululemon isn't the only one feeling the retail squeeze. Rival Nikesaw its own stock take a beating after its recent earnings included slower sales growth than expected and disappointing guidance for North American sales. However, one thing that should be encouraging for Lululemon investors is that its gross margin grew impressively in 2016, from 48% to to 51%. Nike's own gross margin fell to 44.5%, a multiyear low for the sportswear giant, which has used discounted pricing to try and clear out excess inventory.
Lululemon management blamed a neutral palette of clothes for the slow Q1 expectations, and says that it's working on clothes that resonate better with springtime shoppers. "Our teams have been course-correcting issues," said CEOLaurent Potdevin on the earnings call,"with early indications reflecting positive impact on performance."
10 stocks we like better than Lululemon AthleticaWhen investing geniuses David and Tom Gardner have a stock tip, it can pay to listen. After all, the newsletter they have run for over a decade, Motley Fool Stock Advisor, has tripled the market.*
David and Tom just revealed what they believe are the 10 best stocks for investors to buy right now... and Lululemon Athletica wasn't one of them! That's right -- they think these 10 stocks are even better buys.
Click here to learn about these picks!
*Stock Advisor returns as of February 6, 2017
Seth McNew owns shares of NKE. The Motley Fool owns shares of and recommends Lululemon Athletica and NKE. The Motley Fool has a disclosure policy.