Here's Why La Jolla Pharmaceuticals Company Is Soaring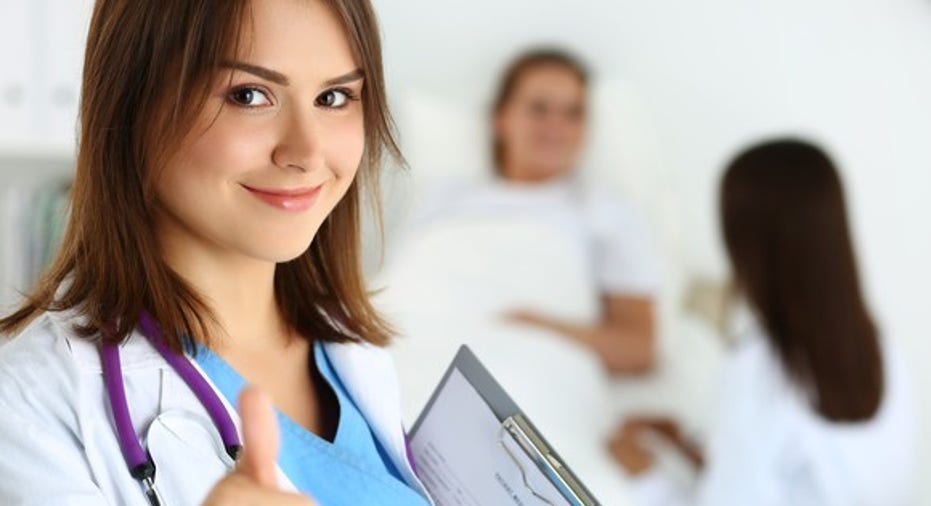 What happened
After announcing that its phase 3 ATHOS-3 study would be published in a prestigious medical journal, clinical-stage biotech La Jolla Pharmaceutical (NASDAQ: LJPC) saw its shares jump by 24% as of 4 p.m. EDT on Thursday.
So what
La Jolla reported today that the full results of its ATHOS-3 phase 3 study of LJPC-501 will be published in The New England Journal of Medicine on May 21. This trial tested the efficacy of LJPC-501 in treating patients with catecholamine-resistant hypotension, or CRH, a life-threatening condition in which blood does not properly circulate throughout the body.
The clinical data from the trial showed that 70% of patients who used LJPC-501 were able to achieve their target blood pressure. That outcome was much better than the 23% of patients treated who reached their target from the placebo grouping.
Image source: Getty Images.
However, when the ATHOS-3 data was released, some traders pointed out that the press release did not include any details about the study's secondary endpoint, which was to measure how LJPC-501 performed in reducing organ failure when compared to placebo. Traders appear to be bidding up shares today in anticipation of receiving the rest of the clinical data.
Now what
La Jolla had previously stated that it plans on sending LJPC-501 off for regulatory review in the second half of 2017. If everything goes according to plan, the drug could be on the market as soon as 2018. With analysts calling for LJPC-501 to potentially deliver peak sales in excess of $1 billion, there is a ton of pressure on this company to deliver a winning drug. Potential investors might want to wait to get a full look at the data before making an investment decision.
10 stocks we like better than La Jolla PharmaceuticalWhen investing geniuses David and Tom Gardner have a stock tip, it can pay to listen. After all, the newsletter they have run for over a decade, Motley Fool Stock Advisor, has tripled the market.*
David and Tom just revealed what they believe are the 10 best stocks for investors to buy right now... and La Jolla Pharmaceutical wasn't one of them! That's right -- they think these 10 stocks are even better buys.
Click here to learn about these picks!
*Stock Advisor returns as of May 1, 2017
Brian Feroldi has no position in any stocks mentioned. The Motley Fool has no position in any of the stocks mentioned. The Motley Fool has a disclosure policy.