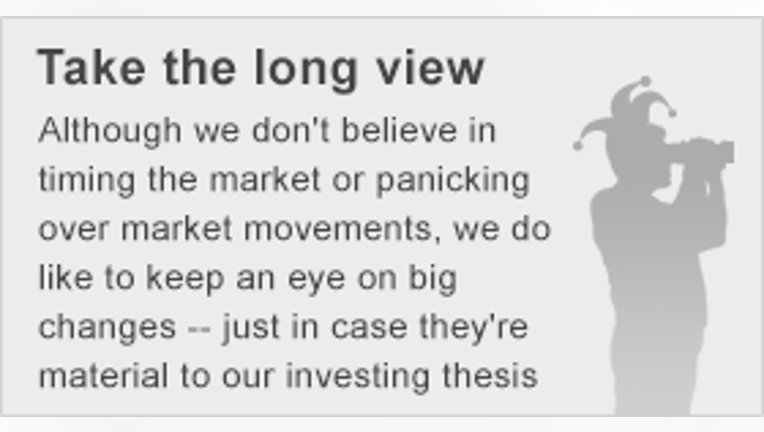 What: Shares of the clinical-stage biopharmaKaryopharm Therapeutics briefly gained more than 10% on moderate volume today. This double-digit move higher was triggered by the news thatCanaccord Genuity initiated coverage on the stock, giving it a buy rating and a 12-month price target of $20.
So what:Canaccord Genuity's analyst,Arlinda Lee, reportedly started the stock off at a buy rating because she believes Karyopharm's lead clinical candidate,selinexor, will prove to be an effective anti-cancer treatment. The drug is presently being evaluated in multiple registration-directed trials as a treatment for patients with relapsed and/or refractory hematological and solid tumor malignancies.
Now what: Several top-line data readouts for selinexor are expected to start hitting the Street in the 2016 to 2017 time frame, with some of these trials having the potential to serve as the basis for regulatory filings for high-dollar markets such as acute myeloid leukemia.
Because the hematology market is growing at a rapid pace right now and has attracted significant attention from big-name players like AstraZeneca , the Street has been fairly bullish on Karyopharm for a while now. In fact, the consensus 12-month price target on this stock stood at over $34 prior toCanaccord Genuity weighing in with its outlook today, according to S&P Capital IQ.
The bull thesis is basically that ifselinexor posts strong top-line data for any of its hematology indications, then Big Pharmas like Astra may come calling with a rich buyout offer. While such a scenario might eventually come to pass, it's important to remember that experimental cancer drugs fail far more often than not. That's why I won't be adding this speculative biopharma stock to my portfolio right now.
The article Here's Why Karyopharm Therapeutics' Stock Briefly Spiked Today originally appeared on Fool.com.
George Budwell has no position in any stocks mentioned. The Motley Fool has no position in any of the stocks mentioned. Try any of our Foolish newsletter services free for 30 days. We Fools may not all hold the same opinions, but we all believe that considering a diverse range of insights makes us better investors. The Motley Fool has a disclosure policy.
Copyright 1995 - 2015 The Motley Fool, LLC. All rights reserved. The Motley Fool has a disclosure policy.