Here's Why Hecla Mining Company's Stock Is Slumping Today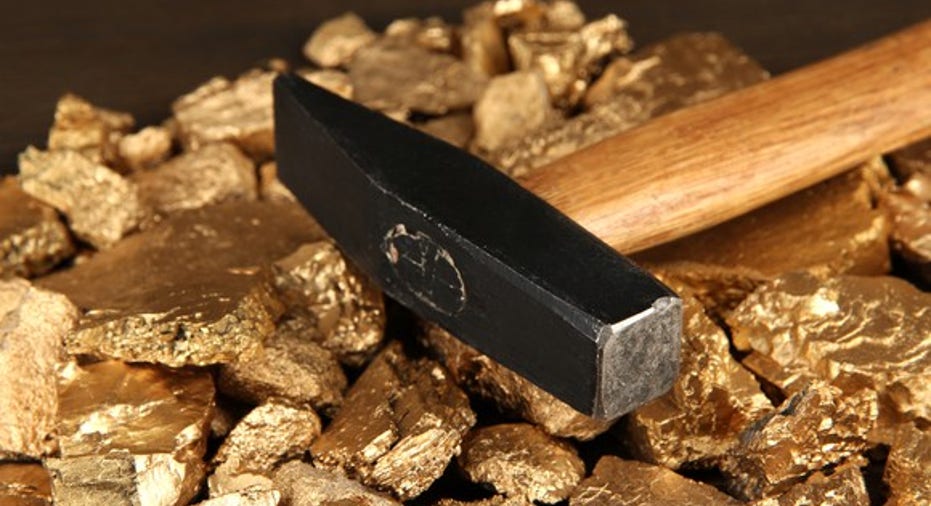 Image source: Getty Images.
What happened
Shares of Hecla Mining (NYSE: HL) dove on Thursday and were down more than 10% by 10:45 a.m. EST. That said, big moves have been par for the course for this mining stock over the past year:
So what
Driving today's move is a downgrade by BMO Capital, which cut the stock from market perform to underperform. It made that decision due to the stock's current valuation, which it felt was a bit rich. However, after this morning's decline the stock sits right at BMO's $6.50 price target.
Today's move virtually erases the stock's post-earnings run-up earlier this week. Fueling that move was the fact that the company's revenue hit a record $179.4 million, up 71% year over year, thanks to a 67% surge in silver production, a 19% increase in gold output, and higher precious metal prices. Those increases, along with falling costs, pushed earnings up to $25.7 million, or $0.07 per share, which not only reversed a year-ago loss of $0.03 per share but beat the consensus estimate by $0.01 per share. Furthermore, the company generated $27.7 million in free cash flow during the quarter, which was a vast improvement from negative $10 million in last year's third quarter.
The third quarter was an excellent one for precious metal producers. Another example wasCoeur Mining (NYSE: CDE), which, thanks to high gold and silver prices, also beat analyst expectations and generated substantial free cash flow. Coeur Mining's cash flow rose 20% over just the prior quarter despite an increase in capex and exploration spending and a decline in production. Overall, rising precious metal prices when combined with lower costs and robust production drove substantial free cash flow generation across much of the precious metal sector during the quarter.
Now what
Hecla Mining's stock has benefited from that combination of rising precious metal prices and production, as well as declining costs, this year. However, the crucial question that remains is whether those prices will continue to be strong in future quarters. If they are, then Hecla, Coeur and other miners should continue to benefit. That could also mean that current valuation estimates are a moot point. Bottom line: Today could be a buying opportunity for those unabashedly bullish on precious metal prices, or it could be a good time to get out for those who aren't sure prices will hold up much longer.
10 stocks we like better than Hecla Mining When investing geniuses David and Tom Gardner have a stock tip, it can pay to listen. After all, the newsletter they have run for over a decade, Motley Fool Stock Advisor, has tripled the market.*
David and Tom just revealed what they believe are the ten best stocks for investors to buy right now... and Hecla Mining wasn't one of them! That's right -- they think these 10 stocks are even better buys.
Click here to learn about these picks!
*Stock Advisor returns as of November 7, 2016
Matt DiLallo has no position in any stocks mentioned. The Motley Fool has no position in any of the stocks mentioned. Try any of our Foolish newsletter services free for 30 days. We Fools may not all hold the same opinions, but we all believe that considering a diverse range of insights makes us better investors. The Motley Fool has a disclosure policy.